When it comes to trends, you might think of clothes and music, but food trends actually have a huge influence on the menus in the restaurants you dine in, the food you can purchase in the supermarkets, and the new businesses that are started every day to meet new demands.
Millennials are constantly in search of something new and different to experience. They're also no stranger to technology, which has a huge influence on food trends today.
Here are the top 10 ways millennials are changing the food industry:
1. They're demanding transparency
Millennials want to know exactly what's in their food, and they want to know it now. Food producers, manufacturers and restaurant owners are starting to listen to the demands driven by the millennial population, and are becoming more transparent when it comes to sources, ingredients, and nutritional information.
This means that we'll see more food labels with easy-to-understand, informative facts; and even the end of packaging as the zero-waste trend encourages companies to be more innovative and eco-friendly.
2. They're big fans of meal delivery kits
The subscription box industry is crowded in the US and food subscription boxes take up a big slice of the pie. Top meal delivery kit services including Sun Basket and Home Chef are making cooking at home easier than ever, and Millennials are loving it.
Meal kits conveniently let you pick your meals from a delicious selection each week, then have all the ingredients and recipe card delivered to your door—all without having to worry about meal planning or running to the grocery store.
3. They love a good food truck
Millennials are adventure seekers, and are always on the lookout for unique food in a fun setting. Enter, the food truck.
It's no surprise that food trucks are popping up all over the place, when Millennial diners place individuality and spontaneity highly when it comes to dining out.
Food trucks allow you to try new and exciting food and drinks from around the world, while you support a small, local business.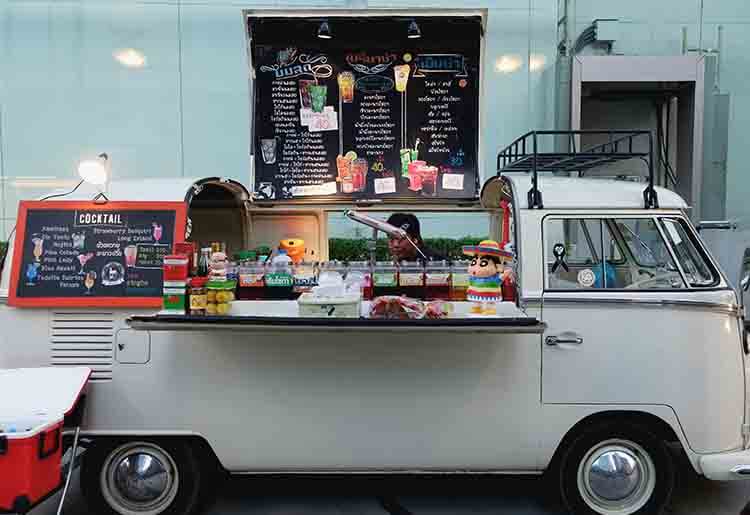 4. They're choosing to order-in instead of cook
If it's not a meal delivery kit, then it's likely to be takeaway from a local eatery. Apps like Uber Eats are making it easier than ever to have ready-to-eat food delivered straight to your door, and the number of restaurants partnering with these delivery services are on the rise.
Millennials are now 3 times as likely to order in than their parents, and food delivery apps now frequently find themselves in the top 40 most downloaded apps.
In the next 20 years, meals that we currently cook at home could become completely outsourced, and ordered online or delivered from restaurants—simply because of our desire to protect our time above all else.
5. When they do cook, they rarely use a recipe book
The days of cooking with a big old recipe book are over. Millennials favor cooking apps, food bloggers, and online community recipe sites when looking for meal inspiration.
With so many of us on varying diets for health or medical reasons, it has never been simpler to filter according to your preferences, and have hundreds of scrumptious recipes at your fingertips in seconds.
6. They care about eating organic, locally-sourced food
Millennials are still health conscious, but they're far more concerned with where their food was grown and how it ended up on their plate, than the calorie information or the grams of fat. Today, the term "healthy" often refers to food that is natural, organic, or locally-sourced.
Older shoppers might not care that a chicken has flown thousands of miles from Thailand to get to their plate, but millennials do, and they are becoming more mindful of the effect they're having on the planet, as well as where their money is actually going.
Millennials take a real interest in our environment and the need to protect it for many years to come. This has led to sustainability being a priority when dining out or buying groceries, and has forced manufacturers to reduce their carbon footprints and adopt earth-friendly practices.
7. They believe their time is better spent outside of the kitchen
You can buy almost everything you could ever need in this world—apart from more time. And millennials have clocked onto this in a big way.
Ready prepared food, affordable restaurants, and meal delivery services have made millennials question spending their time slaving away at the stove. Because, why bother when you can get a professional to do all the hard work for you?
8. They are documenting their dining experiences
You just have to head to Instagram to see how many millennials take photos of everything they're eating and drinking, edit those photos to perfection, and then share them with their friends and online community.
Dining out is about eating great food, yes; but it's also so much more than that. It's the setting, the music, the interior design, and the service. If you can tick all the boxes at a restaurant, people will continue to snap photos, share them with the world, and visit again.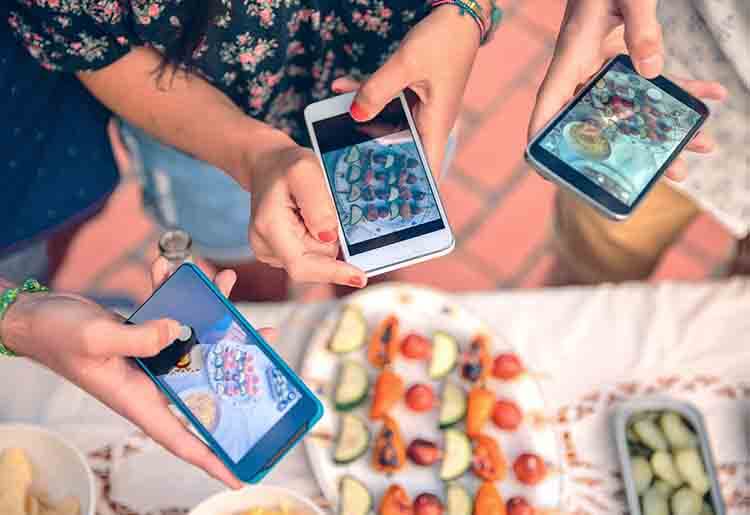 9. They are embracing techno-food-ology
Amazon has made grocery shopping far more convenient, and many other stores are following suit. Advances in technology continue to remove friction in the process, and will eventually make food shopping completely unrecognizable from how it is today.
10. They look to social media when deciding where to eat
Did you know that 65 percent of social media conversations are people discussing where to eat?
Millennials spend hours on their smartphones each day, and look to apps to tell them where to go, instead of TV ads and magazines like we used to.
Restaurants and grocery stores need to take advantage of where the attention is, and start engaging with their potential customers by telling an authentic story of who they are as a brand, and what they believe in.
Millenials are far more likely to trust a restaurant recommendation from their friend, over an advertisement.
Watch This Space
Who knows what the food industry will look like in the future?
As technology continues to advance at such a rapid pace, the way we cook and dine is certain to change even further down the road.
Feel free to read about the best meal delivery service for seniors and the best smoothie delivery service to learn more.