In a Nutshell
National Family Assurance is an insurance start-up that can connect you with insurance carries from across the US. Finding a policy is free and all you need to do is fill out a few basic details about yourself online, and National Family will select a policy from its vast network.
pros
Low monthly costs for coverage of up to $500,000
Online search tool is free and easy to use
cons
Doesn't underwrite insurance policies itself
Website lacks information about insurance partners

National Family Visit Site
Suitable For?
National Family Assurance's online service is suited to Internet-savvy young people who are trying out life insurance for the first time. It takes only a couple of minutes to fill out the online form and get a quote, saving users the hassle of spending hours conducting their own market research or from having to wait for various insurance agents to call them back.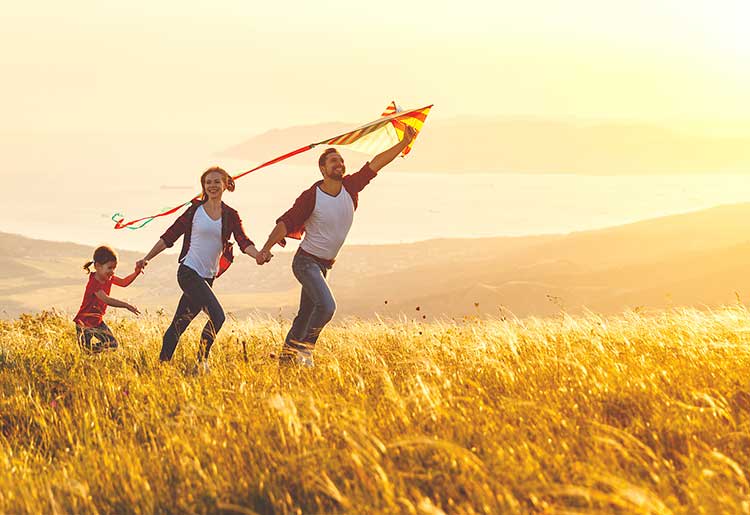 Features
National Family Assurance is licensed to sell life insurance on behalf of multiple carriers, and therefore features vary. However, as it states on its website, the following features are a fixed part of its service:
Guaranteed approval up to age 85
No medical exam needed
Up to $500,000 in coverage
Up to 70% savings on life insurance
National Family states that its goal is to find the right insurance for customers who prefer to apply for and purchase life insurance online, as well as to those who feel more comfortable talking to a licensed agent by phone. Having said that, there is a key difference between the online and phone services: when you fill out an online form, you receive a quote for just 1 policy (selected by National Family's algorithm); when you talk to an agent over the phone, you can ask to hear about multiple life insurance options.
Application Process
Getting a quote is quick and easy, and it can be done online or on the phone. To get a quote online, you simply need to state the following details:
If you already have life insurance or not
Gender
If you used tobacco in the past 12 months
Date of birth
Height
Weight
If you are currently taking any treatment or prescribed medication
Name, phone number and email
When filled out using the hypothetical of a 35-year old, non-smoking male of average height and weight in San Jose, California, the following offer was quoted:
A 10-year level term policy underwritten by Lumico Life Insurance, which has an A rating from leading insurance ratings agency A.M. Best.
Coverage ranged from: $268,000 for a monthly cost of $48.91; $350,000 for monthly cost of $63.88; $400,000 for monthly cost of $73; $450,000 for monthly cost of $82.13, $500,000 for monthly cost of $91.25.
Coverage guaranteed never to be reduced or canceled during the term, even if the customer's health situation were to change.
Payments guaranteed not to increase for length of term.
30-day money-back guarantee.
Policy Types and Terms
National Family Assurance doesn't reveal its full list of policies on its website, preferring instead to engage one-on-one with customers and to offer each person a policy to suit them. However, it does state that it sells many insurance products, the most popular of which are the Term Life & Final Expense life insurance products underwritten by Lumico Life Insurance Company. These term insurance policies last for 10, 15, 20, or 30 years, and are geared toward young families who want to cover needs within a specific time period (such as a mortgage or college tuition fees). Final expense is for coverage up to $30,000, and is ideal for seniors who want to ensure their funeral is paid for or leave some cash aside for their children and grandchildren.
How Safe Is It?
National Family Assurance's website employs Norton software to protect its customers' details. It states in its privacy policy that it follows generally accepted industry standards to protect customers' information. It also states that it reserves the right to share customers' information with third parties such as insurance carriers, brokers, and agents offering insurance-related products and services.
Help & Support
Customer support representatives can be contacted by email or by a toll-free phone number. Parent company Assurance IQ, Inc has an A+ rating from the Better Business Bureau, which assesses it for the quality of online feedback and reviews.

National Family Visit Site
Summary
National Family Assurance is an insurance start-up that connects customers from all 50 states and the District of Columbia with the most suitable life insurance policies from its network of partners. You can find a policy by using National Family's free online tool or by calling its toll-free phone number. This service works in real-time: to get a quote, simply fill out a few basic details about yourself online, and National Family will select a policy from its network – and display it on your screen instantly. Alternatively, customer service agents can guide you through your various options by phone.
Physical Address
Assurance IQ, Inc
11400SE 8th ST
Suite 360
Bellevue, WA 98004