Despite rising mortgage rates for first-time purchases, the US remains a seller's market due to demand exceeding supply. This allows sellers to price their properties higher.
For first-time buyers, competition can be daunting. Deciding to buy in a seller's market depends on research and long-term plans. A higher price may be justifiable if you're looking for a long-term residence. However, waiting might be wise if you plan to move within five years. Always shop within your budget and avoid overpaying.
Considering a home's significant investment, think about getting a home warranty and explore the upcoming money-saving tips.
1. Set and Stick to Your Budget
Buying a home in a seller's market requires you to be unwavering in sticking to your budget. Outline the amount of money needed for a home to narrow down your searches. Don't start to search blindly and feel pressured to pay more than you can afford to compete with other buyers.
When drafting your budget to match the home you need, take into consideration the size of the house and the included amenities, as well as homeowner's insurance, maintenance work, closing costs, and property tax. If you're on a low income, you can still buy your first home through better saving habits and cutting unnecessary expenses.
2. Find the Most Reasonable Interest Rate
Understanding interest rates and credit scores is crucial when buying a home. Minor changes in interest rates can greatly affect your mortgage. Your credit score directly influences these rates: a higher score offers lower rates, while a lower score does the opposite.
Despite a bad credit history, homeownership is still attainable. Demonstrating improved financial management can help, and some lenders specialize in assisting first-time buyers with poor credit.
Long-term home loans have become more costly, with the federal funds rate recently rising to 5.33%. A reasonable interest rate to buy a house now is in the 5% to 6% range.
It's essential to evaluate loan options carefully. Organizations like the Federal Housing Administration offer flexible solutions for first-time buyers.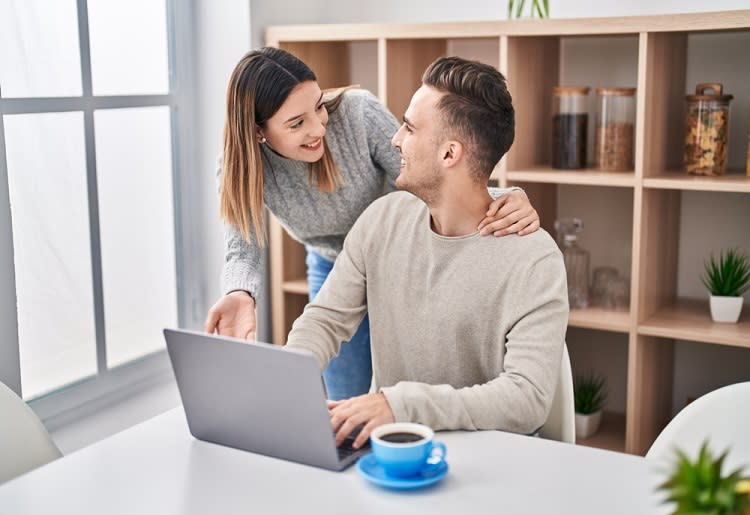 3. Ready Your Down Payment
Navigating the home-buying process requires careful financial planning. While the allure of low initial deposits is tempting, it's crucial to ensure affordability to avoid future financial strain. In a seller's market, aim for a down payment between 5% and 10% for favorable loan terms and rates. The more you can pay off initially, the more attractive your loan term and rates going forward. Remember, many loans come with penalties for late payments, so timely repayments can save you from additional costs.
4. Consider a Fixer-Upper
While homes that are not brand new may require maintenance, a fixer-upper might help you save more in the long run.
You may need to inspect the home professionally to ensure that the renovation cost does not outweigh the cost of purchasing a home in good condition. It's important to look for potential red flags, such as structural or roofing problems.
5. Find Discounted Houses
In a competitive housing market, buyers often overlook potential deals. Many homeowners tend to sell their homes during financially unstable times. By exploring auction inventories, you can find discounted homes that fit your preferences, ensuring you don't overpay or hastily settle.
» Need help choosing your first home warranty company? Try Choice Home Warranty.
6. Buy Directly From the Homeowners
While realtors offer valuable insights, they can also bring additional costs. Consider exploring listings from direct homeowners to save on agent fees and gain firsthand property information. Direct negotiations can lead to discounts in a seller's market, especially with homeowners seeking a swift sale. If you're venturing solo, research the neighborhood, ensure full disclosure from sellers, and hire an inspector for a thorough check. This will position you to make a well-informed offer within your budget.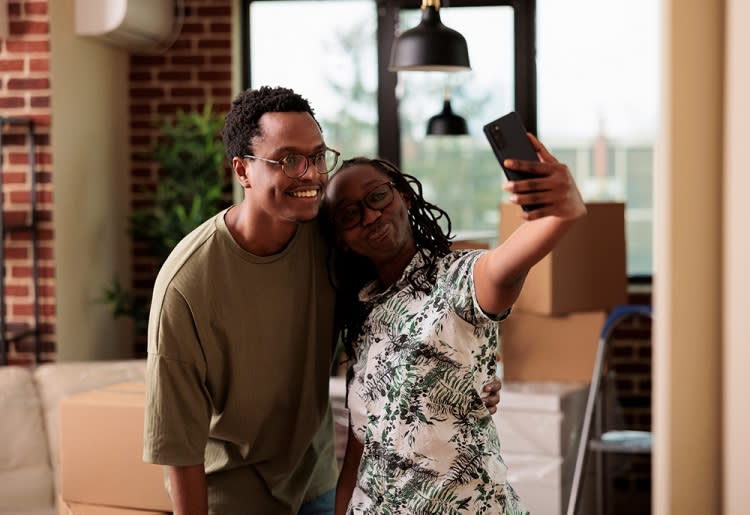 7. House Hunt in the Winter
Seasonal trends can influence property demand in a seller's market. Only a few people decide to make large purchases during unpredictable weather. Furthermore, households do not always think about relocating when their kids are in the middle of an academic session.
In that case, you can save yourself the extra cost of buying a home for the first time during the winter, as less demand would affect the market value of properties.
» Looking for the best home warranty for peace of mind? Discover the top 10 home warranties for homeowners.
8. Steer Clear of Unnecessary Luxuries
Everyone loves luxury, but no one is excited about the cost attached to keeping up with it. Why purchase a home where the cost includes a swimming pool when you don't like swimming?
Always check every property available in the market to be sure you aren't paying more for unnecessary luxuries in the home. When you're in a seller's market, homeowners can usually put the asking price much higher when there are high-end amenities. Sometimes, buying a bare-bones house and adding to it yourself over time can be cheaper.
9. Keep Your Options Open
There are times when you need to make compromises when buying your first home. Particularly, when you're buying a house, the home "you fall in love with" may carry a higher price.
By scanning your chosen locations, opportunities will flood in, and you'll find the perfect home for you — even in a seller's market. Practicing patience will help you save money when moving into a new home, and it won't leave you in a home that doesn't keep its value.
10. Evaluate Other Areas
Figuring out how to buy a house in a seller's market is a steep hill to climb, but relocating to a cheaper area is always an option. There are other costs you might want to look out for rather than just the house price, such as checking the distance between your workplace and your new home to avoid the extra fuel expenses in the long run.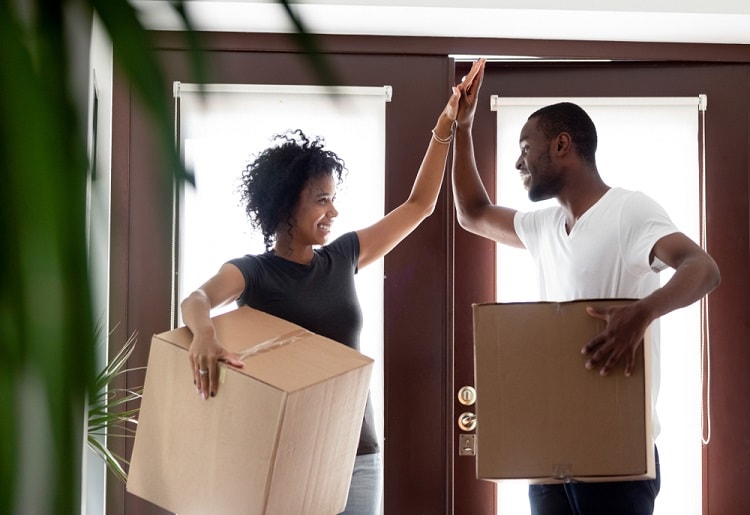 Don't Get Caught Off-Guard
Buying a home in a seller's market doesn't have to be as tough as it seems. Buying your first home can be made easy if you follow these steps:
Get mortgage approval first
Set your budget and search accordingly
Consider how much you're willing to bid over the asking price and stick with it
Always factor in the hidden costs when moving into a new home. A good home warranty from a reputable company can help offset any unexpected bills. The main reason for getting a home warranty is that it will give you extra protection for your systems and appliances once you are an eventual homeowner. When it comes to the finer details, the tips above will help you save money when buying your first home in a seller's market.