To some, a home can be any physical space with walls and a roof. But to most it represents
a fusion of architecture and our own individuality, a place where our true selves exist most naturally and shine most authentically. No matter how differently the home has been defined, people throughout time have been united in the belief that the home reflects something essential about who we are.
In celebration of the home, here are 10 quotes that explore how we relate to our homes and the role they play in our lives:
"A house is made with walls and beams; a home is built with love and dreams." - Ralph Waldo Emerson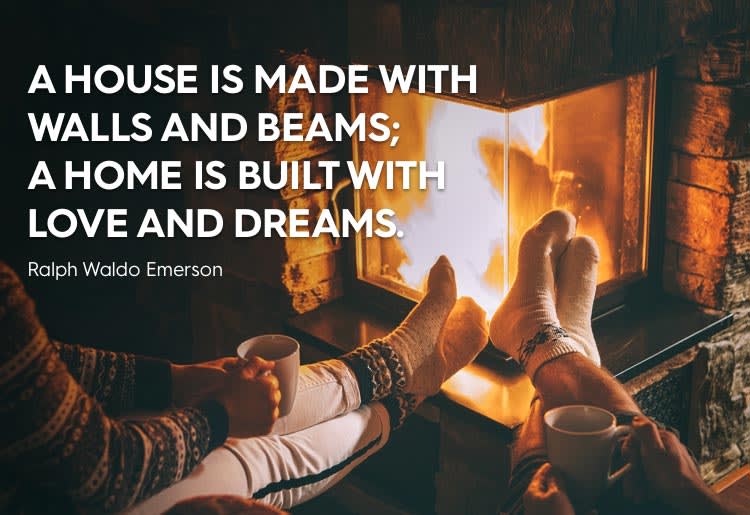 To Transcendentalist writer Ralph Waldo Emerson, home is what happens inside of a house. While walls and beams protect us from the elements, it's our personal investments that transform the physical space into something profound and uniquely ours.
"There are two things that make a room timeless: a sense of history and a piece of the future." - Charlotte Moss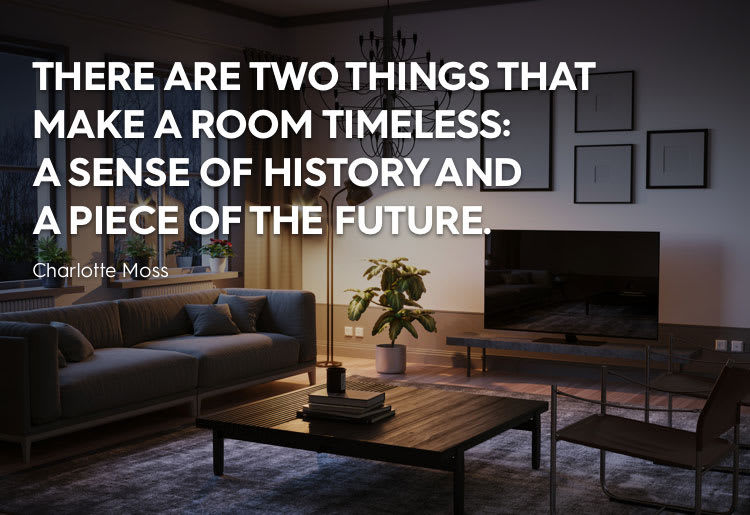 Award-winning interior designer Charlotte Moss may be speaking about a single room, but this quote works just as well in describing an ideal home. A home captures the full continuum of our lives, from the photos on the wall that tell our backstory to the spaces that allow us to live and grow.
"Home is the place where, when you have to go there, they have to take you in." - Robert Frost
Poet Robert Frost touches on one of the most basic and profound appeals of home: its utter inclusivity. Whether you show up to your doorstep tired, dejected, or dirty, home can't turn you away. Whether you sing in the shower or dance in front of the mirror, home won't judge. Unlike just about any other place on earth, home has to take us in and let us stay.
"A house in the country is not the same as a country house." - Gertrude Stein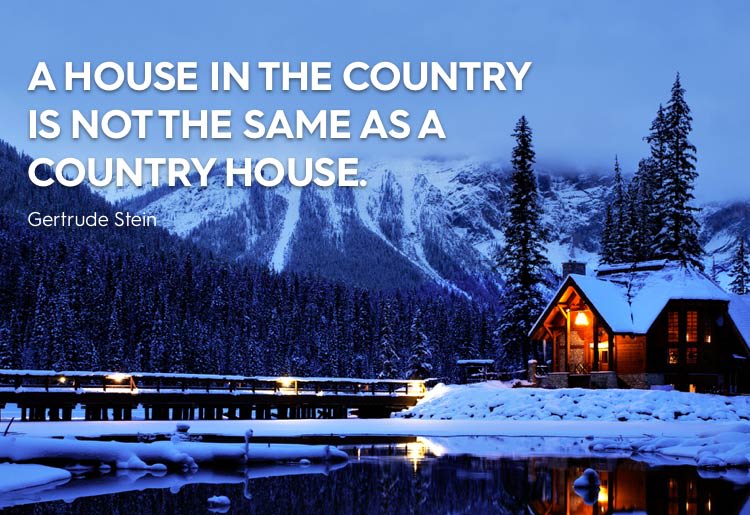 On the surface, the always-brilliant writer Gertrude Stein seems to be speaking of a home that fails to live up to its beautiful environment. But flip it around and you can interpret it as a testament to the home's ability to resist its environment. Perhaps there's an alternative message here: that a home can feel sunny on a rainy day; that a house in war-time can be peaceful inside; that even an apartment in the city can feel as quaint as a country home.
"Home wasn't built in a day." - Jane Sherwood Ace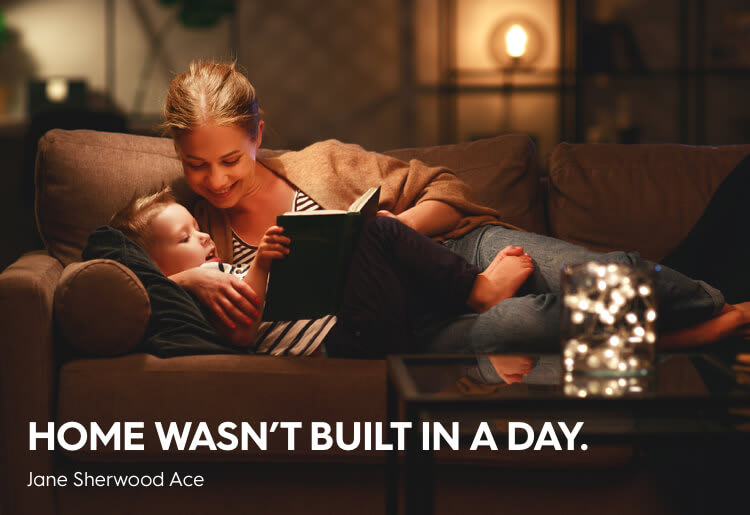 With this quippy play on words, comic radio star Jane Ace reminds us that our homes are as much a work in progress as we are, and that in the end, our houses encapsulate the work we've done and the changes we've undergone while inhabiting them.
"We shape our dwellings, and afterwards our dwellings shape us." - Winston Churchill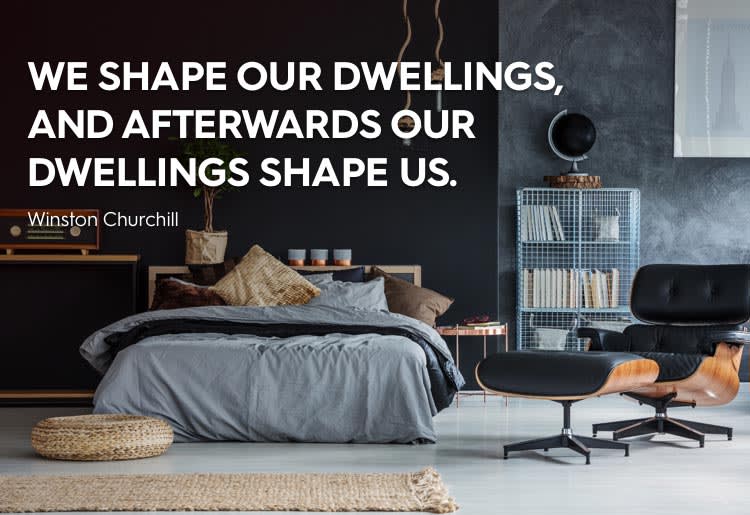 Winston Churchill reminds us of the two-way relationship between the home and those who occupy it. Just as we design and decorate our houses, our homes can influence the way we think, feel, and live out our lives.
"What is the use of a house if you haven't got a tolerable planet to put it on?" - Henry David Thoreau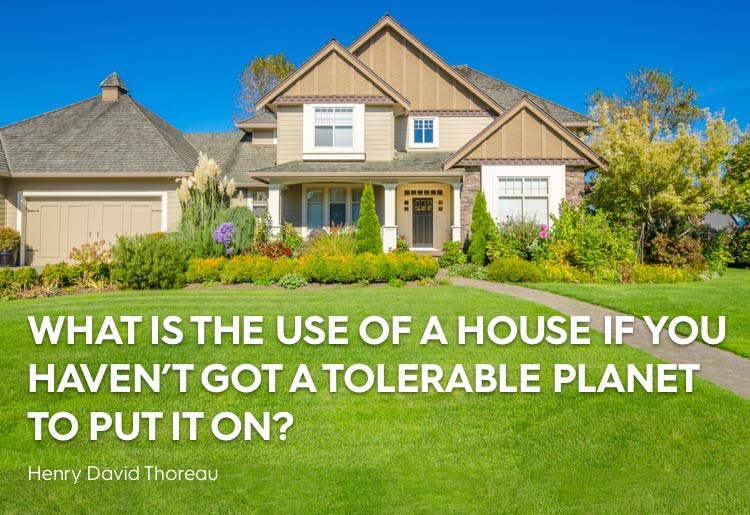 Thoreau's quote reminds us that a house is only as good as the environment it resides in. Perhaps the front yard, block, neighborhood, and larger community we inhabit are also expressions of our homes—yet another good reason to take care of them.
"If you go anywhere, even paradise, you will miss your home." - Malala Yousafzi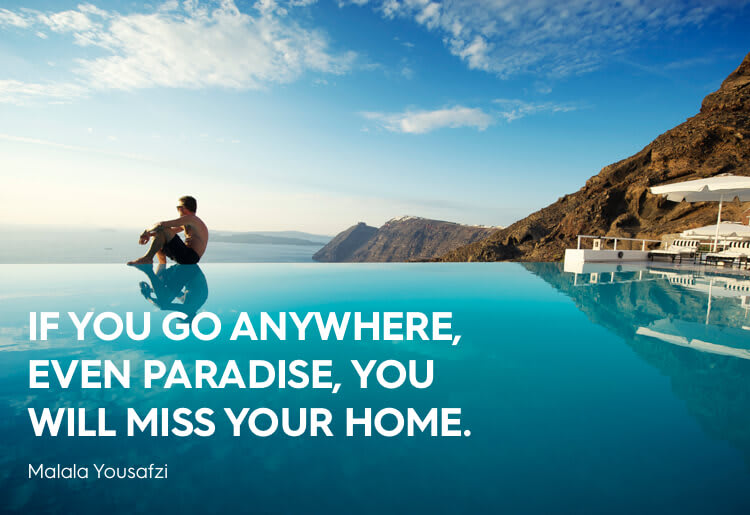 Pakistani activist Malal Yousafzi speaks to the sheer uniqueness of home when she says that even paradise will be missing something that only our home can provide. Whether that's a familiar bed, a favorite view, or something more intangible, it suggests that no place on earth—or above it—can compare to a space that's uniquely ours.
"If you build a house according to every man's advice, you will have a crooked house." - Danish proverb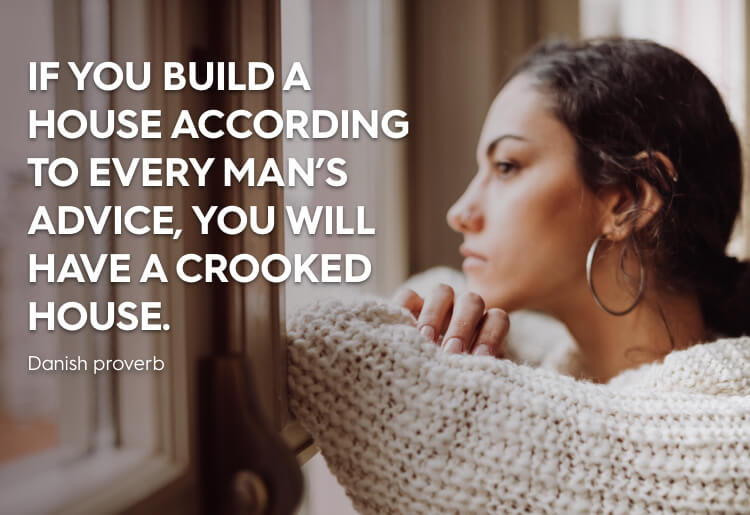 Cities may function better by committee, but homes are best left to those who live in them. Anyone who's received unsolicited advice on how to design a house or exist within its walls can take comfort in this wise Danish proverb that emphasizes staying true to yourself and your vision of how to live your best life.
"There's no place like home." - L. Frank Baum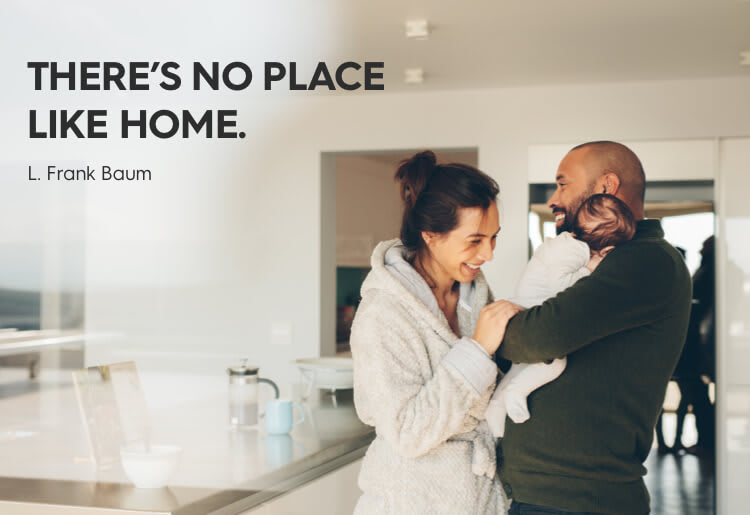 Yes, it's an obvious choice, but no list would be complete without it. The timeless line, written by author L. Frank Baum and uttered by Dorothy as she yearns for her Kansas home, speaks to the universal pull of that one familiar place where we always long to return.
Home Is an Extension of Ourselves
It's no surprise why writers and thinkers throughout time have put such emphasis on the home. Our homes are uniquely ours, the places where we feel most comfortable, most in control, but also most free to be vulnerable. From the place where we store our personal belongings to the space where we cultivate our most cherished memories, home is the ultimate nexus of our physical and intangible selves. But that's all just a long-winded way of saying what's already been stated in 5 perfect words: there's no place like home.
As these inspiring quotes show us, there really is no place like home. If you want to protect what matters most, make sure to check out our list of the best home security systems to keep your house, and the people in it, safe.