No two successful business women are alike. Some come from nothing, others come from privilege, some have suffered terrible losses, others have overcome insurmountable obstacles. But the one thing successful women do have in common is hard work and determination.
Being able to graft and rise to the top are the only requirements for success in business — and that's encouraging, since it means that any woman, no matter race, background or religion can achieve greatness.
In honor of International Women's Day here are 10 famous business women who have made an impact on the business landscape in the United States and around the world:
1. Sheryl Sandberg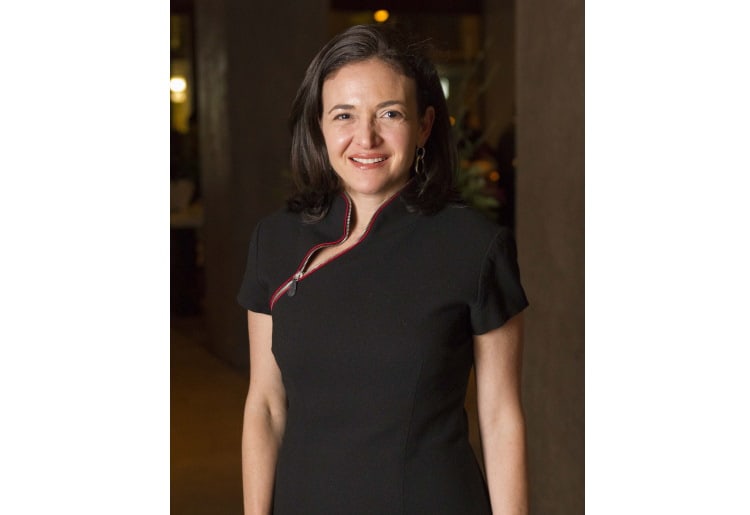 Company: Facebook
Age: 50
Net worth: $1.7B
Sheryl Sandberg is famous for her business acumen and personal resilience. As COO of Facebook since 2008, she became the face of women in tech at a time when there were few. She's the one who figured out how to make the social media network profitable, and she took the company from a $56 million annual loss to nearly $3.7 billion in profit. In 2012, she was the first female elected to Facebook's board of directors, and in 2018, it was her initiative to turn Facebook into a platform for small business advertising, which increased ad revenue by 38%.
During her tenure as COO of Facebook, Sandberg wrote her now-famous book, Lean In, which encourages women to seek out leadership opportunities and has become a motto for women all over the world. In 2015, she suffered the devastating and unexpected loss of her husband, Dave Goldberg. Already in the public eye, she used it as an opportunity to talk about how she coped and her methods for resilience. In 2017 she published a book with Adam Grant called Option B, based on the advice a friend gave to her. "Option A (Dave) is not available. So let's kick the shit out of option B." And that's exactly what she's been doing, in her professional and personal life.
2. Safra Catz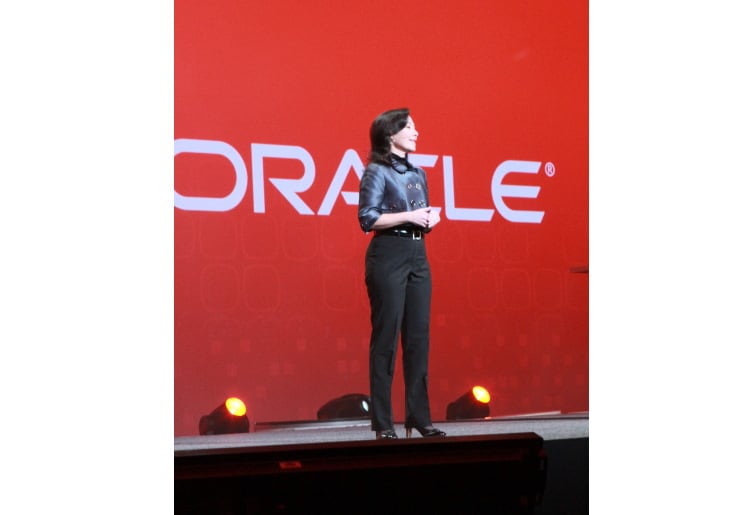 Company: Oracle
Age: 57
Net worth: $945.5M
Safra Catz has been an executive at Oracle since 1999, and in 2014, she was chosen to be the co-CEO of the company after founder Larry Ellison stepped down. Oracle's aggressive acquisition strategy is Catz's initiative, and she helped close more than 130 acquisitions in her tenure there. In 2017, Catz became one of the highest-paid female executives in the world, earning $135 million in total realized pay. Catz's abilities have been recognized beyond business as well — after US Predient Donald Trump's election, she was considered for the post of US Trade Representative and Director of National Intelligence. She was also invited to join the Presidential Intelligence Advisory Board.
3. Abigail Johnson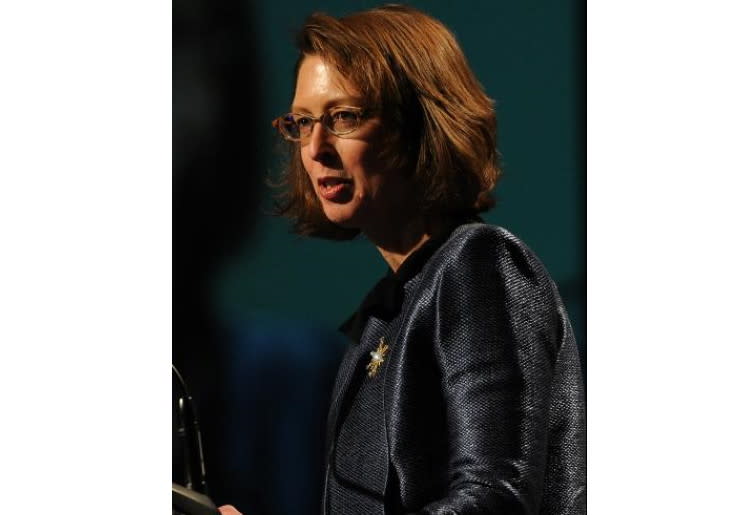 Company: Fidelity Investments
Age: 57
Net worth: $14.7B
Abigail Johnson is the current CEO and Chair of Fidelity Investments. She was elected to the post of CEO in 2014 after her own father stepped down. While Fidelity is a Johnson family business (it was founded by her grandfather), Johnson has by no means rested on her laurels. She worked summers at Fidelity while she was in college and joined as an analyst after completing her MBA at Harvard. As CEO, she is actively leading the company toward cryptocurrencies and has created a platform for investors to trade bitcoin and ether.
4. Diane Hendricks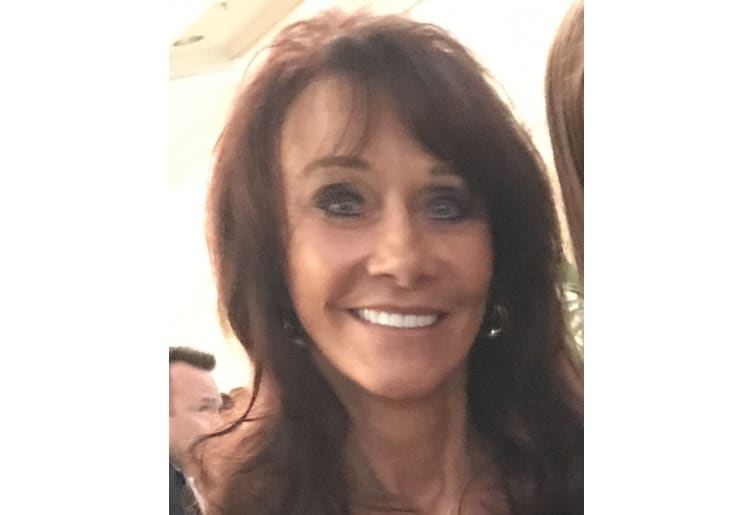 Company: ABC Supply
Age: 72
Net worth: $7.2B
Diane Hendricks co-founded ABC Supply with her late husband, Ken, in 1982. From a local business, the pair grew the company into the largest roofing supplier in the US, with over 780 branches and over $10 billion in sales. In 2001, the couple created Hendricks Holding Company, which now has a portfolio that includes industrial companies, logistic companies, real estate, and more.
When Ken Hendricks died in 2007, Diane led the company on her own and saw it through two major acquisitions: Bradco in 2010 and L&W Supply in 2016. When she took the reigns of the company in 2007, it was valued at $3B. Now it's valued at $9B. Hendricks is also number one on the Forbes list of America's Self Made Women in 2019.
5. Anne Wojcicki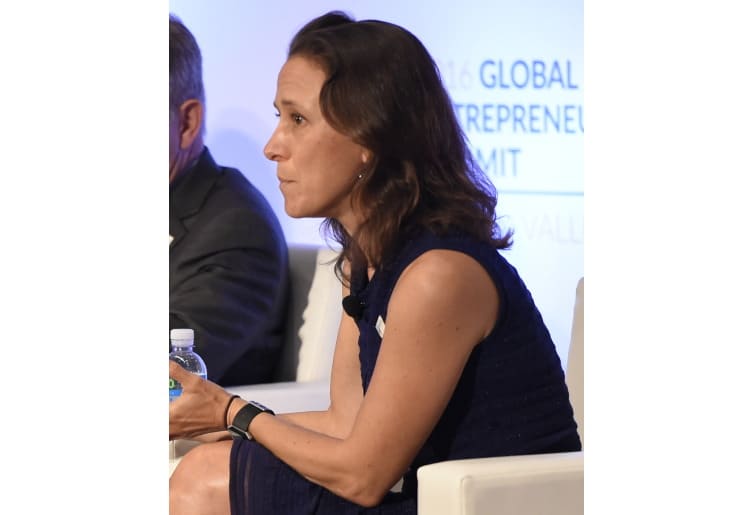 Company: 23andMe
Age: 46
Net worth: $690M
Anne Wojcicki comes from a power-family. Her mother is an educator and her father a physics professor emeritus at Stanford University. Her sister, Susan Wojcicki, is the CEO of YouTube and her other sister, Janet, is an anthropologist at the University of California. Anne, though, mapped her own trajectory, completing a B.S. degree in biology from Yale University in 1996 and starting her career as a healthcare investment analyst.
After years of working in the field, she became disillusioned with the investment culture's attitude toward healthcare. In 2006, she founded 23andMe, a DNA testing company, with biologist Linda Avey. The privately-held company is the only direct-to-consumer DNA testing company that has been approved by the FDA for health tests. In 2018, 23andMe managed to secure a $300 million investment from GSK toward drug development and is also conducting its own drug discovery. It has a current valuation of $2.5 billion.
6. Oprah Winfrey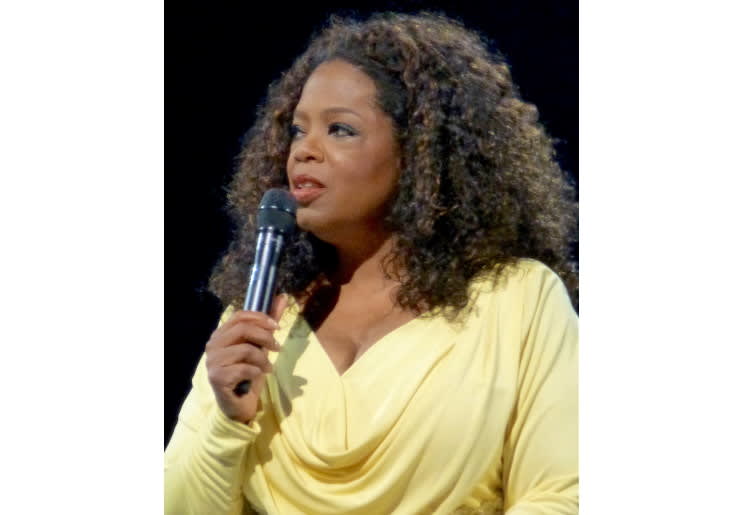 Company: Harpo Productions
Age: 65
Net worth: $2.7B
Oprah came from the school of hard knocks, the daughter of a single mother and the victim of molestation as a child. None of this held her back, however. She began her career in media as a co-anchor of the local evening news in Tennessee and moved up in the ranks to eventually host a Chicago talk show. After that she launched her own production company and became nationally syndicated. At the time, critics said she wasn't as sharp or witty as her then-rival, Phil Donahue, but her supporters say that her rise to fame comes from her genuine enthusiasm, curiosity, and empathy.
Of course, Oprah's business sense can't be ignored. Her rise to billionaire-status was no accident — it was the outcome of smart maneuvering and leveraging her fame as a talk show host into the building of a media and business empire. Oprah's talk show ran for 25 years, but these days she has so much more than that. She owns 25% of the cable channel OWN (the Oprah Winfrey Channel), 10% of Weight Watchers, multiple properties, and her website, magazine, and book club are world-famous. Oprah was the first black female multi-billionaire and she shows no signs of slowing down.
7. Indra Nooyi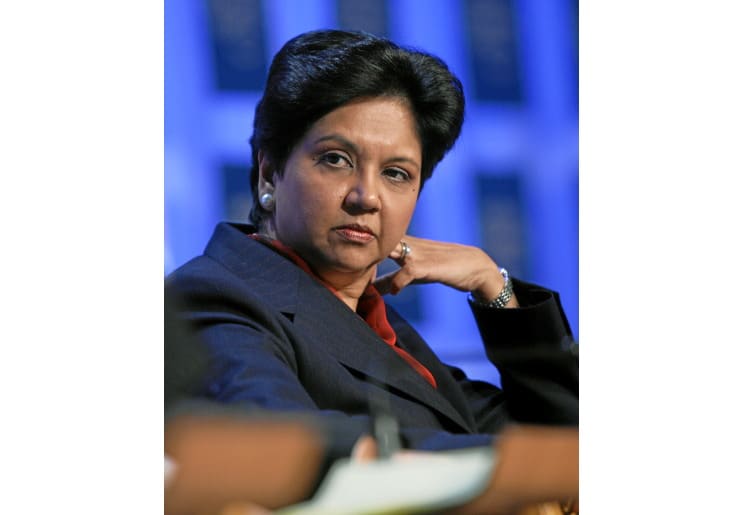 Company: PepsiCo
Age: 63
Net worth: $80M
Indra Nooyi, one of the most successful Indian-American businesswomen, has been a driving force at PepsiCo since 1994. She started as senior vice president of corporate strategy and development and became CEO in 2006. She shaped the company's global strategy and was behind the historic acquisition of Tropicana and the merger with the Quaker Oats Company, which also owned Gatorade. She's known for guiding corporate spending away from junk foods and toward healthier choices, and it was she who removed aspartame from Diet Pepsi in 2015. Under her leadership, PepsiCo's net revenue has doubled over the last ten years. In 2018, Nooyi stepped down from her role as CEO. She is currently on the Amazon board of directors.
8. Sara Blakely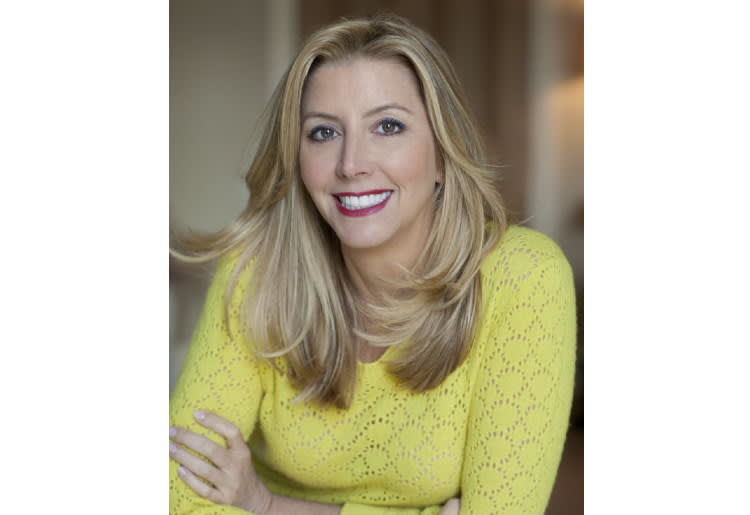 Company: Spanx
Age: 48
Net worth: $1B
Sara Blakely is a self-made billionaire. She was working as a door-to-door fax machine salesperson when she invented an undergarment made out of pantyhose to wear beneath her pants. She spent the next 2 years and $5000 in savings researching and developing her idea. When she presented her design to hosiery manufacturers, she was turned away by all of them except one. He helped her with the design and paid the patent attorney when the initial prototype was finished. Spanx was founded in 1998 and Blakely herself went to sell her product to Neiman Marcus, Bloomingdales, Saks, and others. Today, Spanx sells undergarments, leggings, maternity clothes, and swim apparel in 65 countries.
9. Mary Barra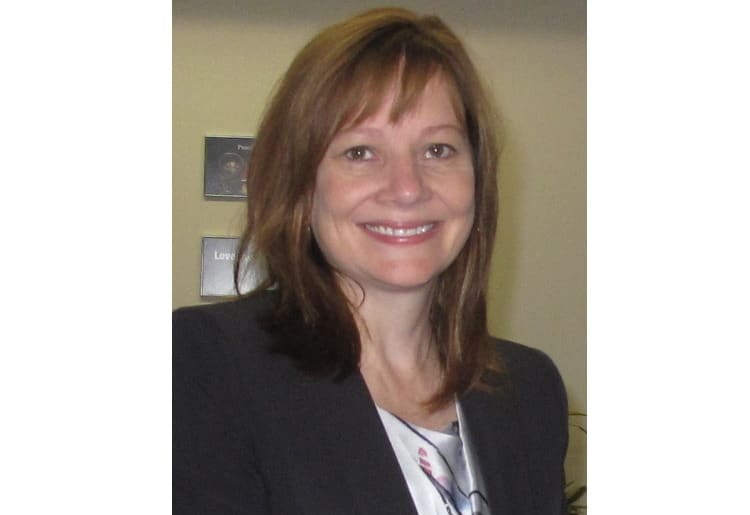 Company: General Motors Company
Age: 63
Net worth: $61M
Mary Barra made history in 2014 by becoming the first female CEO of a major international automaker. She began working at General Motors when she was only 18 to pay for her college tuition. She liked the job so much that she decided to stay, eventually working her way up to VP of Global Manufacturing Engineering, VP of Global Human Resources, Executive Vice President of Global Product Development, and finally, CEO.
As CEO, Barra directed GM to focus on new technology, pushing forward with driverless cars and acquiring Strobe, a startup that focused on self-driving technology. It was at her request that GM developed the Chevy Bolt EV in 2017, which beat out Tesla in developing the first electric car under $40,000. She has been a regular on Forbes and Fortune lists of powerful women and continues to be a powerful force in the automaker industry, despite drawing criticism for the recent layoffs of 14,000 North American employees in 2018.
10. Ginni Rometty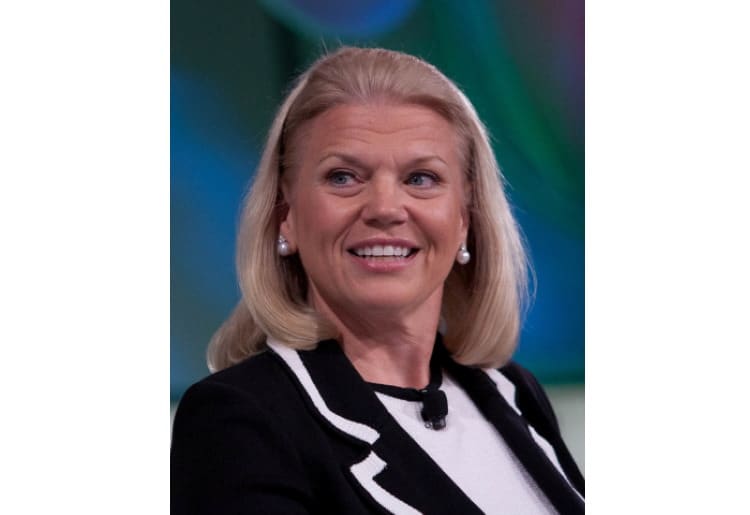 Company: IBM
Age: 62
Net worth: $90M
Ginni Rometty began her career at IBM in 1981 as a systems engineer. She climbed up the ranks to become the general manager of IBM's global services division and became president and CEO in 2012. She is the first woman to hold the title of CEO at IBM, and in her current role she focuses on analytics, cloud computing, and cognitive computing systems.
Even before she became CEO, she made headlines when she helped negotiate the acquisition of PricewaterhouseCoopers for $3.5 billion. Recently, she drove the acquisition of Red Hat for $34 billion, positioning IBM to compete with Amazon and Microsoft in cloud computing. While she's drawn criticism for declining stock figures, she has consistently invested in keeping women in the workforce with programs like extended parental leave, breastmilk delivery program, and more.
Recognizing Successful Business Women
In 1973, there was just one female CEO of a Fortune 500 company. Today, there are 33. On the one hand, there's a definitive increase in the number of female CEOs of large companies, but on the other hand, only 33 out of 500?
The takeaway is that women in business have made great strides, but there is still a long way to go. One of the main ways to make progress is to acknowledge the successful business women, like the ones listed above, and understand that women have much to bring to the business table. Not just during National Business Women's Week, but every week of the year! Hopefully then, in another 45 years, we'll see an even bigger increase in the number of female Fortune 500 CEOs.