Faced with repeated, public ridicule, Massachusetts Senator Elizabeth Warren decided to get proactive and use science to establish the bonafides of her family legend. Warren took a DNA test and released the results on October 15th, and no matter your political affiliation, it's easy to see the political folly at the center of her decision.
Long ridiculed by President Trump - who repeatedly called her "Pocahontas" - Warren took the test in order to prove that she does have Native American ancestry, and then decided to catalogue the "reveal" for the sake of the voting public.
An initial Boston Globe report on the DNA test by Stanford University professor Charles Bustamante stated that Warren was 1/32nd to 1/512th Native American. The paper attributed those results to "a math error", adding in a correction that "the generational range based on the ancestor that the report identified suggests she's between 1/64th and 1/1,024th Native American."
Almost immediately, the Cherokee nation issued a statement saying that "a DNA test is useless to determine tribal citizenship," adding "using a DNA test to lay claim to any connection to the Cherokee Nation or any tribal nation, even vaguely, is inappropriate and wrong."
The extraordinary statement not only added insult to injury, it also highlighted the problematic nature of using DNA tests to determine one's connection to a specific people or ethnic group, and why such tests are not very reliable for determining Native American ancestry.
Why Is It Difficult for DNA Tests to Determine Native American Ancestry?
Part of the problem with using DNA tests to determine Native American ancestry is that these tests typically cast a very wide net when it comes to indigenous peoples in the Americas. With LivingDNA for instance, a DNA test can link you to 80 different geographic locations around the world, allowing you to hone in on specific areas around the globe. With Native American ancestry on the other hand, the definitions are much more broad, including 4 headings named Mesoamerica, Indigenous North America, Indigenous South America, and Amazonian.
What you tend to receive in home DNA test results are much broader determinations such as "broadly Native American" or like with AncestryDNA "Native American - North, Central, South," and not more specific tribal affiliations. In other words, if your family lore holds that you had Cherokee ancestors or you have a distant relative who was a member of the Sioux nation, the DNA test will not able to get this specific.
A definition like "broadly Native American" is so vague that it could include everything from Inuits from remote regions of Canada to Navajo indians in the southwestern US and indigenous people in Latin America from Mexico to Bolivia and all points in between. These people share some distant ethnic origin, but are vastly different.
How do Native American Tribes Determine Membership?
The issue goes far beyond the science involved in the DNA tests, and gets to the very heart of how tribal affiliation is determined. According to the National Congress of American Indians, "there is no genetic test that can prove an individual is from a specific tribe, or even that he or she is American Indian/Alaska Native (AI/AN). There are no genes that are known to be specific to tribes or AI/AN peoples."
For many tribes, membership is not determined by percentage of Native American blood. It has been based on a variety of factors including kinship, clan, and adoption, as well as cultural expressions, language, and behavior that bound individuals to the fabric of a tribe. Some tribes have historically been matrilineal and others patrilineal, with many Native Americans bearing two separate tribal affiliations from their parents. The criteria for tribal membership is very fluid from one tribe to the next, and each individual tribe maintains the sovereign right to develop and enforce their own criteria.
That said, the NCAI states that there is growing interest among some tribes in DNA tests as a form of determining membership, citing the Mashpee Wampanoag and Eastern Band of Cherokee Indians as 2 tribes that have used DNA testing to prove or disprove both maternity and paternity claims by potential tribal enrollees. In other words, these tests are not being used to find particular genetic markers that would indicate if someone is a Native American, rather, they are being used in order to determine the parentage of someone who is claiming to be a Native American and a member of a specific tribe based on their parents' ethnicity.
According to the Bureau of Indian Affairs, a person is considered American Indian or Alaska Native due to their blood degree and if they are recognized as such by a federally-recognized tribe or village.
The BIA makes a point of clarifying the difference between "american Indian" as an ethnological definition and its status as a political and legal sense. If you actually want to be afforded the rights, protections, and services the United States government awards to Native Americans, you need to be a member of a federally-recognized tribe.
As a member of a federally-recognized tribe you can receive benefits such as free health care at tribal-run facilities, preferential hiring at tribal businesses (such as casinos), cash payments for gaming revenue, and in some cases you may qualify for college scholarships.
The bottom line is that there is no single, universal determining factor for tribal membership, and the results of DNA tests are not considered an independent or unassailable credential for membership. So if you're looking to establish your native identity with the federal government or tribal authorities, it is unlikely that a home DNA testing kit will help you.
How You Can Solidify Your Native American Identity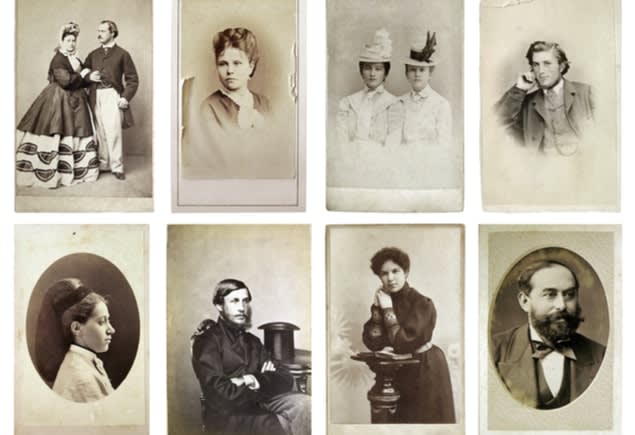 If you are on a quest to find out if you have Native American ancestry, then a DNA test can give results that indicate a likelihood that you had ancestors who were Native American or at least to some extent indigenous people.
If you want to actually establish some more concrete bonafides, you'll probably need to go about things the old fashioned way.
Get in touch with relatives from previous generations - the farther back the better - and speak to them about what they know about your family roots, and try to nail down names, places of residence, and the like. Get your hands on any family documents - marriage, birth, and death certificates - as well as letters, photos, anything that help put names, pictures, and numbers to the family lore. Once you have enough names and locations, you can contact the state archives in the states where your family lived and look for historical records that may involve them. You can also look them up in the archives of newspapers in the towns in which they lived, many of which have been digitized and are searchable online.
In addition, many companies that perform DNA tests can also provide you with an online family tree which you can fill out as you trace your family history. These services can help you find relatives online who you never even knew you had as you build out the branches of the tree. Many of these companies also provide access to millions and millions of searchable historical records which you can use in your genealogy work.
To put it differently, if you're looking to find out if you have Native American ancestry, a DNA test can give you some information, but if you'd really like to get the whole picture, there's no replacement for some good old fashioned genealogy work.