This was roughly 4,000 years ago, when the ancient Babylonians ushered in their calenderic new year with a spring festival called Akitu, a 12-day celebration dedicated to their god Marduk. Statues were paraded through the streets, prayers were recited, and the people greeted the changing of the year with both solemn reflection and riotous joy.
In the midst of all these festivities, the king would be stripped of his royal garments, brought to his knees—and slapped across the face. It's a far cry from smooching at the stroke of midnight. But then again, maybe it's not.
The slap was a demonstration of the king's submission to the divine, and the purpose was to set the tone for the coming year: a spiritual and political refresher of sorts. Though our celebrations may be less intense, we still use New Year's as a time to mark our own transitions from the old to the new.
Surprisingly, some of the New Year's traditions we take for granted have deep, ancient roots, while some of the louder, flashier, iconic ones, are products of nothing more than happy accidents.
In preparation for the upcoming New Year's festivities, we take a look at the history behind our most beloved New Year's traditions.
Auld Lang Syne
"Should auld acquaintance be forgot,
And never brought to mind?
Should auld acquaintance be forgot,
And auld lang syne."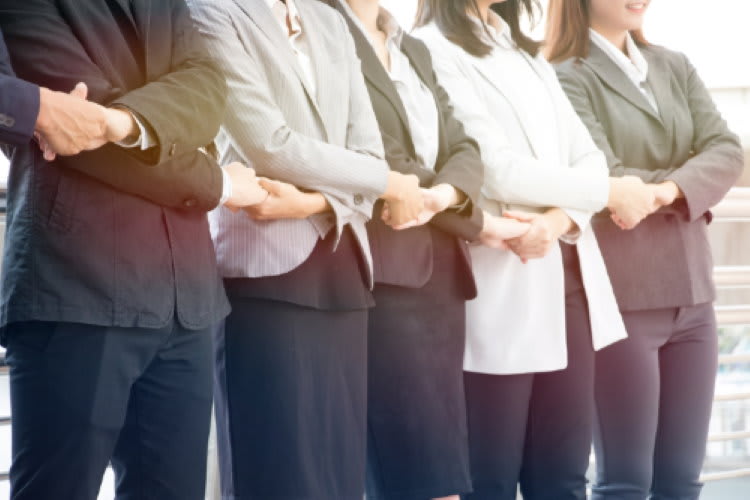 You can't hum the melody without imagining confetti, and it's hard mouth the words without tasting champagne. Auld Lang Syne is the New Year's Eve anthem par excellence, sung every New Year's Eve by joyous revelers swaying arm-in-arm. So where does it come from? What does it mean?
The history of Auld Lang Syne is as foggy as the minds of those prone to belting it out at midnight. Historians can only confirm that in 1788, poet Robert Burns sent the lyric to the Scots Musical Museum. It's unclear whether he had written it himself or if, as he claimed, he'd mysteriously heard it "from an old man."
"There is more of the fire of native genius in it," exclaimed Burns to a friend, "than in half a dozen of modern English Bacchanalians!"
His observation was spot on, as is evidenced by its popularity during the most festive moment on the calendar. According to Scotland.org, the title phrase means "for old time's sake," and apropos of the occasion it's sung, Auld Lang Syne is about looking back on the past with a mixture of appreciation, reflection, and hope for the future.
The Ball Drop
When you have a 12-foot geodesic sphere weighing 12,000 pounds, decorated with 2,688 Waterford Crystal triangles, and set aglow by 32,256 LEDs, who needs a stopwatch?
The Times Square Ball Drop draws about a million people every New Years Eve to watch the iconic orb plummet, while millions of others tune in to watch the spectacle on TV. It's one of the most recognizable associations we have with New Year's Eve. Yet many may be unaware of the ball's history and symbolism.
Does the spherical shape represent time itself? Does its steep descent symbolize a return to earth, a starting over?
Well, no. A time ball is an old maritime tool that was positioned above a harbor so that sea-bound captains could tell the time from the water. It only became a symbol of New Year's Eve after a New York City fireworks ban forced the "New York Times" to find another showpiece for its famed New Year's gala. Thus a time ball was brought inland and situated in Times Square, where it would become a timepiece not for ship captains, but those afloat in a sea of other, more festive liquids.
The Dropping of the...Potato?
Lest New York City should have all the fun, cities across America started hosting their own unique 'drops' to commemorate the new year. Rather than settling for a mere ball, though, they've opted to drop all sorts of colorful, place-specific objects at the stroke of midnight.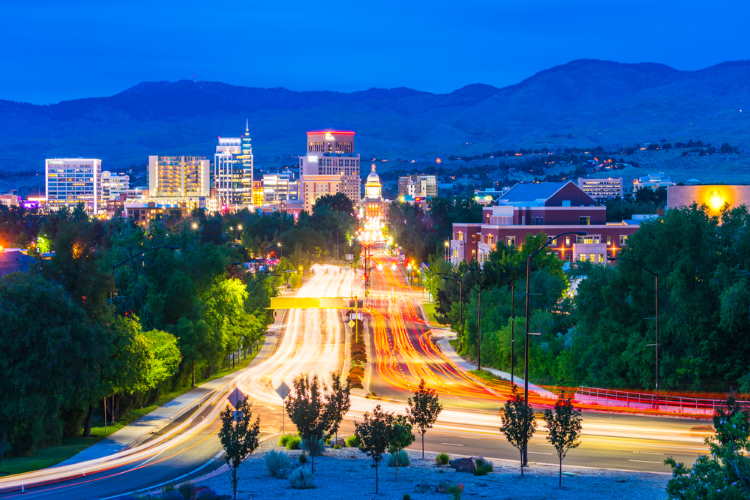 In Boise, Idaho, for instance, an enormous potato is lowered from the heights of the State Capitol building to ring in the new year. An 800-pound peach is the star of the New Year's Peach Drop in Atlanta, while a giant lobster is dropped in Maine, an oversized acorn in Raleigh, a huge donut in Maryland, and a 30-pound wooden flea in Eastover, North Carolina (a nod to the town's former name, Flea Hill).
Not to be outdone, Key West, Florida attracts visitors from all over to witness its annual NYE drop—beloved drag queen Gary "Sushi" Marion, lowered onto Duval Street inside a giant
ruby slipper.
Even corporations have gotten in on the fun. At LegoLand in Florida, a huge Lego brick was dropped at midnight on New Years, while at HersheyPark in PA, a 300-pound Hershey's Kiss is raised into the air as the final seconds of the year tick down.
The New Year's Resolution
Most sources trace this back to the Babylonians. In addition to the king-slapping and pageantry, the Babylonians would make personal pledges to their gods to improve themselves in the coming year.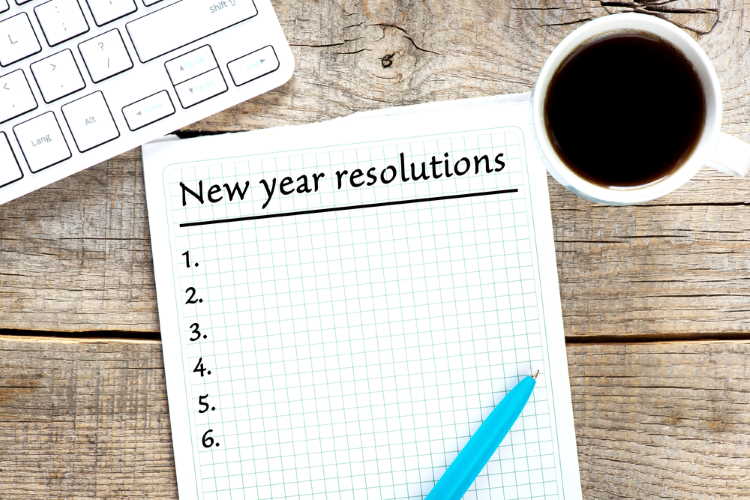 Often religious in nature, the practice of making resolutions endured across cultures, religions, and calendars themselves. Those first New Year's celebrations weren't held on December 31, but, in accordance with the Babylonian calendar, during the spring barley harvest. Nonetheless, the practice of articulating plans for self-improvement carried over even after Julius Caesar established the Gregorian calendar and the New Year's we know of today.
According to The Economist, the first time the phrase "new-year resolutions" appeared in print was 1813 in a Boston newspaper. Today it's a mainstay in our cultural psyche. Modern resolutions such as "quitting smoking," or "getting to the gym more" may bear little resemblance to the more pious goals of years past, but they're a direct descendent of them and proof that regardless of culture or religion, humans are naturally drawn to the concept of time as a conduit for self-improvement.
Champagne
It's bubbly! It makes you giddy! It's booze and a noise-maker rolled into one! It seems obvious why champagne is the signature drink for New Year's, right?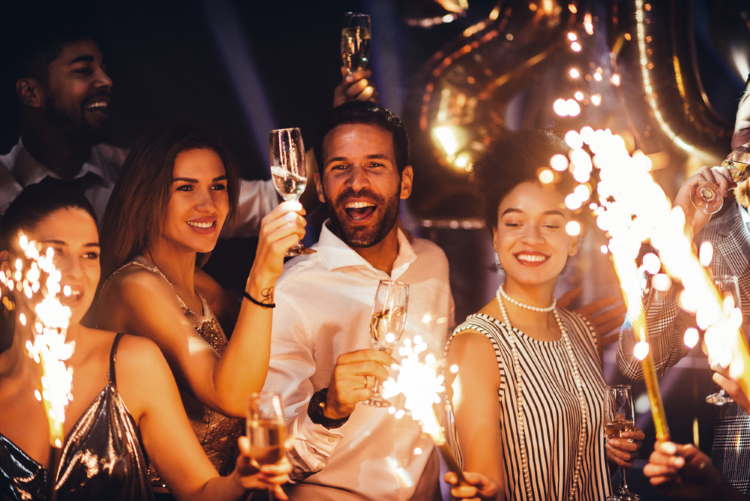 Well, maybe not. Champagne's popularity can actually be traced back to Christianity. Sometime around the 5th century, the Frankish King Clovis converted to Catholicism and was baptized in Reims, in France's Champagne region. The occasion was marked with many libations of the region's famous wine, and two traditions were established that day: one, that generations of future French kings would be crowned in the same location, and two, that champagne would become synonymous with royalty and celebration.
Champagne as we know it, however, didn't come about until centuries later, when producers finally perfected the art of making fizzy, twice-fermented wine. A Benedectine monk named Dom Pierre Perignon, mistakenly credited as the inventor of champagne, nonetheless did add one of its most iconic features: he replaced wooden bottle caps with corks.
Champagne's royal pedigree and exclusivity lent it an aura that continues today. Glamorous enough to be co-opted by kings, yet volatile enough to require the invention of a special type of glass to contain it (at first, it would cause bottles to explode unexpectedly), champagne's potpourri of royalty, exclusivity, unpredictability, and just a note of danger, seems perfectly suited for ushering in a new year.
The New Year and Beyond
New Year's celebrations may have changed over time, but our relationship with time hasn't. We continue to recycle rituals that transform a mere calendar event into opportunities to examine where we've been and where we're going. Whether we're popping bubbly or scribbling down resolutions, whether we're in ancient Mesopotamia or New York City, we're constantly tapping into some raw human need to reflect on the past and set a tone for the future. As you watch the ball (or potato) drop this NYE, maybe you'll have a deeper appreciation for where that moment came from and how you can harness it. Happy New Year!