In a Nutshell
CountryWide Debt Relief focuses primarily on debt negotiation, with a strong record of successful settlements that significantly reduced outstanding debt amounts. The services emphasize assistance to customers who require it. In addition, the company is proud to support customers with a variety of debt, both secured and unsecured.
pros
Success-based payment structure
Free consultation and no upfront fees
All credit scores welcome
cons
Could offer more educational resources
Little information about additional services

CountryWide Debt Relief Visit Site
Why Go with CountryWide Debt Relief
It acts on behalf of customers when dealing with collection agencies, lawsuits, and aggressive creditors who are harassing debtors. CountryWide delivers a straightforward service that only assesses fees if it can assure customers of settlement success. With over 30 years of combined experience, CountryWide Debt Relief is a premier choice when it comes to effectively escaping from debt.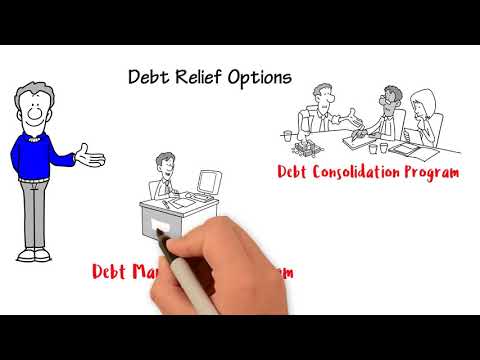 What CountryWide Debt Relief Offers
Success-based payment structure only charges customers with a debt reduction over 20%
Relief for a wide range of secured and unsecured debt
Free initial consultation to determine if debt settlement is the right option
Debt consolidation services provided in certain cases
Repayment program of 12 to 60 months
Mediates between collections agents and borrowers
An important factor when finding a debt relief company is the amount of services available to help with debt. No two financial situations are alike, so CountryWide Debt Relief offers more than simple negotiation to fit a customer's unique circumstances. For customers looking for a less extreme way to deal with their existing debt, the company can assist them with finding a debt consolidation loan that can help roll their existing obligations into one monthly payment with a more favorable interest rate and better repayment terms.
For customers who are past looking for consolidation and are struggling to keep up with debts, CountryWide Debt Relief has an extensive negotiation program that can help limit the damage from debt. The company's services are also designed to help customers avoid the costly process of bankruptcy, and its long-term negative impact on their finances. Moreover, CountryWide Debt Relief employs a team of legal professionals who communicate directly with collectors and other creditors on behalf of company customers to help reduce the harassment and collection calls facing borrowers.
Debt Relief Services Offered
While its main service is debt negotiation, CountryWide Debt Relief offers an impressive variety of debt management services that make it a great option for customers. The company provides customers with a free professional consultation regardless of what services they require. This helps the company's specialists determine what the right course of action is for each type of debt, and to establish a plan to tackle the outstanding obligations. CountryWide Debt Relief prefers to work with customers who are in precarious financial situations, and as such its services are more geared toward settlement and negotiation.
The company's efforts in the spheres of credit counseling and debt management programs offer customers empowerment and a positive way to deal with debt over the long run. Apart from these undertakings, CountryWide Debt Relief does provide some consolidation services, although amounts and rates vary depending on the specific situation. In addition, the company employs a team of lawyers that works to protect borrowers' rights in the face of malicious collectors and other creditors.
Getting started with CountryWide Debt Relief begins with a free professional consultation that helps the company's agents determine the right course of action for each borrower. The application process is simple and can be completed online in just a few minutes. Once the strategy has been established, the company will begin the negotiation and settlement process. Overall, debt settlement with CountryWide Debt Relief takes between 12 and 60 months.
What's Unique About CountryWide Debt Relief?
CountryWide Debt Relief has an almost exclusive emphasis on working with customers who are facing financial straits. While these borrowers are not alone in having debt issues, the company believes that its services are better utilized by individuals who are quickly running out of relief options. For the company, these specific borrowers can avoid the damaging bankruptcy process and regain control of their finances with the right settlement and repayment plan. CountryWide Debt Relief prefers to work with customers who:
Have a minimum of $7,500 in debt
Have a financial hardship such as medical emergencies, death of a provider, or divorce
Have fallen behind their debt repayments
Do not have the ability to make payments for the foreseeable future
See bankruptcy as an only alternative
With that in mind, CountryWide Debt Relief offers a service that is focused on the consumer, helping them avoid a catastrophic outcome thanks to over 30 years of combined experience. Putting aside negotiation and settlement, the company's other services are designed to help customers avoid falling into a debt hole.
To accomplish this feat, CountryWide Debt Relief offers credit counselling and debt management programs to assist borrowers with creating feasible payment plans. On top of these efforts, it works to impart long-term budgeting and finance skills so that customers can avoid the pitfalls that led to overwhelming debt in the first place. Apart from these benefits, borrowers can appreciate the wide range of debts covered by CountryWide Debt Relief that many competitors seek to avoid.
Types of Debt Covered
An area of CountryWide Debt Relief efforts that stands out is a service for a wide variety of debts, both secured and unsecured. Customers looking for debt negotiation can submit obligations that include credit card debts, bank loans, student loans, business debts, medical debts, creditor lawsuits, and even judgments. Although the company focuses their efforts predominantly towards debt that is not backed by collateral, it can help customers dealing with secured loans in certain cases. Overall, CountryWide Debt Relief manages to offer helpful assistance designed to alleviate the burden of a variety of different obligations.
Security of the Site
All told, CountryWide Debt Relief is very transparent about its data collection and security practices. While the company does collect some personally identifiable information from participating borrowers, the majority of this data is used to provide a full-service solution. Moreover, the company is explicit about how it utilizes customer information, and with whom the information is shared. CountryWide Debt Relief will never share information with a third party without first receiving customer consent. Additionally, the company keeps information secured using industry-standard measures to protect its data centers.
Help & Support
Customers who need to get in touch with CountryWide Debt Relief can reach the company via email or through a toll-free number. The company is available around the clock, and support agents are well-trained and knowledgeable about the industry. Phone wait times are minimal and company representatives are readily able to answer questions promptly. Email inquiries also take very little time. On average, you'll wait as little as one business day for a response. The companies debt specialists are intimately familiar with settlement and negotiation strategies, helping to determine the right course of action. For customers who prefer to find answers on their own, the company hosts a well-rounded and insightful FAQ section on the website.

CountryWide Debt Relief Visit Site
Review in Short
CountryWide Debt Relief is a well-rounded and efficient settlement and negotiation team. The company's varied efforts in debt resolution and relief make it an excellent alternative for borrowers who are facing financial straits. With a variety of debt relief services that include negotiation, debt management, credit counseling, and consolidation, the company offers a very comprehensive approach to dealing with outstanding debt before it becomes an unsolvable problem.
The company's general level of service is impressive, as well as its willingness to help customers that have a diverse range of obligations, both secured and unsecured. Overall, CountryWide Debt Relief represents an ideal choice for customers who feel like they have no recourse and need to start the process of paying off debts with more realistic terms.
Physical Address
1504 Brookhollow Dr #117
Santa Ana, CA 92705
United States