In a Nutshell
Accredited Debt Relief is ideal for consumers who have debt from several sources and are looking to consolidate, and who feel they've exhausted their options. With no monthly fees, Accredited Debt relief can help with its wide variety of debt services and various programs.
pros
Deal with large amounts of debt
Different programs to help eliminate debt
No upfront or monthly fees
cons
Does not directly provide consolidation loans
Not available in all states

Accredited DR Visit Site
Why Go with Accredited Debt Relief
If you are looking to consolidate or reduce your debt, Accredited Debt Relief might be the right solution. The company focuses on connecting customers to the right services to help them either settle or pay down their debt in a responsible and sustainable way. It offers services for debt consolidation, settlement, negotiation, and even credit counseling. Taken together, this service can create thousands of dollars in savings and be the difference between paying off your debt and sinking deeper into a hole.
Most of Accredited Debt Relief's plans are meant to help you get out of debt within a relatively short period, and the company has a very high success rate. Moreover, the company's certifications, which include an A+ grade from the BBB, show that it provides transparent customer support. Overall, Accredited Debt Relief is ideal for customers who are unsure of which debt relief solution is right for them, and who are looking for assistance to help deal with it.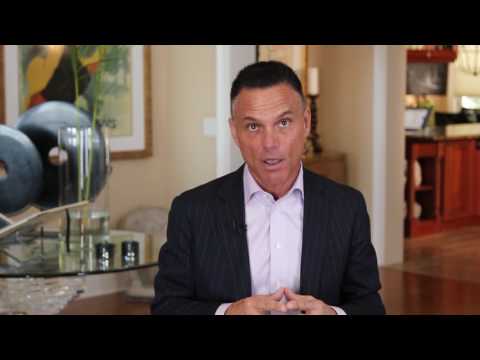 What Accredited Debt Relief Offers
2- to 4-year terms
No upfront or monthly fees
Free debt consultation from professionals
Access to web dashboard to monitor existing debt
Consolidation for a wide range of loans
Partnered with reliable and transparent lenders
Consolidation, settlement, and credit counseling
More Reasons to Choose Accredited Debt Relief
One of the most impressive things about the company is its commitment to helping people. For one, the company does not employ salespeople to speak with customers, but rather qualified debt counselors and negotiators, showing that the primary goal is to provide assistance. Additionally, the company does not charge any upfront or monthly fees, only charging you once you have seen tangible results with respect to your debt.
Accredited Debt Relief recognizes that not all debt is alike and as such, offers a wide variety of services for several different kinds of loans and credit. The online responses and reviews of the company are overwhelmingly positive. Accredited Debt Relief has an A+ rating from the Better Business Bureau, as well as several customer service and debt relief awards.
Services Offered
Accredited Debt Relief provides services for bankruptcy, debt consolidation, settlement, management, and even counseling. For all of its services, Accredited Debt Relief won't automatically shoehorn you into a program, but will first offer a free consultation.
During this session, a qualified debt professional will examine your records and debt obligations, and will then advise you on the most feasible and sustainable program to help you eliminate your debt. Once established, the company then connects you to the correct partner, who will work with you to develop the proper plan to repay debt obligations.
For its consolidation services, Accredited Debt Relief requires the following:
A debt of over $7,500 (although it may vary depending on your state of residence)
That you be 18 years or older
Legal resident status in the US
Additionally, the partner you are matched with might have additional requirements, although those are outlined by the service provider you work with.
In order to get started with Accredited Debt Relief, all you have to do is contact one of its qualified debt professionals, answer questions related to your debt and financial circumstances, and they will connect you to the appropriate partner to get the process started.
What's Unique About Accredited Debt Relief
The company's services go beyond simply offering debt consolidation services. Due to the fact that it offers a broad scope of services, this company is well equipped to help people with different debt issues and problems. The company works with reputable and highly regarded partners to provide customers with top rate debt consolidation and negotiation services and is a member of the American Fair Credit Council.
When you contact the company for a free consultation, you will speak to a trained debt negotiator or counselor who will examine your case in-depth, and who will work with you to create a plan that fits your specific needs and circumstances. It's important to note at this point that the company does not directly provide some of these services, but rather connects to a partner within its network once you have determined the optimal course of action.
Additionally, the company will continue to work with you throughout the process to ensure that your plan is successfully implemented and you can save money while managing to pay off your debt. When you get started with Accredited Debt Relief, you will go through the following process:
A free consultation with one of the company's debt professionals
Submission of important documents including personal information, financial history, debt records
Matching to a partner
Start of debt relief program
The company offers consultations for a variety of debt relief programs, which include counseling, consolidation, management and settlement. Throughout your consultation process, Accredited Debt Relief will advise you as to the dangers and potential benefits of each option, and will help determine which choice could alleviate your debt.
The personalized treatment the company offered is impressive and the staff is knowledgeable when it came to answering questions about debt and the process in general. Additionally, the company's FAQ section was impressive, covering a broad range of common questions in-depth, although it would be nice to see more focus placed on educational resources or a knowledge base.
In terms of seeing results, it is hard to argue with Accredited Debt Relief's success. The company's plans are designed to help customers pay off their debt in 2 to 4 years, near the top of the pack for the industry. Additionally, the company has a proven track record of success, with thousands of dollars in savings for many of its customers.
While Accredited Debt Relief will admit that its solutions do not work for everyone, it is an excellent sign that the company is forthcoming with success stories. The company will also start working with you almost immediately after you conclude your consultation and agree to start a program. It will contact your creditors and inform them of your agreement, and will also redirect calls, helping you avoid aggravation from creditors and collection agencies.
Pricing
While prices may vary from customer to customer, above is a pricing example from Accredited's website. As you can see, if your debt is $25,000 and you select a program of 4.5 years, your monthly payments would be only $296, with a monthly savings of $454.
Types of Debt Covered
The range of debt the company works with is incredible. However, Accredited Debt Relief mostly focuses on unsecured debt. These types of loans include unsecured personal loans, privately-funded student loans—such as those provided by banks and private lenders—credit and store card debt, and medical bills. These types of debt cover a broad range of credit obligations, and although it would be nice to see the company also include secured debt, it does adeptly identify solutions for different types of debt.
The company does not discriminate, and will help you craft a plan of action to help prioritize important debts, as well as ensure that your payment plan does not harm your finances or put you in financial straits. It is important to note that the company might not work with some types of debt, such as payday loans or Federally funded student loans. On the whole, the sheer flexibility of this company's debt coverage is very impressive.
Security of the Site
Because of the sensitive information required to help you with your debt, Accredited Debt Relief has strong security measures in place to help keep your data safe. The company does collect some information that is not related to your banking and debt situation, but it is transparent as to what it collects, and there are features in place to ensure it remains safe.
Also, the company does not require sensitive information during your application process. When you do receive a free consultation, you will be asked to share information regarding your outstanding debts and other financial details.
Help & Support
Accredited Debt Relief can be reached via telephone 7 days a week during normal business hours PT, as well as through regular mail at its headquarters. When calling, agents are considerate, it was able to answer all questions asked, and were very familiar with debt and credit inquiries in general.
Additionally, the FAQ section the company features on its website is great, although it would be nice to see more educational resources to promote better financial habits. On the whole, the FAQ section answers important and common questions clearly, and provides a starting point when trying to understand the company's services. Overall, customer support is a strong suit for Accredited Debt Relief.
Review In Short
Accredited Debt Relief offers a wide variety of debt relief services. Although its main focus is on debt settlement, the company assists customers with debt consolidation, management, and credit counseling. Furthermore, it also provides aid to individuals with several kinds of unsecured debt obligations, including privately funded student loans, medical bills, credit cards, and personal loans.
Accredited Debt Relief has a high level of service, as well as demonstrated flexibility when it comes to tailoring solutions to its customers. Aside from these characteristics, the quality of the company's security and customer support is good. The company has put a strong emphasis on providing a safe and privacy-oriented service, and it shows based on the information collected, as well as the measures it take to keep your information secure. Moreover, the support staff is knowledgeable and helpful.

Accredited DR Visit Site
About Accredited Debt Relief
Accredited Debt Relief has become a mainstay of the debt relief industry, providing services to a range of customers and producing tangible results for most of the people who use their services. By partnering with known service providers in the field, the company has created a network of professionals with decades of collective experience and a strong focus on service.
The company is based in California, and has been recognized by several top publications and even consumers. The company holds an A+ rating from the Better Business Bureau, and has been named as one of the top companies for debt relief by several reliable professionals and websites dedicated to the debt relief industry. The company employs top professionals, and has helped thousands of customers across the United States with settlements and relief.
Physical Address
Accredited Debt Relief
591 Camino De La Reina, Suite #818
San Diego, CA 92108
United States