Like social media or smartphones, online dating is a modern tool that has changed our lives so much that it's easy to feel like it's always been there. The truth is that online dating has reached rapid popularity only over the last 2 decades or so.
Humble beginnings
The first computer matching dating service was the perhaps not so hip-sounding, "Happy Families Planning Service." Launched in 1959 by 2 students at Stanford University, it used the campus' IBM 650 computer to pair up 49 men and 49 women.
In 1964, Joan Ball of England founded the St. James Computer Dating Service, which later became Com-Pat (computerized compatibility). The system used a series of survey answers about likes and dislikes which were then put onto punch cards and run through a time-shared computer. The computer program made matches and users would receive the names of the people they matched with.
A year later, Harvard students Jeff Tarr and Vaughan Morrill ran a questionnaire through an IBM 1401 computer to match students based on their answers. Up until 1977 and the advent of "sex-blind admissions," Harvard had a male to female ratio of 4-to-1, so you can imagine people were looking for whatever help they could get. To meet somebody you often had to get fixed up or travel to a mixer far off campus and hope for the best.
Enter Vaughn and Morrill's "Operation Match," which asked participants to pay $3 and fill out 75 questions about themselves and 75 questions about their date's ideal characteristics. The answers were put on punch cards and put through the 1401 computer and 3 weeks later customers would get a list of their top 6 matches and their names and contact information.
Within a year the program had 100,000 applicants and competitors started sprouting up across the country. A generation and some change later, students at the same university founded a little website called "Facebook" which would eventually facilitate an untold number of love connections both fleeting and long term.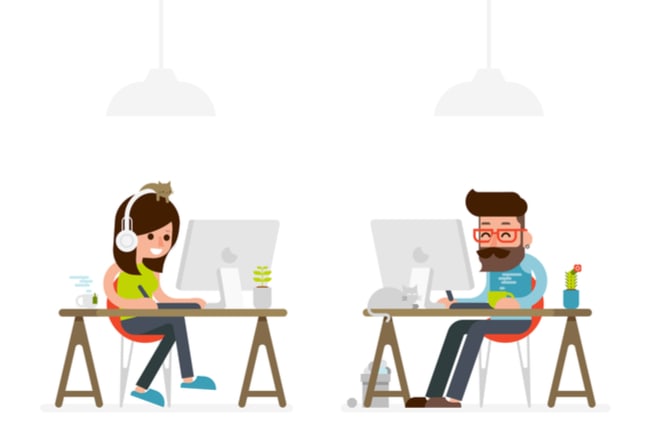 Those humble beginnings showed the potential that computers had for changing the world of dating, but it was the advent of the internet decades later that blew open an entire new world of opportunities.
Dating meets the internet
The first online dating services launched in the mid-90s, with Web Personals in 1994 and Match in 1995. Also in 1995, online marketplace Craigslist was launched, allowing people to post free personal ads and make connections.
In 1997, JDate registered its domain. While the site is geared toward a specific population—Jewish singles—its success was felt across the industry. This was around the same time that email and instant messaging were really starting to catch on, making it easier than ever for people to spontaneously connect. The next year, in 1998, Yahoo launched its own matchmaking service for users in the US, UK, and Australia.
The mid-to-late 90s was an era in which online dating was still taboo, something that was seen as the preferred method of computer nerds and loners, not as a socially-acceptable and even preferable way to meet your significant other.
Keep in mind that the internet was still not all that mainstream in the mid-90s, and by the year 2001, still only 49.08% of the United States population was using the internet.
Part of the mainstreaming of online dating can be credited to the 1998 romantic comedy "You've Got Mail" starring Tom Hanks and Meg Ryan. The Nora Ephron directed film centered upon a couple finding love on the internet, though the way their coupling plays out seems quaint in comparison to today's online dating scene.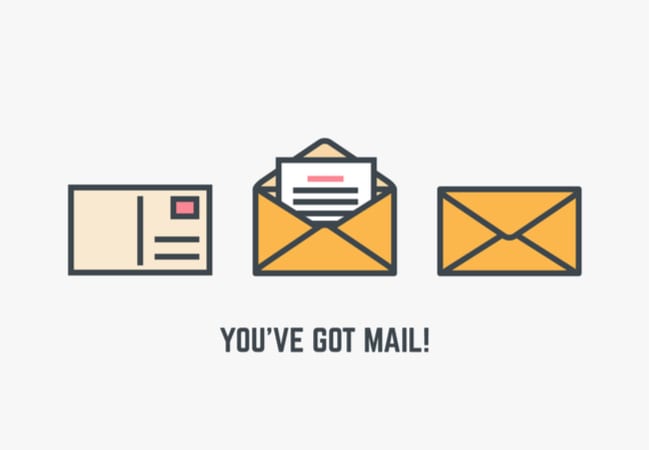 Facebook, Skype and the modern dating site
Just a couple years after "You've Got Mail," online dating giant eharmony was launched in 2000, and in 2004 OKCupid was launched by—again—students at Harvard. Eharmony put a lengthy questionnaire front and center to perfect matchmaking for its users, while OKCupid made use of bio prompts and questions to help users see who they might be better suited to.
Also, in 2003, the free online video and voice chat service Skype launched, allowing people in long-term relationships to stay in touch better than ever before. By 2018 there were estimated to be more than 1.4 billion registered Skype users worldwide.
In 2006, social network Facebook changed its rules, moving from a service restricted just to college students and corporate employees to anyone who wants a membership. People became more used to putting their personalities and photos online than ever before, at the same time that online dating was becoming more popular.
Smartphones and the advent of swipe culture
In 2007, the first smart phones went on the market, and people became able to connect by social networks and dating sites at all times no matter where they were. Also, the handheld interface made dating sites and social networking ever more popular. That same year, Americans spent more than $500 million on online dating.
Now, a little over a decade later, 77% of Americans have smartphones, according to Pew Research Center.
In 2009, Grindr, a proximity dating app geared toward gay and bisexual men was released. The site uses a phone's geolocation to locate other users nearby to facilitate connections. And, just a few years later, in 2012, Tinder was launched. Tinder popularized proximity dating and the swipe left, swipe right feature—creating a whole new culture of online dating.
By 2018, Tinder had become the top-grossing app in the app store. Around that same time, similar apps like Coffee Meets Bagel, Hinge, Happn, and Bumble entered the market as well.
Online Dating Today
Where does this leave us today? Online dating is now the second-most common way that couples meet, after meeting through friends.
As our online and offline lives have synergized, it makes sense to most people to try to find love on the internet. It's a safe assumption that the internet will continue to play a central role in how people meet and fall in love, and that more and more people will have "how we met" stories that start the same way—online.