OneNightFriend Visit Site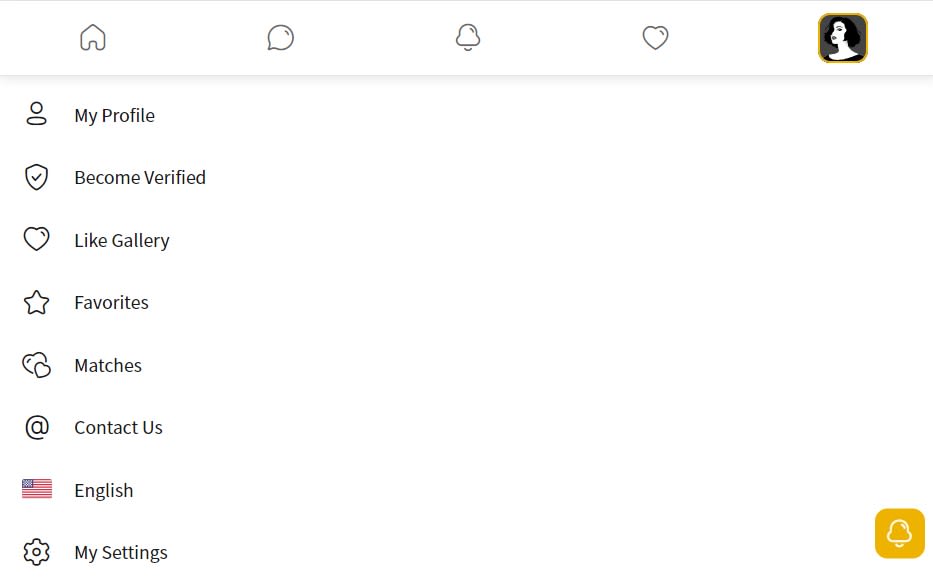 Overview
OneNightFriend at a Glance
Best for: Hookups
Number of members: Two million
OneNightFriend features
Flirtcast: Sends flirty texts to multiple users at the same time
Like Gallery: Tap a heart or an X on profile images
Promote My Account: The site likes profiles on your behalf and sends promotional messages to potential matches
Dating advice blog: Tips on how to develop and enjoy casual relationships.
Video chat: No
Is OneNightFriend Safe and Reliable?
OneNightFriend does not perform background checks on users, but it does have various privacy and security measures in place, including the option for profile verification. To prove you're a genuine person, call the site and provide your User ID, email, phone number, and some brief information about yourself.
In your account settings, you can switch on "Full Safe Mode" so only verified members can contact you. Alternatively, "Basic Safe Mode" lets you view and contact all members except those marked as suspicious by other users. You're also able to also block and report members if necessary. OneNightFriend's support team will review all requests.
Note that as soon as you sign up, your profile is automatically linked to OneNightFriend's partner websites, whose users will be able to find and contact you (and vice versa). Although it's stated in the Terms Of Use, this information could be easily missed. If you wish to deactivate this link, go to your settings and click on "Partner Network Settings" to untick the box.
OneNightFriend's website uses secure sockets layer (SSL) software, which encrypts personal information behind a firewall. This stops other networks from being able to access your credit card details when you're making a payment.
How OneNightFriend Works
OneNightFriend is a dating site for casual encounters. Using the search filters, you can find potential dates based on your preferences. To start a conversation, send a like or an instant message.
There is also a Like Gallery where you can browse through photos to find people you're interested in. Although the site does not use matchmaking technology to recommend compatible users, the search filters make it easy to find and meet other people nearby.
How To Get Started With OneNightFriend / How To Sign Up for OneNightFriend
With no personality tests or compatibility quizzes, OneNightFriend is super quick to join. On the site, enter the sexual orientation you're interested in, along with your age, email, and password. Finally, verify your email address, and your account will be created.
I recommend you click on your profile page and fill it out thoroughly. Sharing more details about yourself increases your chances of meeting compatible people. You can add a status to let people know what's on your mind, specify who you're looking for, and complete the "Additional Info" section. This includes your education, children, income, and height.
It's also important to upload at least one photo. Besides increasing your chances of meeting someone, a photo is required to access many free features. You can upload an unlimited number, but avoid group photos as these will be rejected.
Unfortunately, because it's not mandatory to complete your profile, some users have only included their name and age without any additional information. There is also no bio or summary section to describe yourself, which can make profiles feel limited.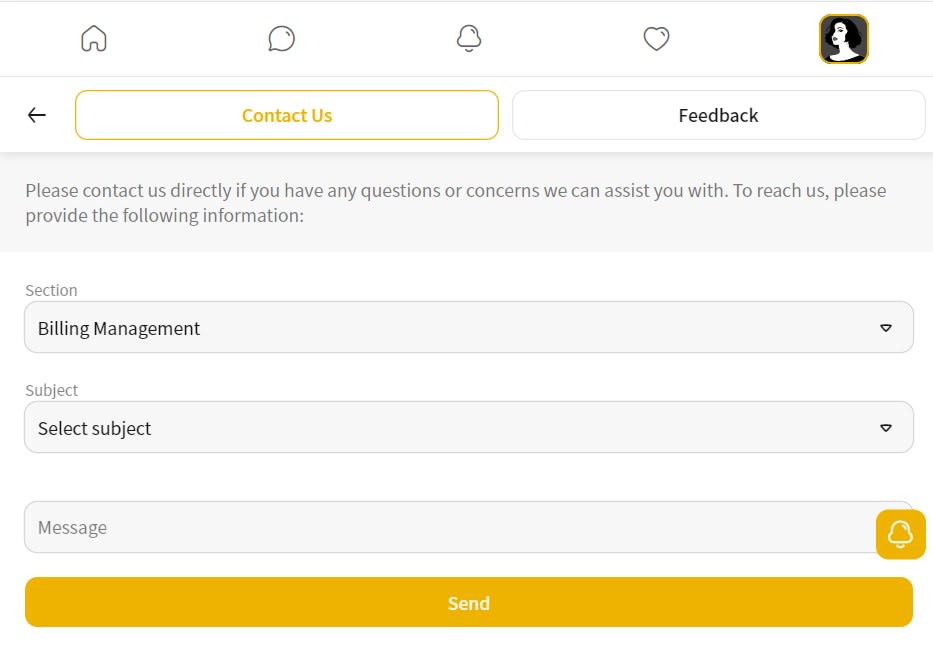 OneNightFriend Customer Service
OneNightFriend has lots of customer support available. You can call 800-804-862, but hours of operation are not displayed on the site, and the time it takes to get through depends on how busy the team is.
You can also email OneNightFriend via support@onenightfriend.com. Remember to include your User ID and email address so the team can verify your account. OneNightFriend says it aims to respond within 24 hours.
Alternatively, under your profile avatar, you'll find "Get Support" on the drop-down menu. Here, you'll see answers to FAQs such as "How to make a payment." Use the message box to send an email if you can't find the answer you're looking for.
OneNightFriend also has a blog with a good range of articles for both men and women. You can find comprehensive guides to online safety, texting, pickup lines, adding a spark to a relationship, as well as LGBTQ+ dating tips.
How To Cancel or Pause a OneNightFriend Subscription
It's not possible to pause your membership, but you can cancel it and avoid further charges by turning off automatic renewal at least three days before your subscription expires. Go to "Billing History" in your settings, where you'll see a "Deactivate Subscription" button. To delete your account, look for "Remove Account" in your settings.
OneNightFriend may offer refunds in certain cases, for example, if you were unable to cancel your subscription because the website was not working. To find out if you are eligible, call or email the customer service team.
Is There a OneNightFriend App?
OneNightFriend doesn't have an app, but the site is optimized for use on mobile phones.
OneNightFriend Pricing
How Much Does OneNightFriend Cost?
As soon as you join OneNightFriend, you're considered a "full member" without having to pay. You can, however, add "extras" to your account to receive additional benefits. You can choose from three different plans: Premium Dater for $26.49 per month, Extra Benefits for $12.71 per month, and Chataholic for $18.01 per month.
Each of these plans lasts for one month, after which your subscription is automatically renewed for the same period.
Choosing the right plan depends on your priorities. If you're eager to find someone quickly, Chataholic can boost your profile views to catch the attention of others. To maintain discretion, Extra Benefits offers additional privacy measures. But if you're an avid site user, it's worth joining Premium Dater so you can enjoy all the features of Chataholic and Extra Benefits together.
OneNightFriend has competitive pricing—similar sites, such as BeNaughty and Grindr, cost roughly the same.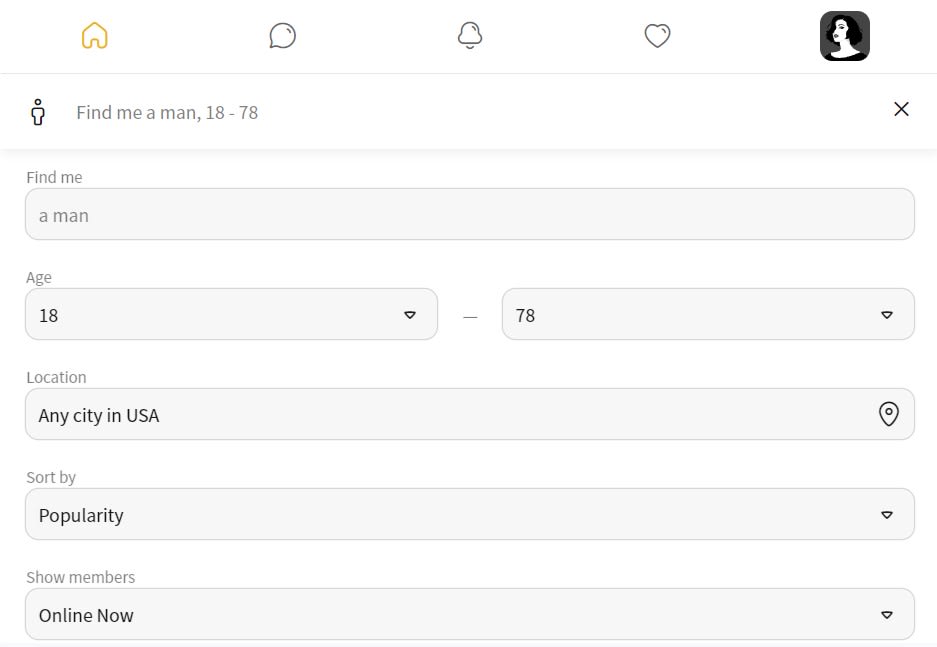 What can you do with OneNightFriend for free?
OneNightFriend understands that profile images are important for dating site users. In fact, the site says 92% of users ignore messages from members without photos. For this reason, most free features are only available once you upload an image.
With a photo, you can send unlimited profile likes, as well as up to five free instant messages a day to five different users. The same user cannot receive more than one daily message (sending a photo counts as a message).
The Like Gallery is another feature available to members with profile pictures. Similarly to Tinder, you can tap a heart or an X on profile pictures. To learn more about a user, scroll down to read their profile information. When you and another user both tap a heart on each other's images, it will appear as a match on the Like Gallery page.
In addition, members with photos can access the Flirtcast feature. On the "Search" page, click the Flirtcast button to send a flirty instant message to multiple random users. The site even has flirty texts you can choose from.
Lastly, uploading an image means you can activate the "Promote My Account" feature. Random members will receive promotional messages and likes from your account while you're offline. These users are saved to your "Favorites" so you can see who the site contacted on your behalf.
All non-paying members can view full profiles and use search filters to find matches. You can search by age, location, and sexual orientation, as well as physical traits such as body type, ethnicity, hair and eye color, piercings, and tattoos. You also read the blog, verify your profile, and switch on Safe Mode.
Every user can see who has liked and viewed their profile under the notifications tab.
Premium features and upgrades on OneNightFriend
All premium plans offer unlimited instant messaging, but the other benefits depend on your subscription. For example, the Chataholic plan provides more visibility. You'll appear higher up in search results, so five times more people will see your profile. You'll also be able to see when someone has read your instant messages.
With Extra Benefits you can browse incognito, so no one can see if you clicked on their profile. It also cleans your history automatically so that your online activity is hidden.
Join Premium Dater to have both Chataholic and Extra Benefits features together.
OneNightFriend Alternatives
How Does OneNightFriend Compare to Other Dating Sites?
Instant messaging, send photos
Instant messaging, video chat, send photos
Instant messaging, video chat
Instant messaging, video chat, send photos
OneNightFriend vs BeNaughty
While both apps are designed for hookups, BeNaughty offers video chat and free premium features for women. OneNightFriend, however, has many free features for both men and women, including the Like Gallery and Flirtcast. Both BeNaughty and OneNightFriend have a plan where you can pay to be seen by more people.
OneNightFriend vs Tinder
OneNightFriend is designed for hookups, while Tinder is ideal for casual and serious relationships. Non-paying Tinder users receive unlimited instant messages and can sign up to the site through Facebook, while free accounts on OneNightFriend can only send five daily instant messages. However, unlike Tinder, OneNightFriend has a Safe Mode that stops suspicious members viewing your account.
OneNightFriend vs Grindr
Grindr is the most popular dating app for gay, trans, bi, and queer people. Similar to OneNightFriend, it's ideal for casual dating, but serious relationships can develop. Grindr is geared towards men, whereas OneNightFriend caters to both men and women. Both sites have a blog with dating tips.
OneNightFriend Visit Site
Bottom Line (Is OneNightFriend Worth It?)
OneNightFriend is an ideal dating site if you want fun without commitment. In just a few minutes, you can sign up and browse the talent. The site offered me several ways to find members, from swiping images in the Like Gallery, to sending flirty messages via Flirtcast.
Despite OneNightFriend's many features, it lacks some of the options similar sites offer, such as chat rooms or voice and video calls. With that said, I was impressed by the strong privacy measures, such as profile verification and safe mode options, and it's competitively priced. Overall, the site is worth your time and money if you're interested in casual dating without commitment.