At the same time, online dating does have its dangers. Just as you should exercise caution in your offline life, you should also take note of the dangers of online dating, so you can keep yourself and your finances safe.
What You See Might Not Be What You Get
In single life, stretching the truth is by no means a rare thing. This can be something like not being 100% accurate about your height or weight, or downplaying (or, for many men, wildly inflating) the number of sexual partners you've had.
What's popular offline is also common in online dating. According to a University of Wisconsin-Madison study, 81% of people lie about themselves in their online dating profiles, typically about physical attributes like height or weight. These lies are easy to notice, but what about if someone isn't telling the truth about their personality, income, or religious beliefs? This can be far harder to suss out.
In addition, while many online dating sites take steps to confirm that user profiles and photos are authentic, most do not submit people to background checks or sex offender database checks before allowing them to sign up.
The bottom line is that just as you're cautious with people you meet in real life, you should also exercise caution online, and keep in mind that what you see isn't always what you get.
Is My Data Safe?
Signing up for an online dating site or app means sending some of your data out there and trusting it in the hands of a private company. This can include your credit card details, billing details, address, and more stuff that you don't want falling into the wrong hands.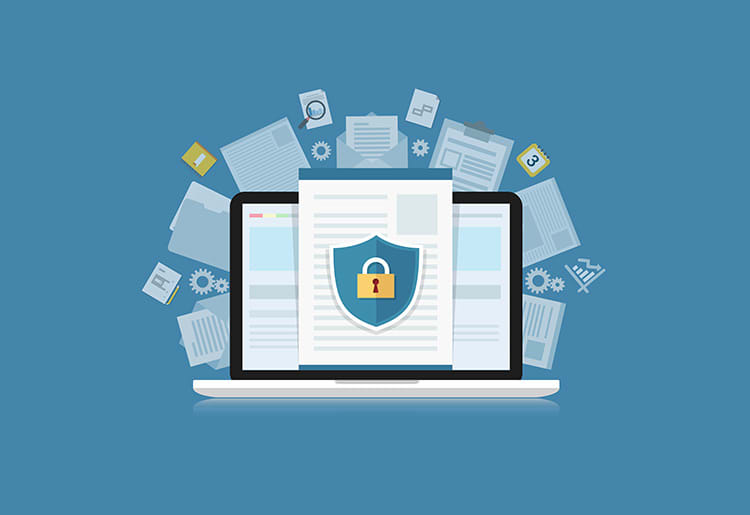 Most dating sites and apps use a Secure Sockets Layer (SSL) encrypted channel to transfer your data, but this isn't the case with every site. An unsecure connection can allow another user to view and even modify some of your personal data—including your GPS data and device info. Criminals can also use the app to access your social media account, and reveal your personal details.
Being concerned about your data doesn't make you paranoid—55% of online dating users have reported experiencing some sort of threat to their data while dating online, and are twice as likely to experience some sort of IT security incident (41% vs 20%) than people who don't use online dating. In addition, 13% of male users reported receiving phishing emails pretending to be from online dating sites, as did 7% of women.
Online dating users also report higher rates of malware infections and around 1 in 10 have had their device hacked and their data infected.
One of the most notable examples of a major data breach was the 2015 Ashley Madison hack. The site billed itself as "the world's leading married dating service for discreet encounters" and its controversial business model had earned it massive amounts of media coverage leading up to the hack. In July 2015, employees received a message from a team of hackers saying that they would release customer data if the site and "Established Men" (a site that billed itself as "a premium online dating service that helps young, beautiful women connect with older, generous men!") were not shut down.
The company acknowledged the breach days later and announced a joint investigation with law enforcement. A month later, when the hackers' 30-day deadline was up, nearly 10GB of user email addresses and personal details were released and were scooped up by the media, curious readers, and surely no small number of suspicious spouses. A data dump 2 days later included massive amounts of mainly internal company data,.
In a cautionary tale for consumers, the hackers stated that they found the site to have virtually no security measures in place. In addition, even users who had deleted their accounts well before the hack found that their details were held by the company anyway, and released with the rest of the stolen data.
Financial Scams
There's nothing romantic about "romance scams," the term used to describe the online scams used to pilfer big money from online dating customers.
According to the FBI, in 2016 alone, online dating scams cost Americans more than $1.3 billion, and in 2015, the bureau received 12,509 online-dating complaints, with those targeted reporting losses of $203.3 million.
These scams typically follow a certain plotline. A scammer reaches out to another user online and romances them until they establish a strong personal connection. They tend to favor people who are seen as more vulnerable—older users, people who are divorced or widowed and may be more lonely—but that's not always the case. After gradually establishing a strong connection and the trust of the target, the scammer typically asks for money or some sort of personal details that can be used to rob the other user. The user, believing what they want to be true, or just in the throes of a new love affair, agrees to send money, which is typically not limited to a single payment.
If somebody is coming on too strong, or seems to have fallen head over heels in no time—you may just be that charming—or you could be the target of a scammer. If it seems too good to be true, take your foot off the gas and exercise caution.
Not Just Your Data or Your Bank Account
While the threats to your data and your finances are certainly serious, there are other threats out there which are more grave.
These include sexual predators and other disturbed individuals who use online dating to find and lure targets.
These cases represent a small minority of people's' experiences with online dating, but are still cautionary tales that should be heeded.
Staying Safe
For the most part,when it comes to staying safe when using online dating, you use the same principles as you would elsewhere in life. Don't go head first into things, don't be too trusting, take your time, and only get close to somebody when you're ready.
Never give out your personal details to another user or agree to send money, no matter how honest they may seem. Once you start chatting with someone, even if you really hit it off, don't agree to chat on your cell phone. Keep your communication through the website until you're ready to meet online.
When the time comes to meet the person in real life, agree on a daytime meetup, if you can, for that first date. Go to a neutral place like a cafe or bar, and get there on your own—no need for them to pick you up and know where you live. Make sure to tell a friend your plans and ask them to check up on you with a phone call during the date. Don't drink too much on that first date, and don't spend the night either. Basically, the same sort of steps you might take to protect yourself with any new suitor.
Go with a Trusted Name
If you're concerned about security when using an online dating site or app, one of your first and most important steps is to avoid a bogus dating site, and go with a trusted name in the industry. Sign up for a site like Zoosk, Match, or eharmony, which have security steps in place to protect users, and have a professional reputation to uphold.
There are tons of options out there for online dating, but always keep in mind some basic safety steps, and invest in a membership with a company that has earned the trust of consumers.