How Soon Should You Wait Before Getting Back In The Game?
There's no set timeline regarding how soon you should jump back into the dating world after a breakup. This is highly personal and depends on many factors, including but not limited to how rough the breakup was, the mental and emotional state you're currently in, and when you feel ready to start dating again. However, here are some rough timelines that may be helpful:
6 months together x mutual lack of interest = wait 1 month to start dating again
If both of you lost interest after half a year together, there's no need to wait too long to start dating again. Since you're probably already mentally over it, take a few weeks to yourself to regroup then get back out there.
1 year together x BF/GF dumped you = wait 4 months to start dating again
If you were blindsided by a breakup with your partner of one year, spending 4 months alone will help to make sure that you're not rebounding too quickly into another relationship that isn't right for you. If you don't really care and you're ready to move on, then get back out there within 2-3 months.
3 years together x BF/GF cheated on you = wait 6 months to start dating again
Three years is a decent chunk of time. If your partner cheated on you and broke up with you, you may be hurting. Spend half a year focusing on your wellbeing until you feel you can fully trust someone again.
2 years together x you dumped them = wait 3 months to start dating again
If you were the one who dumped your partner of two years, then you might be ready to move on instantly. However, three months is an appropriate time to stay single before trying to date someone new.
6+ years together x husband/wife cheated on you = wait 1+ year to start dating again
A cheating spouse could result in some heavier trust or commitment issues. You may be able to heal within a year's time, but it may take longer, especially with or without the help of a therapist. Take however much time and space you need to feel like yourself and ready to love again.
Are You Still Hung up on Your Ex?
If your initial thought upon reading that question is yes then your priority should be to take care of yourself before you actively start looking to date someone else.
If your answer is no and you truly feel that you're already over them and craving something (read: someone!) new and fun, then chances are you're ready to put yourself back out there.
So let's discuss how:
Getting Ready to Date Again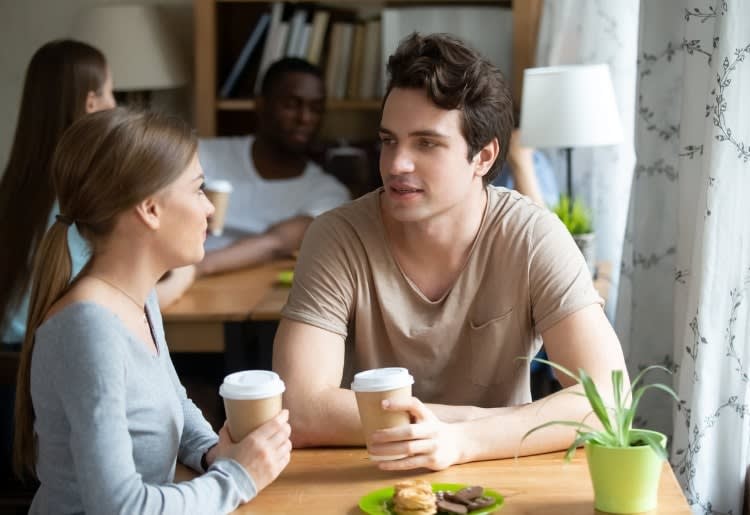 You don't want to start dating with unresolved trust issues, resentment, grudges, hurt, or harsh feelings that stemmed from your last relationship. These issues can, and probably will, transfer over into your new relationship and end things before they even have the chance to begin. Let's not even mention that this could also result in you falling into a rebound relationship, which would be unfair to both you and your new partner.
That's why it's so important to spend time on self-care and focus on yourself until you're confident that you're ready to date. Do the things that bring you joy to help bring you back to feeling good in the meantime. Then, when you feel confident that you can go out and give your time, affection, and attention to somebody without holding on or clinging to your past, you can jump back into the dating field with an open heart and a clear mind.
How to Start Meeting New People
Just because you were off the playing field for a while doesn't mean that you're doomed. The dating game is probably still the same exact way you left it, especially if your relationship was short-lived. Or, depending on how long you were MIA, maybe it has even improved a bit. On that note, there are SO many ways to meet new people who can eventually become your next partner.
Here are 3 of the most common ways to put yourself out there:
1. Use online dating apps
To no one's surprise, dating apps are the greatest, easiest way to meet somebody new in today's highly digital and fast-paced world. If you work in an office alongside the same faces every day, or you work by yourself 70 hours per week, you may not have the time or ability to find anyone outside of your current circle.
Have no fear! Downloading and using apps like Zoosk, Match or Tinder can introduce you to people you would never have had the chance to meet otherwise.
Perhaps the best part of using an online dating app is the ability to set your dating preferences so you can connect with someone who meets your needs, and vice versa. No matter if you want to date someone who's black, Jewish, kinky, gay, or straight, there's a dating app for that.
All you have to do is choose one of the most popular dating apps that aligns with your interests, set up your profile to attract matches, then start browsing for other eligible singles in your local area — or 1,000 miles away. Plus, you can do this literally anytime, anywhere, even from the comfort of your bathroom or bed.
2. Ask for help from your friends
Do you have friends who are in relationships? Perfect! Ask them if they can hook you up with a friend of theirs who's also single and may be a nice fit for you. Your friends know what you like, so recruit them to assist you in your new dating journey by introducing you to their compatible friends. Ask them to hook you up with someone from their job or friend group.
If you'd rather not take that random person out on a romantic date at first, you can always meet them on a double date with the mutual friend. You can also turn that initial meeting into a fun hang out with a bunch of friends to take the pressure off and make things more casual. Whatever you're down for and no matter what you're going through, your friends are there to help you through it. After all, that's what friends are for, right?
3. Go out and meet people in your spare time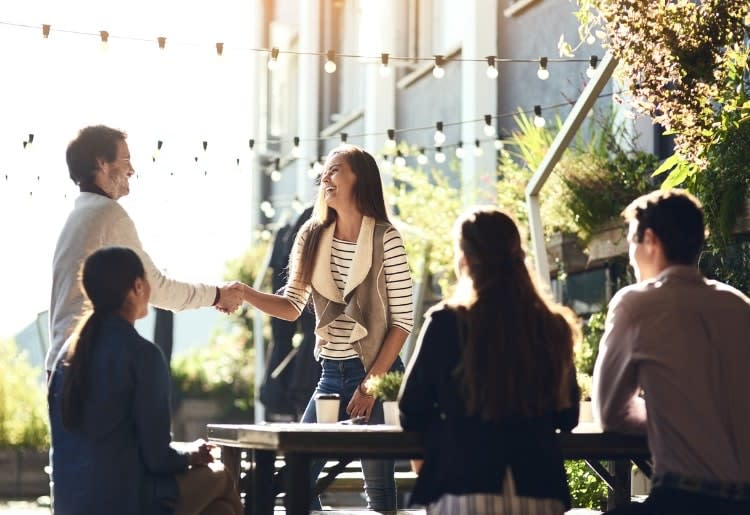 Believe it or not, it's still possible to meet someone in real life these days. If dating apps and blind dates aren't your thing, try going out to places where other single people frequent. Although you may not want to date someone who's a regular drunk at a local bar (spoken from personal experience), try hitting the bars and grabbing drinks with your friends on the weekends. A drink or two can help you loosen up enough to talk to new people, especially if you're shy or an introvert.
Not much of a drinker or partier? No worries. There are singles groups devoted to hosting events all around the world for folks who want to meet someone new but may not have the resources to do so in their area.
Self Care First
Whenever you're finally ready to start dating again after a breakup, remember that there's no rush. Your priority is to take care of yourself first, and the rest will fall into place. And when the time comes that you want to put yourself back out there, trust that there will be plenty of opportunities and people out there waiting to meet you with open arms.
3 Dating Sites that are Perfect After a Breakup
If you're ready to kick off your slippers, put the lid back on that pint of Ben and Jerry's and at the very least explore what's out there, here are 3 dating sites to start with:
1. Zoosk
The Pitch: More singles who are more your style.
Why you'll like it: Zoosk stands out because it's designed to make you swipe less and connect more. The matching algorithm gets an understanding of what you're looking for (whose profile you visit, who you like…) and then sends ideal matches your way.
The algorithm seems to work pretty well - there are 11 million messages sent every day on the site.
Sometimes the best cure to the breakup blues is to log on to your dating profile and see five messages waiting in your inbox.

Zoosk Visit Zoosk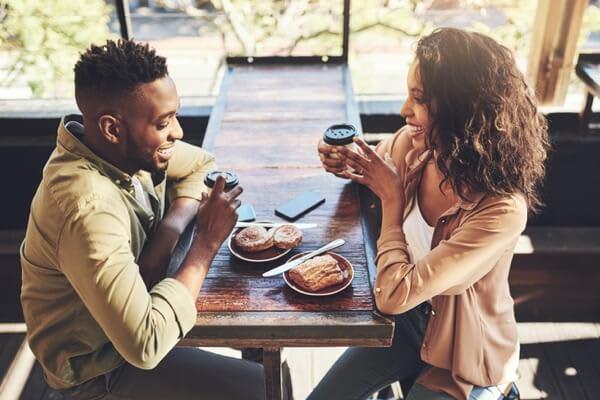 2. Match
The Pitch: More dates, more relationships, & more marriages than any other dating site.
Why you'll like it: Match is a pioneer of online dating, and they've had over two decades to perfect the way they bring people together.
One thing Match does really well is their offline events - game night, cooking classes, speed dating.
It's really easy to get stuck in the swiping and chatting phase of online dating and never take that chemistry from screen to street. With Match, you've got a good excuse to put your phone down, leave the house, and meet people in a really comfortable environment.

Match Visit Match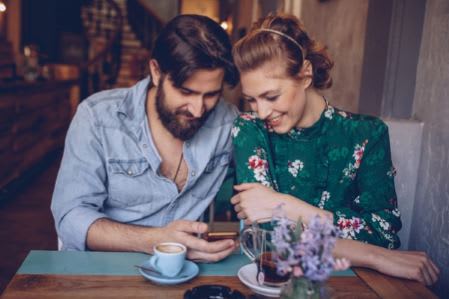 3. EliteSingles
The Pitch: The premier dating site for professional singles.
Why you'll like it: If browsing through profiles isn't your thing, Elite Singles is your best bet. The site connects you through compatibility matching (based on a personality quiz) and only caters to a 30+ crowd.
You only get around 6 matches a day - so if you're super picky this is not the place for you - but it is a great way to be able to get the most out of online dating (so many men, all in one place) without having to invest too much effort.
Read the full EliteSingles review

EliteSingles Visit EliteSingles
Still unsure of where to head online? Check out our reviews of the best dating sites to find the one that fits what you're looking for.