If your inner romantic balks at the thought of using science to find love, you wouldn't be alone. But it's worth noting that anyone who's used a dating site or app has probably submitted already. Sites like Zoosk, Match.com, and eHarmony have been using sophisticated matching algorithms for years, to great success. Anyways, all math can do is help you get someone's attention. It's still on you to get them to like you.
The studies are worth reading whether you believe in them or not. Some of the suggestions are insightful, others seem counterintuitive or downright bizarre, but what they have in common is the ability to make you look at the dreaded dating profile in a different light. If you're staring at your cursor screen and trying to decide just how to capture all of your loveable nuances into a few short paragraphs, these tips might help you find the right words—even if they're the opposite of the ones the researchers suggest.
The 70/30 Ratio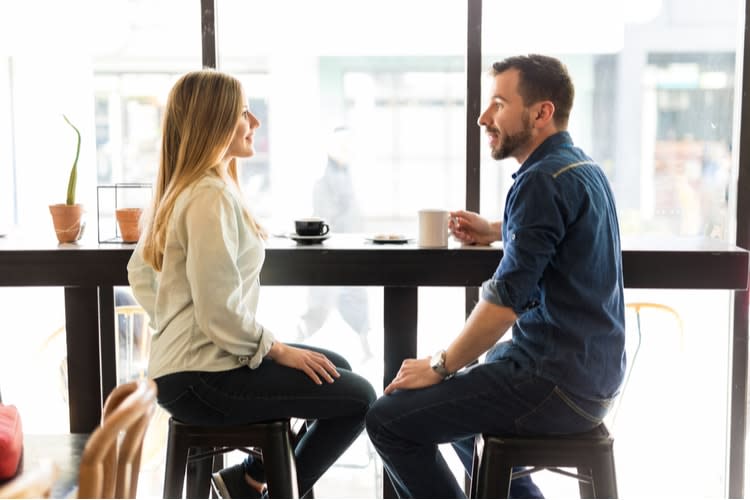 It doesn't take a scientist to tell you that narcissism is a turnoff. But when it comes to writing a dating profile, maybe math can offer some idea of just how much to talk about yourself.
Khalid Khan, a professor at Queen Mary University, analyzed data and online dating statistics to create an evidence-based approach to writing a successful profile. One of his tips is the 70/30 ratio: use 70% of the allotted space to describe yourself, and 30% to describe what type of person you're looking for. According to the study, 70/30 is an ideal combination of describing yourself while showing that you're interested in something other than, well, yourself.
It makes sense. The 70/30 ratio seems to be a nice balance between coming off as too self-absorbed on the one hand, or too desperate to please on the other.
The Power of Words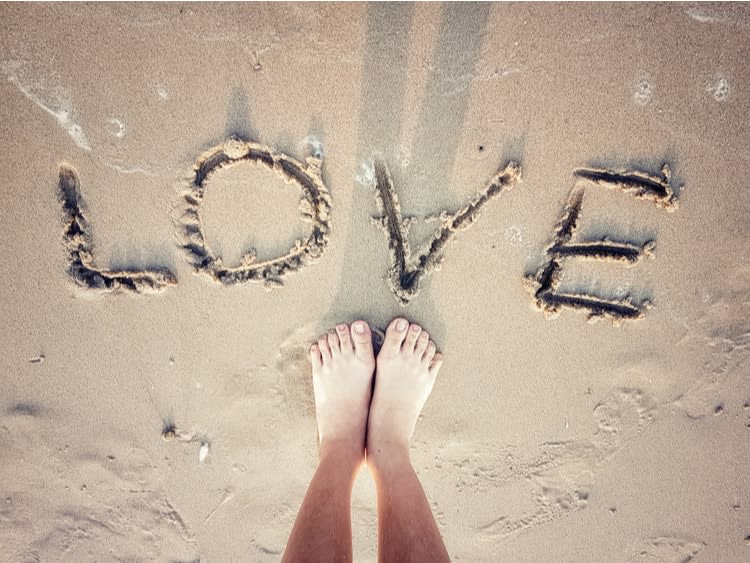 A study commissioned by the dating site Plenty of Fish had PhD scientists perform a word analysis of 1.2 million online dating profiles to suss out which were the most compelling. According to the study, online daters who included the word "love" in their profiles were more likely to find it.
Obvious? Sure. Those who write,"I'm interested in finding love" are more likely to catch the eye of others looking for the same. But the study makes no mention of the other uses of love. It'd be interesting to know whether the word "love" as used to denote passions—I love my niece, or I love the Beatles—was lumped in with the results.
Either way, it's a reminder that words can have an impact even on a subconscious level. Words like "love," even when used to describe a passion rather than a relationship goal, convey excitement, engagement, and ultimately, heart. There's always a temptation to define ourselves by the things or behaviors we don't like. That's not always a bad thing, but it's good to at least think about before hitting 'publish.'
Stand Out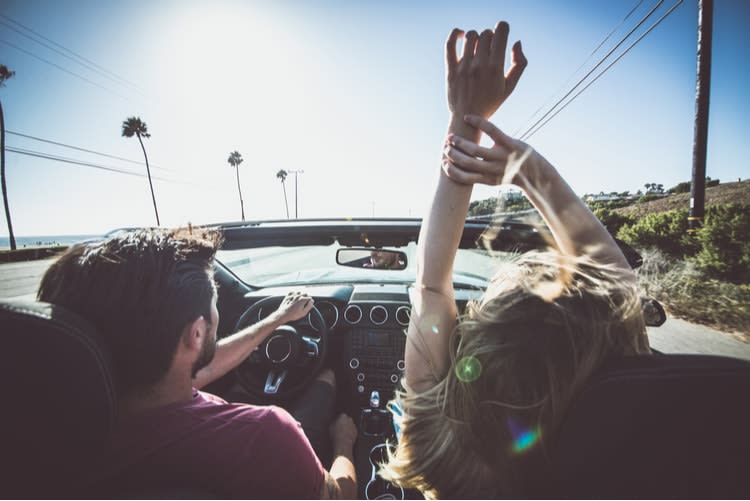 It's important to step back and view your profile through the eyes of your audience. But this is only the first step, suggests Khan. Your profile doesn't exist in a vacuum—it exists amidst hundreds of other profiles.
Khan suggests thinking about your profile not only in relationship to the viewer, but in relationship with the competing profiles. This is, after all, how someone will experience your profile when scrolling through a dating site.
Putting yourself in comparison mode as you write your profile can help you locate generalities in your statements and tweak them so they pop more. Khan suggests using humor, specificity, and the "show, don't tell" method to make your profile stand out. Instead of writing "I love traveling," try statements like "I love white-sand beaches," or "I love the hummus they serve on Turkish Airlines."
Join the Club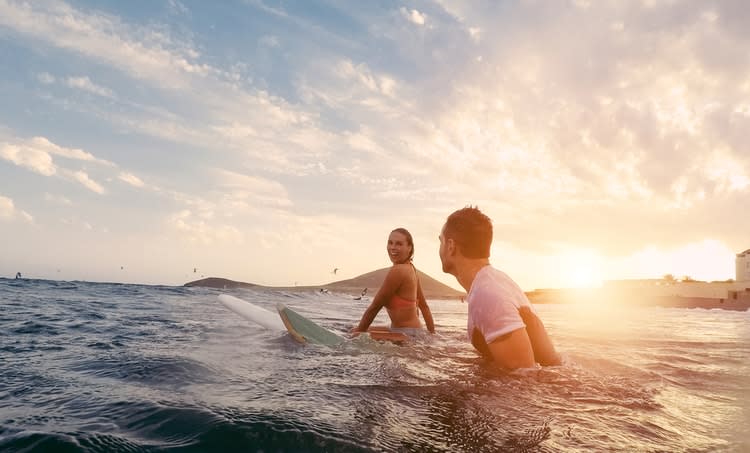 Wired Magazine teamed up with data crunchers at OkCupid and Match.com to analyze the most popular words mentioned in dating profiles. The result: a huge word cloud depicting singledom's most oft-used adjectives and phrases.
Presumably, the purpose of the study is to show what the "popular kids" of OkCupid put into their profiles so that you can emulate it. For example, Wired says that surfing is the most popular activity cited by both women and men, and that it's a safe bet if you want to attain universality.
It makes sense that you'd want to appeal to as large an audience as possible. Using Wired's word cloud as a guide could help you narrow down your interests to those that are most likely to resonate with others.
But there's something to be said about standing apart as well, and the graphic can be helpful in ways its creators might not have had in mind. By looking at the list of most commonly cited bands, hobbies, and vacation destinations (Radiohead, surfing, and London, for those interested), you can avoid cliches and learn where and how to distinguish yourself.
Summary
Online dating is still relatively young, and there are a lot of unanswered questions about what works and what doesn't. There's also the question of whether the questions are even worth asking. Is it possible to quantify something as mysterious as love or attraction?
That's a matter of opinion. But even for those who disagree, these studies can help us clarify our own thoughts on what a dating profile should be. They can force us to take a step back and consider what we're saying, how we're saying it, and what it says about us. Even if you roll your eyes at the thought of statisticians claiming to have unlocked the mysteries of the heart, it helps to think about what parts of your dating profile are drawing the eyes of others.