So says Dr. Henry Cloud, a well-known Christian author, psychologist, and speaker, while elaborating on his somewhat unconventional dating advice for Christian singles. Essentially, his philosophy boils down to this: date as many people as you can.
This may seem to run counter to traditional Christian thinking, but Dr. Cloud is hardly advocating promiscuity. Rather, he's advocating self-action. "I believe the Christian faith teaches a parallel track of responsibility between us and God," he told Belief.net. He thinks singles of faith should be as active about meeting someone as they are about pursuing a degree or interviewing for a job. What he's found, however, is the opposite: many Christian singles he's worked with leave their relationship prospects solely in the hands of God. This not only removes them from the "parallel track" between them and God, but also traps them in the idea of a perfect mate. Such thinking may not orient them toward what this author refers to as their true calling. "God surprises people," he says.
To be clear, Dr. Cloud is not addressing online dating in particular. These days though, online dating is the most effective way of meeting a variety of people. With Christian dating sites on the rise, online dating does seem to give singles of faith the best chance to, as Dr. Cloud advises, "learn about relationships...learn about different kinds of people…[and] learn about themselves."
So, does everybody agree?
The Christian Path to Finding Love: A Debate
Most Christian singles are probably aware of the schism between advocates and opponents of online dating. The past few years have seen progress toward acceptance, especially with the rise of Christian-specific dating sites. Nonetheless, the topic is still a controversial one. To further complicate the matter, the Bible has no answer for this decidedly 21st-century issue thus leaving people with nothing to argue with except opinion, emotion, and personal interpretation. A cursory Google search will reveal a myriad of articles, sermons, blogs, and opinions from people on both sides of the controversy who are wrestling with the prospect of Christian online dating. Let's explore why.
Does Online Dating Compromise Faith?
The most vocal opponents of online dating say that it forces Christians to betray their trust in God. Faith, they insist, is the sole tool we should use to find a mate. A large population of pastors, writers, and practicing Christians argue that God is the ultimate matchmaker. Taking the matter into your own hands means you're implicitly ignoring God's agency in the process.
Even though this is the most common argument, it's certainly not the only one. Many of the other concerns you'll hear aren't so removed from those in the larger world in general: safety, dishonesty, an increase in superficiality, and a market-place mentality are a few of the problems people find with online dating. Christian-specific dating sites have addressed many of these concerns, but the internet is the internet. Even the biggest proponents of Christian online dating caution singles to stay alert no matter what platform they use or how religious someone appears.
Are Traditional Means of Meeting People Failing?
Many proponents of online dating argue that the once-traditional venues for Christian singles to meet fail to provide ample opportunities for interested singles. "Church socials and similar community gatherings are no longer meeting the needs of today's singles," says Debra K. Fileta in Relevant Magazine.
"We offer groups for every other category of life," says Fileta, "but when it comes to single, if you're past college, there's a good chance you're out of luck when it comes to finding a group to connect with at your local church."
Naturally, a lack of in-person opportunities will leave Christian singles no choice but to seek each other out digitally. Is that such a bad thing though?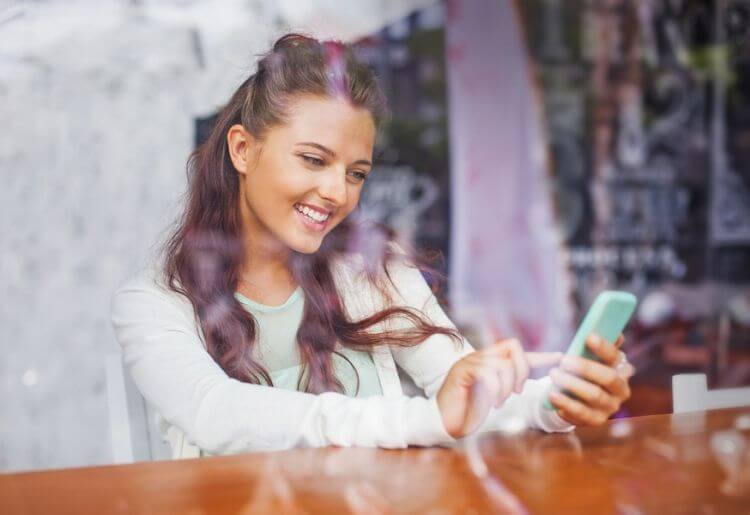 There are many who feel that online dating sites shouldn't be considered a necessary evil, but rather tools with their own unique advantages. One such person is Pastor Clayton Coates, who, it should be noted, is also on the ChristianMingle advisory board. In an op-ed in The Christian Post, Pastor Coates argues that online dating fosters a new and in some ways healthier process for relationship building. Online dating, he says, "elongates the courtship phase," during which singles build trust, learn about each other, and articulate their goals and expectations.
Others claim that the filtering tool on online dating sites should be considered a critical advantage. This feature allows users to filter their searches not only by people of similar faiths, but also by levels of observance, lifestyle choices, and religious goals.
Going to the Source
So, who decides?
The Bible, of course, is usually the source text when it comes to resolving debates such as these. However, scripture has little to say on this modern matter, leaving people on both sides of the argument to either seek their answers in less-literal interpretations or follow their inner voices. While some hear in passages on family, marriage, and faith clearly defined warnings against online dating, others find comfort, wisdom, and confirmation that their motives for using online dating are pure. Because there is no scripturally based answer and leaders have removed themselves from the realities of today's singles, Christians looking for a partner are left to reflect on their own feelings toward God and online dating. Indeed, they have been, and the results show that Christians are accepting and embracing these new trends.
Christian Singles are Turning to Online Dating
According to a survey of more than 500 Christian singles, over 80% of Christian singles have tried online dating, and more than half of those are experimenting with 3-5 different platforms and apps. ChristianMingle alone boasts millions of members. It also features a smart, fully stocked platform that includes personality tests, discussion boards, and a "readiness IQ" tool that measures your earnestness in embarking on a serious relationship.
This is all good news for Christian singles. Statistics show that they're not simply sticking to faith-based sites. Match.com and eHarmony are a few mainstream sites that feature enough filtering options for Christians to find a partner that shares their faith and values.
The Round-Up
The Bible may not have anything to tell us about online dating. However, Christians singles are proving that using the internet to find a suitable Christian partner is not a denial of their faith, but rather an expression of it. Online dating still has its opponents within the Christian community. Many Christian singles will no doubt find that it's not the right path for them and choose to meet others through local community venues. However, a growing number of pastors, faith writers, and, most importantly, Christian singles, have been removing the stigma of online dating. Today, all single Christians looking to find their other half have the opportunity to do so.