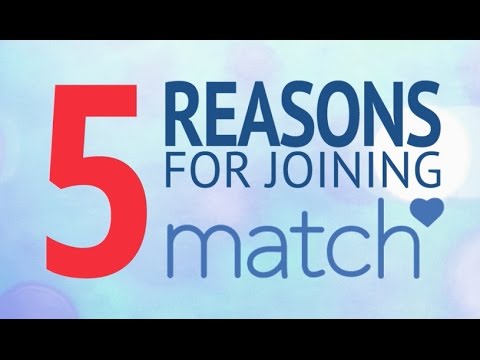 1. The Numbers Game
More than 30 million users in dozens of countries are using Match, and the site is only expected to grow in the coming years. Think of it as a numbers game - with a user base that large, the odds of finding someone who's right for you will be better.
2. Easy to Communicate
Online dating doesn't have to be rigid or limiting. On Match there are multiple ways that you can communicate with other users, including with private messages, chats, and by posting comments on photos. You can also keep it light by sending a wink or a flirt.
3. Safety and Security
When you sign up for Match, your information is secured and then they send you verification messages by email and text. This is to make sure you aren't a bot or a scammer, and to help weed out people who are using the site for the wrong reasons.
4. Helpful Personalization
We all have preferences and with millions of other users on Match, it could seem a bit daunting to find the one who's just right for you. Match tries to simplify this with a series of tools, including the "love at first sight" quiz, which gives them some insight into what you like, and a "deal-breakers" quiz in which you specify what are your absolute turn-offs. Opposite do attract - sometimes - but capability is important, and match.com has a few tools that could help.
5. Meet-ups and Hangouts
One of the things that sets Match apart from the pack are the in person meetups that it hosts. In cities across the world, Match holds monthly get togethers for users, where they can grab a drink and see how the conversation works when there isn't a monitor and a keyboard between them. This tool is a good facilitator which can help people make that leap from the online world to the real world.
Over the past decade or so, dating sites have stepped out of the margins and become one of the main ways that people find love today. Match.com is at the forefront of this global shift in dating, and has the numbers to prove it.

Match Visit Site