In a Nutshell
With its marketplace of trusted lenders, MyAutoLoan gives you the chance to shop around for an offer that suits you best. The quick and easy application processes means you're just a few clicks away from driving away with your dream car.
pros
Direct-to-consumer financing available
Receive up to 4 matches for lenders in minutes
cons
High minimum loan amount
Mileage and car age limits are restrictive relative to industry

MyAutoLoan Visit Site
MyAutoLoan at a Glance
As a lender marketplace, MyAutoLoan is able to offer some of the most competitive interest rates and terms in the industry. Thanks to an efficient and precise prequalification process, MyAutoLoan can guarantee that you will only see offers from lenders that are likely to approve you based on your credit standing. Moreover, you can view up to 4 potential matches after your initial application is approved.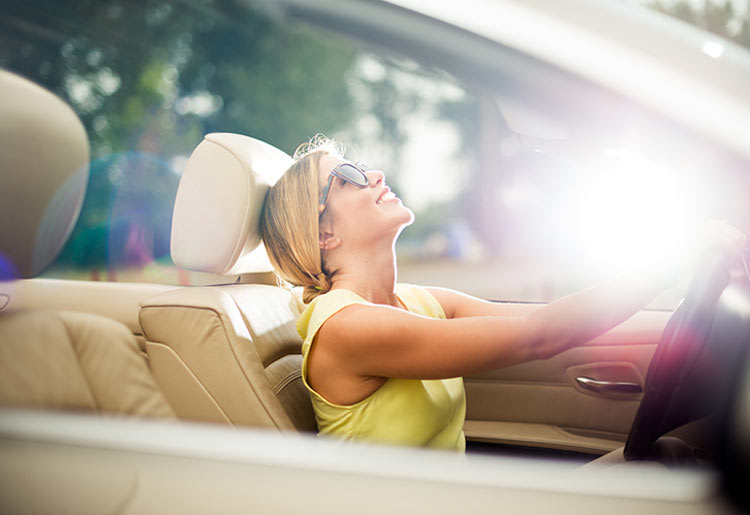 As well as offering new auto loans, MyAutoLoan also provides loan options for private party purchases, pre-owned cars, and even several types of refinancing. These options offer low APRs if you have excellent credit, but myAutoloan also offers competitive rates if you have less-than-stellar credit.
If you need some time to decide, keep in mind that offers remain available and open for 30 days. This gives you time to fully assess your situation, needs, and alternatives before making the best decision.
Best For?
MyAutoLoan's partners offer some of the lowest rates available for the market, which is excellent for customers of all levels of creditworthiness. Because of the competition-based model where lenders must vie for a borrower's business, customers have the leverage and the ability to compare loan options before deciding on the best fit. Additionally, the company is excellently suited to help customers with average scores who are seeking to review a variety of alternatives before they make a final decision.
Features
MyAutoLoan boasts an easy prequalification process, which requires you to fill out a simple application. Once completed, MyAutoLoan can quickly match you with up to 4 potential lenders, and will guide you through the process of approval and securing your funds. You can receive your funds in as little as one business day, and all deposits are made direct-to-customers, giving you the freedom to use your funds as necessary when purchasing a vehicle.
Some highlights include:
Automatically submit applications to up to 20 different lenders
Receive funds in as little as 24 hours
Get good terms no matter what your credit score
Excellent variety of financing options
Streamlined and effortless application
Highly competitive interest rates
Get instantly matched with up to 4 viable lenders
Application Process
Applying for a refinancing or auto loan with MyAutoLoan is straightforward and painless. Its prequalification application is a single page, and asks only for information which is essential to match you with your perfect lender. This information includes basic personal and contact details, as well as questions regarding income, residence, and financial stability. MyAutoLoan does require that you provide your Social Security number, and unlike many competitors, it performs a "hard" credit pull, which marginally lowers your credit score. This may seem unnecessary, but it is one of the reasons MyAutoLoan is so successful at matching customers with the best available loan opportunities.
Minimum requirements include:
Be 18 years or older
A minimum income of $1,800 per month, or $21,600 per year
No ongoing or open bankruptcy proceedings
Reside in any of the states MyAutoLoan offers services (these include the lower 48 states, without Alaska or Hawaii)
Apply for a minimum loan of $8,000
Credit score of at least 500
You can expedite the application process by having the following ready:
A valid form of identification
Proof of residence such as lease agreements, utility bills, or deeds
Proof of employment such as tax returns or pay stubs
Details regarding the vehicle being purchased
Loan Types and Terms
For customers who are looking to purchase a new car, the lowest rates available through MyAutoLoan's partners start at 3.34% for loan terms that are less than 36 months if you have Excellent credit. Even at longer terms, the low end of the spectrum for new auto loan rates is 3.69% for terms over 60 months. On the higher end, interest rates for purchasing cars can be as high as 17.99%. Pre-owned cars have slightly higher rates, owing to the more elevated risk these vehicles carry. Rates can start as low as 3.49%, reaching upwards of 18.14%.
Refinancing offers competitive rates, making it a good solution for borrowers who are looking for more favorable terms. The company's partners can offer rates as low as 2.74% for refinancing terms lower than 36 months, and their highest rates reach up to 9.99%.
How Safe is It?
MyAutoLoan takes customer data security seriously, and employs various layers of protection to ensure information technology safety. The company's webpages are all secured using "HTTPS" encryption, guaranteeing that pages are not malicious. In addition, the company uses Secure Sockets Layer encryption when transmitting and storing all customer data, utilizing robust 128-bit encryption. Finally, MyAutoLoan employs industry standard security measures at its data centers. It is transparent about the information it collects, and how it uses it. While MyAutoLoan does share some customer information with its partners, it is very clear about the data it shares, and lets you opt out from providing certain information.
Repayment Options
If you accept a loan from MyAutoLoan's network of partners, you have several repayment options. You can choose from terms as short as 24 months to upwards of 72 months, with a wide variety of repayment alternatives, including automated payments directly from your checking account. Automated payments enable you to receive lower interest rates than other payment methods, though this may vary from lender to lender.
Help & Support
You can contact MyAutoLoan via an email ticket on the website, however there is no toll-free number or live chat feature. MyAutoLoan also hosts an informative FAQ section that answers some of the most commonly asked user questions regarding its expansive services.

MyAutoLoan Visit Site
Final Word
Thanks to a variety of services and competitive rates, MyAutoLoans offers a good alternative for vehicle buyers. Its marketplace model empowers you to find the best financing solution available with rates that will suit you. Additionally, the company's educational resources and strong customer service make it an ideal partner if you are looking to finance the purchase or buyout of your dream car.
Physical Address
Horizon Digital Finance
5005 W. Royal Lane, Suite 209
Irving, TX
75063