In a Nutshell
LightStream provides new and used loans, classic car financing, and even lease buyouts and offers customers flexibility thanks to its broad repayment terms, loan amounts, and interest rates. It's a top choice for borrowers with good to excellent credit when it comes to finding the right loan for buying a car.
pros
Range of interest rates and repayment terms
Application to approval process can take less than a day
cons
Requires good or excellent credit for loans
Higher rates if autopay not enabled
LightStream at a Glance
LightStream offers a variety of auto financing options including traditional car loans, as well as new funds for new and used cars, both from a dealer or private party. All options offer competitive interest rates, but the company stands out more for the flexibility of its loan amounts and repayment terms for new and used auto loans.
LightStream goes a step further by offering non-traditional loan options that include auto refinancing for customers looking to improve their financial situation and get more favorable interest rates.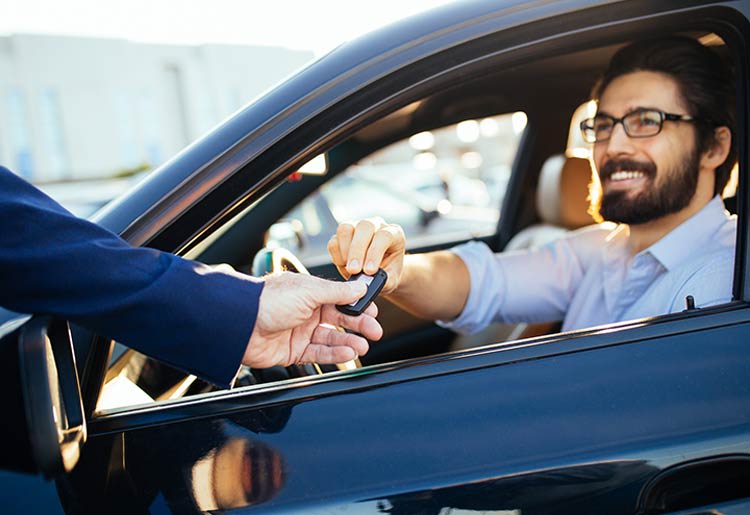 Additionally, these non-traditional auto loans include financing for classic cars, which lets customers finance purchases of previously owned vintage cars. There are also separate loans for classic and used cars sold from a private party, designed to enable borrowers to pay for a car from a private seller as opposed to a dealership.
LightStream is the consumer lending branch of SunTrust Bank, a major US financial institution. The company was formed with the intent of offering borrowers with good credit the best possible loan and financing alternatives thanks to a simplified application and a streamlined approval process. LightStream accomplishes these goals by exclusively providing online services, thereby eliminating the need for the bureaucracy traditionally involved in loan applications. With an excellent website and simple approval process, customers can rest easy and worry about using their funds instead of filling out endless forms. The company is so confident in its services that it offers a $100 satisfaction guarantee.*
Best For?
LightStream is a good option for a variety of customers as it provides unsecured loans for new and used cars. LightStream only works with customers that have good to excellent credit, making it a better alternative if you have a solid financial standing and are simply looking for a way to expedite the process of buying a car. LightStream's generous loan amounts and low interest rates make a good choice if you're looking for flexibility.
Features
LightStream offers loans for:
New cars
Used cars from a dealer
Used car from a private party
Auto refinancing
Lease buyout
Classic car from a dealer
Classic car from a private party
LightStream goes out of its way to ensure that you can find an easy and versatile financing solution for any type of car purchase. It has a variety of loan types, including financing for new and used cars, classic cars, private party purchases, and even lease buyouts. Approval and funding can happen as quickly as same day* by cutting out the red tape of having to fill out paper applications. You can even complete the full process on your computer or mobile device. LightStream offers a rate beat program, whereby it will beat any comparable interest rate presented by competitors by 0.10%*.
Some highlights include:
Fast application process
Variety of loan options
Flexible loan terms
Borrow up to $100,000
Secured and unsecured loans
Receive funds as quickly as same day*
Application Process
Getting started with LightStream is both efficient and painless. The company's explicit goal is to help you avoid the red tape that accompanies the traditional lending model, and its entirely-online application process reflects this. LightStream works with customers that have good to excellent credit profiles, a major reason why it can offer competitive rates and terms.
Given the unique nature of each individual's credit profile, LightStream does not hold to a single definition of "good credit" and instead looks at the following criteria:
Several years of credit history.
A credit history with a variety of account types such as major credit cards (for example, Visa, MasterCard, Amex), installment debt (vehicle loans) and mortgage debt if applicable.
A good payment history with few, if any, delinquencies or other problems repaying debt obligations.
An ability to save evidenced by some or all of the following; liquid assets (stocks, bonds, bank deposits, etc.), cash down payments on real estate, retirement savings, and manageable revolving credit card debt.
Stable and sufficient income and assets to repay current debt obligations and any new loan with LightStream.
Loan Types and Terms
LightStream has a variety of loan options on offer. Aside from traditional new car loans, you can opt for used car loans for both dealer purchases and private party financing, auto refinancing, and lease buyouts. Furthermore, these alternatives feature solid interest rates and term options to help you find the financing solution that best matches your financial circumstances. All loan types offer amounts that range between $5,000 and $100,000, and range from 24-84 months*.
All loan amounts for all auto loans now extend from 24-84 months. New and used car loans for dealer purchase start at 3.49% APR for customers who use LightStream's AutoPay option. Loans higher than $10,000 and lower than $24,999 have starting interest rates as low as 3.49% APR with AutoPay for a 24 and 36-month term.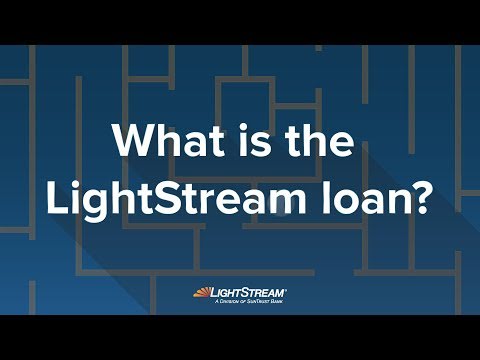 For used car loans for private parties, interest rates start slightly higher at 4.99% APR with AutoPay. Refinancing offers interest rates as low as 3.49% APR with AutoPay for loans between $10,000 and $24,999 with terms of 24 to 36-month term.

All loans from LightStream are unsecured and fixed-rate. Additionally, LightStream does not charge any prepayment penalties or charge other fees relating to underwriting its loans. Overall, it offers an outstanding variety of loan amounts, terms, and interest rates for its customers.
How Safe is It?
LightStream places emphasis on protecting customer information. It goes beyond the industry standards for security, utilizing Norton Security tools to protect against the most common attacks including phishing, malware, and identity theft. Moreover, it is transparent about the information it collects from customers and how it shares it with third parties, if at all. All customer information is protected by layers of encryption and firewalls, as well as physical security measures and redundancies.
Repayment Options
LightStream offers a vast range of repayment terms and alternatives. You can choose to manually pay your loan by receiving invoices, or you can opt for the AutoPay service, which will reduce your interest rates by 0.50%.
For repayment terms, LightStream offers an excellent spectrum. All repayment terms are up to 84 months.
Help & Support
Representatives from LightStream support are available via email and respond to inquiries during business hours on Monday through Friday, as well as Saturdays on a shortened schedule. LightStream does not offer telephone support or live chat. However, to mitigate fewer communication channels, LightStream does offer an insightful and easy to navigate FAQ section that covers most common questions that may arise during the process.
LightStream Visit Site
Final Word
LightStream's broad range of services, which include new and used loans, classic car financing, and even lease buyouts, can help customers with all kinds of needs find the right financing solution to meet their unique circumstances. The company also offers flexibility thanks to its broad repayment terms, loan amounts, and interest rates. Alongside helpful customer support and a simple application process, LightStream is a top choice for borrowers with good to excellent credit when it comes to finding the right loan for a car purchase or refinancing.
Physical Address
SunTrust Bank
303 Peachtree Street NE
Atlanta, Georgia
30308
* See LightStream disclosures here. Payment example: Monthly payments for a $10,000 loan at 3.49% APR with a term of 3 years would result in 36 monthly payments of $292.98.