In a Nutshell
With a large network of top lenders, LendingTree gives you the tools to find the best car loan for your individual circumstances, no matter what your credit score is. The simple and efficient application process makes it easy to quickly find the terms and rates that suit you.
pros
Vast network of loan providers means competitive rates
No minimum credit score
cons
Not directly a lender so rates and terms vary
Lack of information about specific loan types and terms
LendingTree Visit Site
LendingTree at a Glance
LendingTree is not a direct lender, but rather a loan marketplace with a network of some of the most trusted names in the financial services industry. You can easily look for a loan provider that matches your needs without having to visit several websites or even physical locations.
The company's model allows for natural competition which benefits you the customer, as lenders vie for your business, leading to more favorable terms and rates. The vast marketplace of lenders gives customers with all sorts of creditworthiness the ability to find the financing they need to purchase cars, or even simply refinance their existing loans at more favorable rates.
LendingTree was founded in 1996 with the objective of creating a simpler way to search for loans. The company has since become one of the largest lender networks and marketplaces in the US.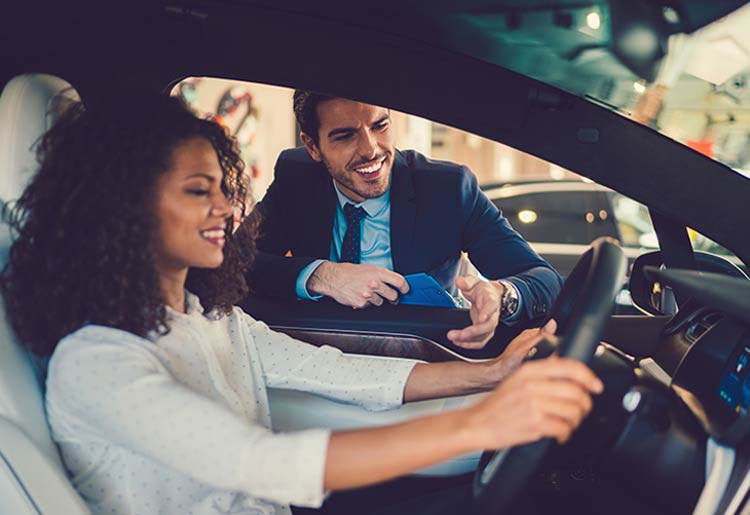 Best For?
Thanks to its marketplace model, LendingTree is an ideal fit if you're looking to compare several options before making a final decision, but may not have the time to do so. The competition between lenders means more favorable repayment terms and interest rates. It's also an excellent alternative if you don't have an excellent or even good credit rating, but are still looking for financing to help pay for a new or used vehicle.
Features
LendingTree offers financing for new as well as used cars, and even auto loan refinancing for customers. LendingTree's auto loan portal includes information about inspections and manufacturer data, car values and features a forum where you can ask questions and answer others' queries.
Some highlights include:
Vast network of lenders
Strong emphasis on educational resources
Offers several types of loans
Works with customers of all credit standings
Direct car sales
Loan calculators to help with financial planning
Application Process
Getting started with LendingTree is fast and painless, as it preapproves most customers before matching them with the right lender. To begin the application, you'll need to fill out an online form that requests basic personal information such as name and place of residence, as well as financial details that include income level, housing status, and similar queries. LendingTree doesn't perform a hard credit check, so customers' credit scores are not affected by applying for prequalification. To be approved for a loan, LendingTree requests that you meet the following criteria:
Be at least 18 years or older
Be a US citizen or permanent resident
Have a verifiable bank account
Have a stable source of income
LendingTree will also ask you for some basic financial details including your debt-to-income ratio before performing a soft credit check to help match you to your ideal lender. You'll also be asked to provide the following documentation:
Proof of residence (such as a utility or lease agreement)
Paystubs from recent months
Official identification documents, such as a driver's license or passport
Once prequalified, LendingTree will display the best matches for each application. It is important to note that since LendingTree is not a loan originator, any final terms, rates, and amounts are settled directly with the lender selected.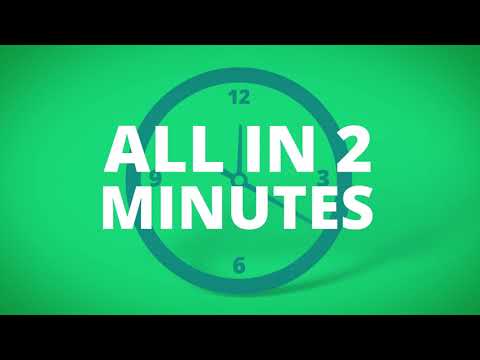 Loan Types and Terms
LendingTree's main offerings are new auto loans, which feature a range of loan amounts, as well as flexible rates and repayment terms. You can select to borrow between $7,500 and $300,000, with terms of either 12, 24, 36, 48, 60, or 72 months. Interest rates for new loans start as low as 1.85% according to LendingTree, though keep in mind that final interest rates and terms are provided by and agreed to with the lender customers choose, not LendingTree.
The company also offers loans for used cars, and does not check for certain details other lenders may request, such as mileage, meaning customers have a better chance of being approved and matched for a loan regardless of the car's age. Rates shown for some of LendingTree's partners can start as low as 3.90% for a 36-month loan.
How Safe is It?
Even though LendingTree works with customers' sensitive information, it pays great attention to keeping it secure and only sharing it when necessary. The company does share information with partners, but it is transparent about what information it collects and how, as well as the reasons why information is shared. In most cases, this is simply so lenders can provide the best possible services to potential customers. LendingTree employs industry-standard security measures including user data encryption along with the implementation of strong physical and electronic protections for its servers.
Repayment Options
If you go with LendingTree it's important to note that since the company is not the loan originator, you will not be working with the company once the terms of your loan have been established and funds disbursed. LendingTree's partners do generally offer great repayment terms, ranging from 12 months up to 72 months, with interest rates that are more favorable than many competitors. Many of the partners LendingTree counts among its network offer the ability to pay automatically, but this varies from company to company, and customers should always confirm the best method to repay their loans with their chosen lender.
Help & Support
You can get in touch with LendingTree via phone on weekdays and Saturdays during regular business hours or via email at any time. The company's FAQ could be made easier to navigate, but it does feature several helpful sections with useful answers about the lending process. LendingTree features an impressive trove of educational resources, including a variety of calculators, articles, guides, and reviews of lenders to help you make the most informed decision possible.
LendingTree Visit Site
Final Word
LendingTree's marketplace model lets you find a loan for your individual circumstances, enabling you to compare options while forcing lenders to improve rates to gain more business. The simple and efficient application process helps match you with the right lender for you. LendingTree's ability to work with customers of all credit backgrounds is a bonus, rounding out its auto loans search service.
Physical Address
Lending Tree LLC
11115 Rushmore Drive
Charlotte, NC
28277