In a Nutshell
Clearlane has a straightforward process that lets you compare a range of loan options from top-tier nationwide lenders with no need for a hard credit check. With quick prequalification, low APRs and long loan terms, Clearlane can help you purchase that car you've dreaming about.
pros
Loan terms stretch as high as 84 months
No hard credit check needed
cons
Cannot guarantee terms from network lenders
No educational resources available
Clearlane Visit Site
Clearlane by Ally at a Glance
Formerly known as BlueHarbor, Clearlane is the marketplace lending arm of Ally Financial. It has built a good reputation with a reputable network of lending institutions offering affordable loans nationwide. A simple form helps expedite prequalification and Clearlane's service representatives are on hand to assist throughout the process. You can benefit from the ability to explore and compare applicable loan offers thanks to a streamlined online application process.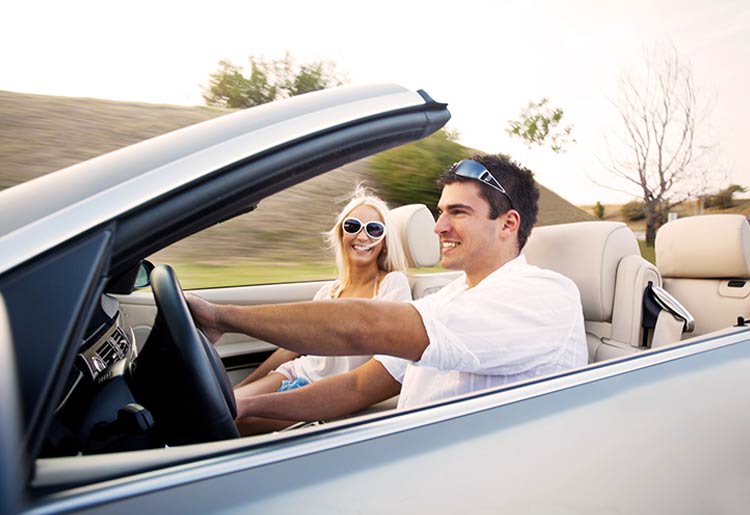 Suitable For?
Clearlane's personal loan consultants are available to help you assess your options and determine the most applicable match for your circumstances.
The lowest APR rates are available to those with the highest credit scores trying to purchase or refinance loans for more recently manufactured vehicles with low mileage over longer terms.
Loan Features
Unlike many lenders that choose to focus on a specific product or service, Clearlane goes the extra mile for borrowers thanks to its multiple services. Clearlane will connect you with institutional lenders and auto dealerships to finance a new or used car purchase, lease buyout, and even a private party purchase. Clearlane simplifies the process of identifying and comparing offers from lenders participating within its marketplace, aiding you as you assess your options.
Highlights for Clearlane:
Prequalify in minutes
Receive offers from lenders in as little as 24 hours
Use loan calculator to approximate monthly payments
Apply without hard credit check
Get assigned a personal loan consultant
Backing from an established institutional bank
The Application Process
To begin Clearlane's prequalification process, you can either start the application online or call to speak with a loan consultant. The prequalification process starts with basic information like name, birth date, address, phone number, email address. The second step asks for more financial information including monthly and annual income, whether you own or rent a property, and what your monthly payments look like if you do not own the property. One of the most appealing aspects of this application is that Clearlane's SafeLook feature ensures that you can receive prequalification without having to provide your social security number or impact your credit score with a hard credit check.
Once the application is received, offers from nationally-recognized lenders within the Clearlane network are delivered as quickly as 24 hours. A professional loan consultant is then assigned to each applicant to evaluate the loan offers and advise you on the next steps to take. Once you select a loan option, the prequalification offer is submitted to the lender for a final decision. Because Clearlane is not directly a lender, the final terms and rates are decided by the chosen lender. Closing the loan generally takes one week after an offer is approved. Although the prequalification process requires few personal details, lenders will likely request additional documentation including an official form of identification, a social security number, and other pertinent information like proof of address and employment.
Loan Terms
An array of loan types and terms makes Clearlane an appropriate choice for a range of prospective auto buyers and borrowers pursuing refinancing options. Thanks to the backing of a major financial firm combined with a network of institutional lenders and nationwide dealerships, you can benefit from some of the lowest financing rates around. While the exact terms of any loan are determined by the lender underwriting the loan, Clearlane users can take advantage of an easy comparison tool and speak with a representative to clarify the choices and decide upon the right option. Notably, these services are provided without fees. You are under no obligation after the prequalification, helping you feel comfortable with your decision. Furthermore, you can track your progress throughout the process through the Clearlane dashboard.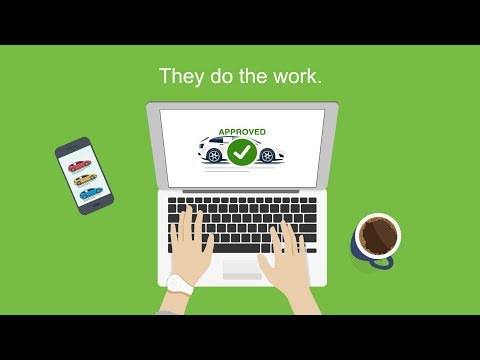 To help you get a clearer picture of what your rates may look like, Clearlane hosts a useful loan calculator on the website. Although the rates listed in the calculator are not guaranteed, it does give prospective borrowers the chance to see how monthly payments may change depending on the loan amount, duration, credit score, and type of financing. Apart from helping you budget your payments, it can help you establish how much you can afford to borrow in very general terms.
Repayment Terms
Loans from Clearlane's network of lending partners have terms that range from 36 months at the lower end of the spectrum all the way to 84 months. Generally, lower interest rates accompany terms that exceed 36 months, however, it should be noted that extending the duration of a loan could result in a higher amount to be repaid over the life of the loan. The exact terms of any loan will ultimately be determined by the lender chosen from the list of offers that Clearlane provides after the prequalification process. One area where Clearlane stands out relative to marketplace peers is the protection products it supplies. You can select from Guaranteed Asset Protection and Vehicle Service Contracts to help budget against costly repairs or protect against the total impairment of a vehicle while a loan balance is still outstanding.
How Safe is It?
Clearlane's site is protected by SSL encryption throughout the processes, including the prequalification application. Its privacy policy is very clear and transparent about the information it collects and how it use it. Although Clearlane collects sensitive information like social security numbers, income data, and figures related to housing, this information is largely accumulated for underwriting purposes, improving services, or to be shared with other authorized parties. To keep this personal information secure, the company employs multiple safeguards, both physical and technical, while only allowing applicable personnel or affiliated entities to review customer information.
Help & Support
Aside from the one-on-one attention during the application process, users who encounter questions or problems can reach Clearlane via phone, email, or even social media. Company representatives can be reached via phone Monday through Friday from 8am to 7pm Pacific Time or on Saturday from 9am to 1pm. Although an FAQ section on the website would be helpful to remedy common questions, customer service is otherwise very straightforward and accommodating.
Clearlane Visit Site
Summary
If you're looking to compare loan offers from top-tier nationwide lenders you'll be impressed by the ability to evaluate competing offers using Clearlane's platform. In addition, the quick prequalification technology is lets you carefully examine your options without having to worry about negatively impacting your credit score.
Physical Address
Clearlane
15 Enterprise, Suite 520
Aliso Viejo, CA 92656
United States of America