In a Nutshell
CarsDirect is a trusted name in the world of online auto sales and financing, specializing in helping customers with past bankruptcies, weak credit, or no credit at all. Its marketplace platform features a vast network of thousands of private lenders across who offer competitive rates.
pros
Simple and quick application process
Matches you with specific lenders that fit your needs
cons
Lenders may continue to contact you even after you pick a loan
Not a direct lender so can't guarantee rates and terms
CarsDirect Visit Site
CarsDirect at a Glance
CarsDirect uses a quick and simple application with no obligation, helping you to apply easily for a wide range of potential loans while benefiting from quick response times. You can truly research each potential loan with CarDirect's quick service, and figure out the best solution for you based on the available results.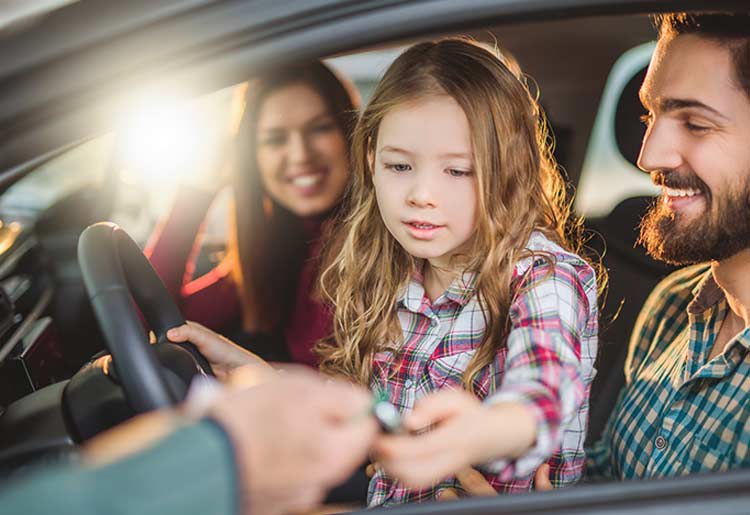 Founded in 1999 primarily as an online marketplace for new and used vehicles, CarsDirect was one of the original online car loan platforms. Operated by Internet Brands, Inc., CarsDirect prides itself on its objectivity and pricing. With its comprehensive auto shopping platform, CarsDirect offers its own marketplace to connect customers with thousands of auto lenders.
Best For?
CarsDirect could be the choice for you if you have poor credit, or no credit score at all, as it does not have a restriction on credit scores, and many of its loan providers are happy to work with customers working to improve their credit. CarsDirect will even help you if you've experienced bankruptcies in the past. Thanks to a network of partners from across the country, CarsDirect is well-positioned to help you get an offer from a local lender no matter where you live.
Features
CarsDirect's quick application process lets you apply for a loan in just minutes. The speedy matching application connects you with CarsDirect's large network of thousands of lenders across the country, as quickly as the next business day.
One aspect of CarsDirect's website that sets it apart from many competitors is the educational resources. The company hosts an expansive amount of articles that cover topics such as loan applications, finding the right lender, and financing strategies, helping empower customers to make the best decisions. To help you better determine your pricing range and make a budget for what you should be spending, CarsDirect features a handy loan calculator on its website.
Highlights include:
Simple and speedy loan application
Obligation-free application process
Receive loan offers within a day
Loans available for all credit types
Option for loans with no money down
Host of educational resources
Vast network of nationwide lenders
Application Process
The secure online application is obligation-free, so you won't have to worry about being required to choose a loan after you've submitted your form. Filling out your personal information helps CarsDirect pair you with the most appropriate lenders based on your individual criteria. Information submitted on the form includes your contact and personal details including Social Security numbers, as well as employment and financial information. CarsDirect prides itself on working for customers of all credit backgrounds, and therefore does not have a minimum credit score requirement when applying for a loan. It is very flexible with its requirements, but does request that you meet at least the following qualifications:
Be at least 18 years of age
Yearly income of at least $18,000
Have proof of employment or income
Currently reside in the United States
Be a citizen or legal resident of the United States
Once you've finished filling out the initial pre-qualification form, CarsDirect will match you to several potential loan alternatives. You can then select the lender that works best to meet your specific interests. Once you pick your preferred alternative, you can finalize the terms and rates of your loan directly with the lender of your choice. It is important to keep in mind that CarsDirect cannot guarantee any of the terms offered on its site.
Loan Types and Terms
CarsDirect does not originate any of the loans listed on its website, so APRs, loan terms, and loan amounts will vary between lenders. You can still find valuable information you need, however, thanks to the company's comprehensive website, which is full of useful information.
CarsDirect works with several types of lenders, including dealerships, financial institutions, and alternative lenders. This means it can deliver more convenience by enabling you to purchase and finance your new or used car with the same company.
Some of the main services available include:
Loans for new and used cars, which feature standard terms and rates
Bad credit loans for customers that have weak or no credit, but still need to purchase a vehicle
Auto loan refinancing, which lets you modify your loan terms and rates, helping you save on interest costs
Lease buyout loans that help customers finance their purchase of a car with a lease set to expire in the near future
How Safe is It?
In an effort to be upfront with users, CarsDirect has a transparent privacy policy that clearly states how it handles customer data. In order to connect the customer with a lender, CarsDirect must share personal information with its third-party clients. However, CarsDirect only gives customer data to companies who are affiliated with the company and Internet Brands, Inc. Customers also reserve the right to opt out of certain data and cookie collections in many cases.
Help & Support
CarsDirect representatives can be reached via a toll-free telephone number, or by email. Waiting times for both channels are relatively short, with emails usually answered within one business day. The company's support also stands out from the competition thanks to its live chat feature, which is open at all times of the day.
CarsDirect Visit Site
Final Word
CarsDirect has become a trusted name in the world of online auto sales and financing. CarsDirect and its affiliates specialize in customers with past bankruptcies, weak credit, or no credit at all. Its marketplace platform features a vast network of thousands of private lenders across the country. The application process is quick and simple, resulting in timely offers from interested lenders. CarsDirect has great customer support, and delivers a large amount of educational resources on its website for less experienced borrowers. Overall, CarsDirect is a great option and resource for customers with all credit types who are seeking auto financing.
Physical Address
CarsDirect.com
909 North Sepulveda Blvd.
11th Floor
El Segundo, CA
90245