In a Nutshell
AutoPay is a solid option if you've worked to improve your credit score through responsible repayment and money management. It offers loans for new and used cars and its lending marketplace model means that lenders compete for your business, so you pay less.
pros
Lenders offer competitive interest rates and terms
Fast prequalification process simplifies finding the right loan
cons
Not a direct lender, so rates and terms are only representative
Website lacks specific loan information and resources
AutoPay Visit Site
AutoPay at a Glance
AutoPay offers loans for new and used vehicles and is a solid option for customers with a variety of different credit backgrounds.
AutoPay's lending marketplace model means that lenders compete for your business, organically driving rates, terms, and fees down. With a simple prequalification application that can be handled entirely online, getting a loan with AutoPay is quick and simple.
AutoPay has been in operation for over 10 years, and has become a major player in the auto loan industry. Its goal is to help you find the best loan for your needs, as well as to improve your existing terms to generate savings. The company has partnered with a variety of major lending institutions such as banks and credit unions, and has established a network of reliable loan providers that can offer customers with a range of creditworthiness the best available rates to purchase their next vehicle.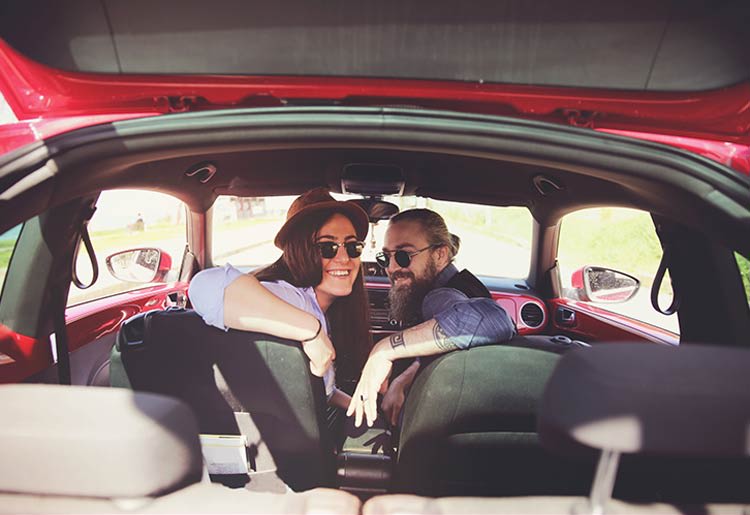 Best For?
AutoPay is a good option if you your credit score is low and you are working to improve it. It's ideal if you'd rather have several choices available before making a final decision.
Features
AutoPay's simple prequalification application makes it stand out. All you have to do is fill out an online form and you will be immediately matched with several potential lenders. Turnarounds for approval are quick, and you could have the funds in your bank by the next day, but it's important to note that it could also take up to 14 days. If you have a poor credit score, AutoPay will let you include a co-signer, potentially improving the available rate and term options.
Some highlights include:
Network of reliable loan providers
Works with customers with a range of creditworthiness
Insightful blog for additional educational resources
Offers both new and used auto loans
Streamlined prequalification process
Receive funds in as little as 14 days
Application Process
AutoPay includes 2 distinct steps in its application process: a prequalification, and the actual application and approval after you've been matched with potential lenders. To get started, you need to fill out a quick application online, which will ask you for basic financial details and contact information. Once completed, you will be matched with several lenders, and will continue the application process directly with the selected lender. AutoPay will handle the heavy lifting of paperwork and submissions, and requests that you have the following documents ready:
A driver's license
Proof of insurance
Some form of income verification, which can include paystubs, tax returns, or similar documentation
Proof of residence such as a lease agreement, utility bill, or similar documents
Payoff letter from current lender (exclusively for loan refinancing)
Additionally, some lenders may have several requirements for approving customers for loans including:
Vehicles up to 10 years old
Vehicles with a maximum of 150,000 miles
A credit score of roughly 600
AutoPay is not directly a lender, so final terms, rates, and loan amounts are agreed to with the chosen loan provider.
Loan Types and Terms
AutoPay provides loans for purchasing new and used vehicles, letting you shop for the best rates once you have found a car. You can apply for loan amounts between $2,500 and $100,000, with a variety of loan terms from 24-84 months. Additionally, AutoPay's loan providers can offer APRs as low as 1.99%-2.99% for qualified borrowers. While it assists customers with a wide range of creditworthiness, many of the loan providers prefer to work with borrowers that have a FICO score of at least 600.
How Safe is It?
Although AutoPay must share customer information due to its marketplace model, the company is incredibly transparent about the whole process. The privacy policy is explicit about information that is collected, how it is collected, and the reasons why it can be shared. AutoPay protects customer data with industry standard measures that include both physical and virtual failsafe technology and redundancies to avoid any loss of data or theft. Information is kept on secured servers in protected physical locations.
Repayment Options
Customers accessing financing through one of AutoPay's partners can choose from a variety of repayment terms that best suit their needs. The company's network of partners offers repayment terms that range between 24 and 84 months. Although payments are handled directly by the loan originator, most lenders give customers the opportunity to automate their loan payments, making it easier to pay on time every time. Additionally, customers can pay down their loans through more traditional means, although repayment options should always be discussed with the loan originator and not directly with AutoPay.
Help & Support
You can reach AutoPay via telephone Monday through Friday between 7am and 7pm Mountain Standard Time, and Saturdays between 9am and 5pm Mountain Standard Time. You can also get in touch via email if you prefer.
AutoPay Visit Site
Final Word
If you're looking for either a new or used car, AutoPay offers a range of loan amounts, terms, and competitive interest rates. Alongside the quick application and the effective matching system, AutoPay offers a high level of customer service. If you're looking for plenty of options when loan shopping, AutoPay is a choice worth considering.
Physical Address
AutoPay
PO BOX 40469
Denver, CO
80204