In a Nutshell
AutoGravity's streamline mobile platform has revolutionized the auto loan market and provides customers with a straightforward way to get the loan they are looking for. It's an ideal choice if you are looking to compare a wide variety of vehicles and financing options in one go and want to get the whole process done quickly.
pros
Complete entire car buying process through handy mobile app
Get matched instantly with up to 4 potential lenders
cons
Lack of information on representative loan amounts and rates
Less tech-savvy users may find platform difficult to use

AutoGravity Visit Site
AutoGravity at a Glance
AutoGravity is different from most lenders in the industry, offering a mobile application instead of a clunky website. This makes the process of finding the right car, filling in an application, and even monitoring the progress of different approval processes a breeze. You can simply log in with your smartphone, tablet, or PC, and browse financing options with competitive rates, as well as the top available vehicles.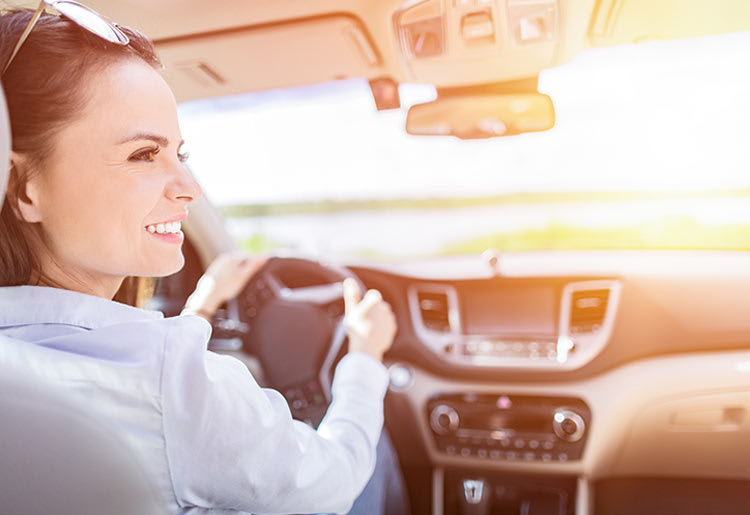 AutoGravity understands that financing is not a one-size-fits-all situation, as different cars, dealers, and even customers have unique circumstances and terms. As such, it guides you through the entire process of buying a car, from finding the right vehicle to finalizing a loan with a dealer close to where you live.
Founded in 2015, AutoGravity has taken the financial technology world by storm. By focusing on the mobile industry and the car financing market, it has created a revolutionary product that aims to disrupt the traditional model for finding and applying for auto loans. The company has partnered with some of the most well-known lending institutions and financial services providers to create a network of transparent and reliable loan providers.
Suitable For?
AutoGravity is ideal for customers who prefer to review a selection of options and comparison shop before making a final decision. The mobile application means that you can do everything from finding a car to closing on a loan in a matter of minutes, without having to leave the comfort of your home.
Features
AutoGravity shines thanks to its impressive app, available on iOS and Android. You can log in directly from your mobile device and shop for vehicles without having to visit a dealership or even log in to your computer. Additionally, the company offers a full-service financing solution, providing you with everything from the closest dealer with the car in stock to connecting you to the right loan offer.
AutoGravity's loan application only takes a few minutes, after which it displays potential dealer matches nearby and the available financing possibilities. Furthermore, AutoGravity offers an array of loan and payment calculators designed to help you plan your loan and visualize your options before making a final decision.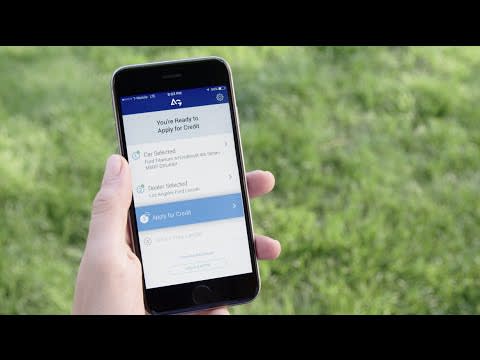 Some highlights include:
Automatically find the closest dealers
Fill out application quickly via mobile app
Use loan and payment calculators
Enjoy lightning fast application process
Get varied loan repayment terms
App available for iOS and Android
Application Process
The first step to get started with AutoGravity is to download the app for iOS or Android, or visit the company's website. To begin the application process, you can browse for a wide variety of automobile options directly on the company's platform. Once you choose a car, you'll be presented with options for dealerships nearby. After filling in some more details, you will be presented with up to 4 different financing options. From there, you can select the right option before heading to the dealership. From start to finish, the whole application process can take as little as 10 minutes. Once your application is submitted, you can expect a response in up to one business day—though some lenders respond immediately.
Loan Types and Terms
AutoGravity is not directly a lender, so specific information regarding interest rates and amounts is not displayed on the website. Its partners offer loan repayment terms that range from as low as 24 months to as high as 84 months. Moreover, the company also lets you find a loan amount that works for your specific needs instead of shoehorning you into a loan that may not cover all the necessary expenses.
AutoGravity states that new car loans can come with rates as low as 0.00%, though generally these kinds of rates are reserved for customers with excellent credit.
AutoGravity also offers leasing options, along with loans for pre-owned vehicles.
How Safe is It?
AutoGravity employs a variety of strategies to keep customers' data safe while it is being transmitted and stored. The company utilizes procedural, electronic, and physical security measures to ensure that data is kept protected from any malicious activity. AutoGravity puts a lot of effort into maintaining a high degree of transparency about the information it collects and how it is used, as well as details regarding how customers can opt out of certain data collection practices.
Repayment Options
You can choose from a variety of loan terms while shopping for the right interest rates and amounts available through AutoGravity, though it is important to remember that the company is not directly a loan underwriter. Repayment options such as automated payment, ACH, or payment by checks is determined by the chosen financing provider. The impressive range of loan terms available extend from as little as 24 months up to 72 months.
Help & Support
If you have questions regarding AutoGravity's service or mobile applications you can reach the company via a toll-free number that is available Monday through Friday between 9am and 6pm Pacific Time, or contact support representatives via email. If you prefer to find your own answers, you can search through AutoGravity's help center, which answers many of the most commonly asked questions.

AutoGravity Visit Site
Final Word
Thanks to innovative model, AutoGravity is an excellent alternative for finding the right auto loan financing. You can easily go from car shopping to choosing the right financing solution in just a few minutes, and can be approved for a loan shortly thereafter. AutoGravity's network of partners and well-known financial services providers make it a top choice if you prefer to find your financial services outside of brick-and-mortar locations, without sacrificing security and a professional touch.
Physical Address
AutoGravity
15495 Sand Canyon Ave #100
Irvine, CA
92618