In a Nutshell
If you have poor credit and are looking for an auto loan with competitive rates and terms, Auto Credit Express may be the loan provider for you. It focuses on helping borrowers with less than ideal credit find the ideal rates and terms. With a large variety of loan types available and a personalized approach, Auto Credit Express can help you get the behind the wheel of that car you've always wanted.
pros
Helps customers with no credit and bankruptcies
Variety of loan types
cons
Could have more information on loan terms and rates
Lack of customer support channels available
AutoCreditExpress Visit Site
Auto Credit Express at a Glance
If you have poor credit and are looking to improve your credit standing, Auto Credit Express can help. Its partners offer loans for new car purchases as well as leasing and can help you find a financing solution to purchase a reliable car, no matter what your credit score is.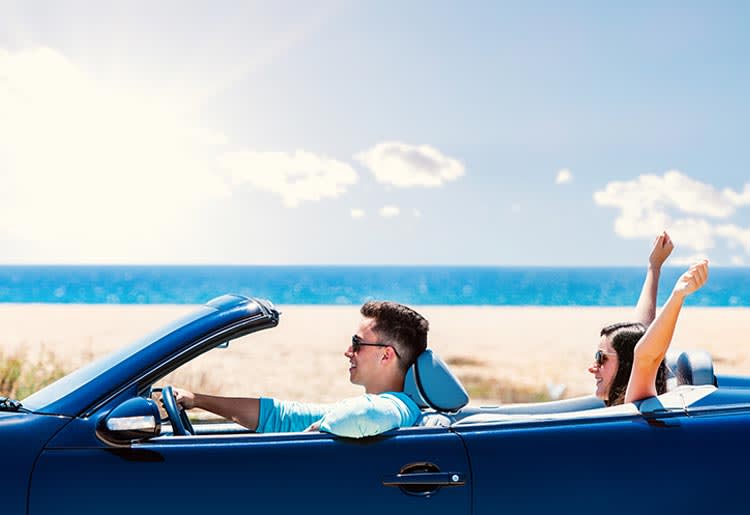 Auto Credit Express' network of lenders includes car dealers that can readily offer customers with poor credit the ability to purchase cars directly. Moreover, the company offers auto insurance, as well as a variety of educational resources designed to help you uncover the best strategies for responsibly accessing financing and boosting your credit score by displaying good financial habits.
Founded in 1999, Auto Credit Express was created by Rich LaLonde after he discovered that customers with lower credit scores who needed financing solutions were consistently being passed over by dealerships. The company quickly developed a system geared towards sub-prime auto financing, which evolved into Auto Credit Express. Today, the company has a vast network of over 1,200 dealerships and loan providers dedicated to helping customers with poor credit and first-time buyers access financing services without causing undue harm to their finances.
Best For?
With a strong focus on borrowers with weaker credit backgrounds, Auto Credit Express is an alternative if you need a dependable vehicle but lack the creditworthiness to access a loan.
Features
On top of its lending services, Auto Credit Express goes a step further by connecting customers with poor and no credit with vehicle dealers that are most likely to help find the right fit. Furthermore, Auto Credit Express hosts a series of financial educational resources, including loan and payment calculators, videos, articles, and an insightful blog that is updated frequently with helpful materials. You can even sign up for a newsletter that delivers finance related guides and articles directly to your inbox.
Some highlights include:
Loans for customers with weaker credit
Financing for borrowers with open bankruptcies
Impressive educational resources
Streamlined application process
Variety of loan types
Pre-qualification in minutes
Chance to improve credit while paying off loan
Application Process
Getting started with Auto Credit Express takes only a few minutes. The first step is to fill out a quick application that collects some personal details, including contact information and basic identification, as well as details related to employment, income and a customers' residence status. In order to apply for most loans, you need to meet the following requirements:
A monthly pre-tax income of at least $1,500
Be at least 18 years or older
Reside in the United States or Canada
Be a citizen or permanent legal resident of either country
Have full time employment or guaranteed fixed income
Have a working phone number
Once you fill out the initial application, you will be pre-qualified before the company begins the process of matching you to the right dealer and lender.
Loan Types and Terms
Auto Credit Express is geared towards customers seeking new and pre-owned auto loans or leasing options. These loans are more comparable with traditional financing options for cars, and offer you the ability to find the right vehicle for you. In addition, it's a good choice if you prefer not to make a long-term auto commitment and instead choose to retain the flexibility of a lease agreement.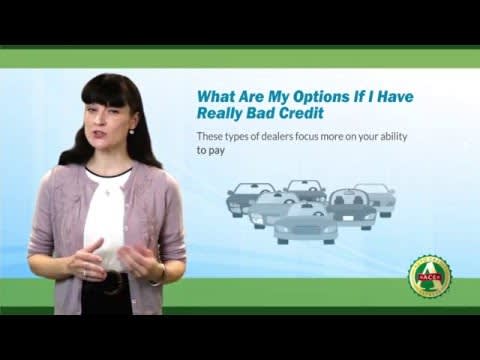 If you can't access a traditional loan for whatever reason, Auto Credit Express can help. Special dealers within the network have plans such as:
"Buy here pay here" dealers
"Finance anyone" dealerships
"Rent-to-own" dealerships
How Safe is It?
Auto Credit Express' privacy policy is very transparent about the information the company collects from customers, and details clearly how you can opt out of this data collection in most cases. Auto Credit Express is also clear about what information it shares with partners and why. It offers security measures for protecting customer data, and employs industry standard security measures including encryption during data transmission and storage, as well as physical and electronic protections for its data centers and servers.
Repayment Options
As Auto Credit Express is not directly a lender, it doesn't handle payment processing or financing options. Its partners do, however, offer standard repayment options. However, there is a lack of information regarding representative interest rates, terms, and loan amounts. With Auto Credit Express' loan and payment calculators, you can gain a better idea of your repayment obligations and the terms you are eligible to receive.
Help & Support
You can contact Auto Credit Express via a toll-free number as well as an online contact form. Waiting times over the phone are generally minimal and requests via email are usually answered within a day.
AutoCreditExpress Visit Site
Final Word
Unlike most competitors, Auto Credit Express offers services to a demographic that many times is underserved. By focusing on borrowers with poor credit, bankruptcies, or even first-time buyers, this lender network can help you improve your credit score while finding the vehicle that can help you get ahead. With a great variety of services as well as outstanding support, Auto Credit Express is an ideal fit if you are looking for a loan to help you improve your credit, while still letting you steer the process in the direction you want.
Physical Address
Auto Credit Express
3271 Five Points Drive, Suite 200
Auburn Hills, MI
48326