In a Nutshell
5kfunds uses its extensive network of lenders to give you competitive rates and ensures you won't pay a cent until your loan is approved. If you go with 5kfunds you can fund auto purchases and other expenses of up to $35,000 quickly and easily.
pros
Select from a network of around 100 lenders
Quick and easy application process
cons
$35,000 loan maximum
Website lacks detailed information
5KFUNDS Visit Site
5kfunds at a Glance
5kfunds connects people to an extensive network of lenders, and the customer isn't required to pay a cent until their loan is approved. This service offers an easy way to fund auto purchases and other expenses of up to $35,000, while avoiding the complications and red tape presented by traditional lenders such as banks. Pre-qualification is easy: just fill out a simple online form, and 5kfunds will put you in the fast lane for your personal loan.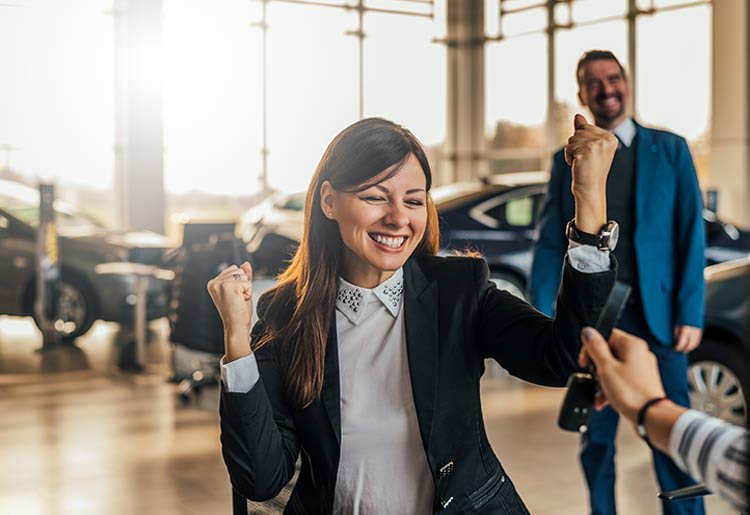 Features
5kfunds does not itself offer loans, but its partners offer a range of loan amounts and interest rates to suit every range. The strong level of competition between the various lenders translates to good terms for the customer.
Features include:
Network of 100 reputable loan providers
Competitive interest rates
US-based customer support
Match to a lender online within minutes
Impressive customer support
Commitment to protecting customers' information
Application Process
The application process is brief, and requires you to input some basic information, including personal and financial details. Once you have completed the form, 5kfunds matches you with the best available lenders based on your financial circumstances. 5kfunds prequalifies you for a loan, but the final terms and conditions of your loan will be negotiated and finalized directly with the lender. 5kfunds does not require a credit check, although the lender might make this a requirement of final loan approval. From start to finish, the application process can take less than 10 minutes, and funds can be approved once you agree on terms with your chosen loan provider.
Loan Types and Terms
As discussed, 5kfunds is essentially a marketplace for lenders, and therefore it does not offer loans directly to customers. Partnering lenders all offer personal loans that, depending on your circumstances, might be the quickest and most cost-effective way of financing your car purchase.
Repayment Options
The various lenders offer loans ranging from less than $1,000 to as much as $35,000. Most lenders offer a repayment period of between 2 and 72 months, letting clients find terms that are specific to their needs. The quoted rates are a general estimate, and individual loan providers may present slightly varied terms in the negotiation stage.
How Safe Is It?
5kfunds uses industry-accepted protections and secure servers to protect all of its customers' personal details. All data entered into its system is encrypted using the same security protocols employed by banks. The company has a thorough and transparent privacy policy, all of which customers can read about on the website. Note that 5kfunds might distribute some of your details to partnering lenders and service providers.
Help & Support
5kfunds' helpful customer service representatives can be reached through telephone during weekday business hours or via email 24 hours, 7 days a week. The company's website also features a short FAQ page to help you with basic lending questions.
5KFUNDS Visit Site
Summary
What makes 5kfunds stand out from the crowd is the high degree of choice it offers borrowers, and the fact that it takes only minutes to pre-qualify for a loan. If you need $35,000 or less to pay off a car purchase, and you don't want to waste time with complex applications and credit checks, then 5kfunds is a good option for you. And because the application process is free, borrowers are under no obligation to complete the process.
Physical Address
DV Marketing, Inc.
759 Bloomfield Ave. #244
West Caldwell, NJ 07006