What Counts as Collateral?
You can secure a loan using any asset that has some kind of assigned value belonging to you or your business. This may include:
Your personal residence or business property
Inventory on hand, or items you intend to purchase using money from the loan
Personal or business savings
Money coming in from accounts receivable
The business itself (this type of collateral is known as a lien)
When you put up collateral for a loan, you give the lender the right to take possession of whatever asset you offer in the event that the loan isn't paid back. As per the terms of the loan, property may be claimed immediately if you default on your payments. The lender may then sell the collateral to cover the remaining loan payments.
Advantages of Collateral-Based Business Loans
Knowing you could lose valuable personal or business assets may make you wary of taking out a secured loan, but this loan type is actually one of the top options for covering large business expenses and keeping debt manageable. When you know what you have to offer, you can reap the benefits of collateral-based lending.
More Loan Options
When applying for a loan, you want access to the greatest range of choices. This gives you the opportunity to choose the loan amount, type, and terms suitable for your business needs. Secured loans are often used to make large purchases or cover big expenses such as equipment, renovations or startup costs. When you have collateral to back up your loan application, lenders feel more secure in giving you funds for these expenses.
Collateral-based loans also offer flexibility in terms, meaning that you can avoid being locked into undesirable payment structures or exorbitant interest rates. With the freedom to "shop around," you have a greater likelihood of finding and qualifying for a loan with terms tailored to your current budget and business situation.
Increased Chance of Qualifying
Unsecured loans (those not using collateral) require business and personal finances to be in nearly pristine condition. Lenders look at your credit score, your debt management history, the consistency of cash flow to your business, and other financial metrics to determine the level of risk involved in lending to you. If your business is just starting out and you can't provide detailed financial records or projections, lenders may not feel confident enough to approve your application. The same is true when your credit score is less than perfect. Anything putting you in the "high risk" category can hurt your chances of getting the money you need.
Collateral doesn't completely erase the importance of your financial history, but it does give lenders something to lean on aside from a collection of numbers. You must still provide detailed paperwork along with your loan application to show how your business is faring and what you plan to do with the money. For startups, collateral provides much-needed security and could mean the difference between approval and denial.
Lower Interest Rates
Since collateral lowers the "risk factor" for lenders, they're able to offer more reasonable interest rates on secured loans. Without this security, interest rates rise in order to ensure that the lender makes a profit off the loan whether or not you pay it in full. Dealing with higher interest rates ties up assets and hinders business growth, but putting up collateral can greatly reduce your monthly payments. With less interest to deal with during each payment cycle, it's easier to manage your company budget. As long as you plan to use the loan money wisely and put the interest savings back into the business, you should be able to benefit from this perk of collateral-based loans.
Better Payment Terms
Another way in which secured loans ease the burden of debt is by offering a longer payback period. More time to pay means lower expenses every month, so it's easier to meet the requirements and still have enough left over to keep your business moving forward. Lenders feel comfortable providing this leeway thanks to the security of your assets backing up the loan.
When meeting with potential lenders, discuss the available payment terms. Find out how much interest you'll wind up paying over the course of the loan and how long you'll spend reimbursing the lender for the loan.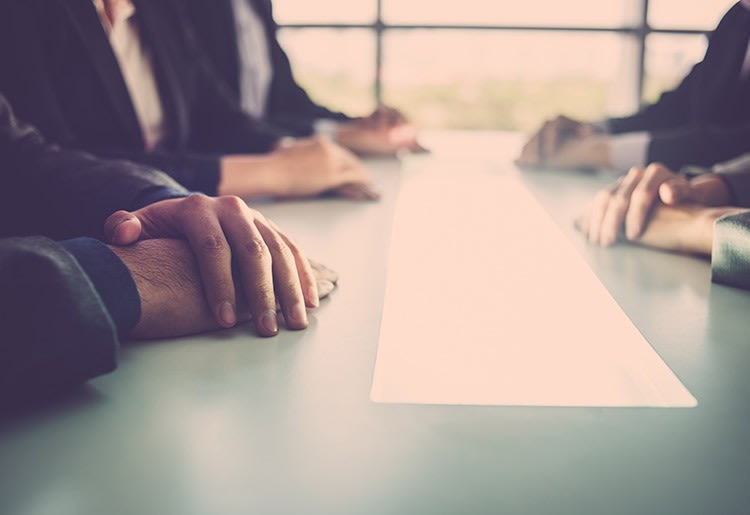 Leverage for Negotiation
Whether in monetary or sentimental terms, what you put up as security for a loan means something to you or your business. Lenders understand the value of collateral, and this gives you a platform on which to negotiate for more favorable terms.
When you're ready to apply for a loan, meet with a financial advisor who can help you choose a form of collateral. It should be valuable enough to back whatever size loan you're seeking, and it should be personally meaningful enough to act as an incentive for paying off the loan on time. Your advisor can give you tips on securing the most favorable terms with your chosen lender and can suggest other lending institutions to approach should your first choice be unable to meet your needs.
Keeping precise records of your assets and being aware of your budget will help when the time comes to apply for a collateral-based loan. Look over all of the details to understand what you're signing up for and how you can use your chosen collateral to the greatest advantage.
If you're looking for a loan option to obtain a secured loan for your business, compare small business loan companies with our handy online tool.