In a Nutshell
Fundera was founded in 2014 in New York as an alternative to traditional bank loans that are often expensive and out of reach to small or newly founded businesses.
pros
Syncs with popular booking software like Xero and QuickBooks
Eligibility tracker
cons
Can have additional fees depending on lender
More selective about lenders, so fewer options to choose from
Fundera Visit Site
Fundera at a Glance
Fundera was founded in 2014 in New York as an alternative to traditional bank loans that are often expensive and out of reach to small or newly founded businesses. Since then, the company has worked hard to build a solid reputation of trust, professionalism, and competitive rates. Fundera gears itself towards small business loans, and offers several different options for borrowers to secure financing. It matches business owners with lenders who provide loans up to $5 million, depending on the borrowers' needs and financial standing. Can this rookie company compete with the seasoned veterans of the industry? It seems so.
Best for?
Fundera is the self-proclaimed advocate for small businesses that need cash advances during times of financial turbulence or significant growth. And, combining access to financing with their robust guides and informational resources, Fundera helps position small businesses in growth stages to expand and flourish, too. This company is also known for helping startups by funding them through the initial stages of opening a business. It does this by offering loans that are favorable to small and startup businesses like equipment purchasing loans, merchant cash advances, and smaller sum loans that are easier for small businesses to pay off.
Of course, Fundera also has business lines of credit and factoring loans that are useful for businesses of any size.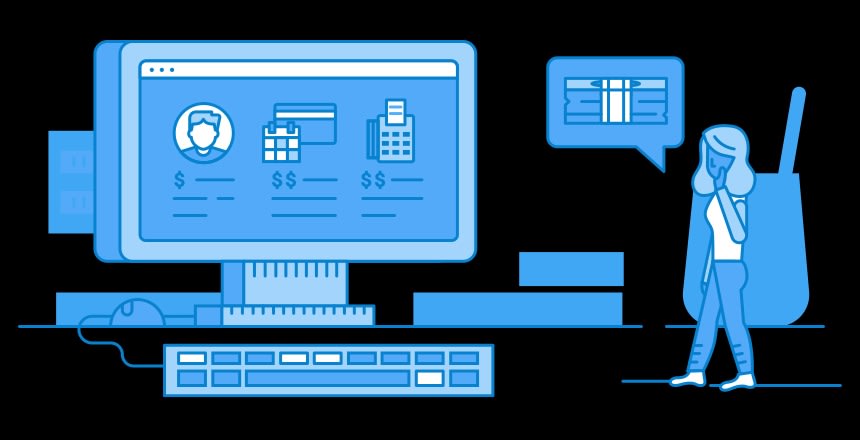 Loan Features
Borrowers should note that Fundera is not an actual lender. Instead, this is a online marketplace that matches up borrowers to the appropriate lenders with an online algorithm. Fundera is also selective about which lenders it partners with. So, while some portals have over 100 lenders to work with, has a quality over quantity policy.
The various partners make a wide range of business loans available to borrowers including term loans, SBA loans, merchant cash advances, lines of credit, equipment financing, and short term loans. The Fundera service itself is totally free. However, the various lenders will charge their own fees depending on their own terms. Some fees to look out for are early repayment penalties and factor fees.
Long-term repayment plans
Low interest rates
Privacy guaranteed
Up to $5 million in loans all the time
Pros And Cons
Pros
Syncs with popular booking software like Xero and QuickBooks
Keeps information private, even from lenders, until an underwriting process takes place
Highly acclaimed with approval from the NY Times, Fortune, and more
Eligibility tracker
Cons
Can have additional fees depending on lender
More selective about lenders, so fewer options to choose from
The Application Process
Fundera is a lending portal, and the application process is similar to other lending portals out there. The application process is done online and within minutes, making it a convenient and fast way to reach several lenders at once. Applicants can apply via their website by following these steps:
Go to Fundera.com/apply
Fill in some basic information about your business. This includes average sale/order size, annual revenue, current debts withstanding, and average balance in your bank.
When you click complete, you'll automatically receive potential lenders.
Select the loan that is most agreeable to you, and you and the lender will speak directly to finalize terms.
The entire process can take anywhere from 2 days to 2 weeks depending on your readiness and the lender in question.
One of the greatest features that Fundera offers borrowers is the eligibility tracker. Once you put in your information, Fundera will tell you whether or not you are eligible for the type or amount of loan you are interested in. If you are not eligible (maybe your credit score is too low or you don't have enough time in business or revenue), the tracker will keep tabs on your accounts for you. Then, it will notify you when you do become eligible for the loan you requested, allowing you to re-apply with success.
How Much Can You Borrow?
The amount that you are eligible to borrow as well as the length of time you can spread your repayment plan out on depends on what type of loan and your business' credit history. For example, if you want to take out a line of credit, you can borrow anywhere from $10,000 to $1 million, and you'll have anywhere from 6 months to 5 years to repay the loan. Merchant cash advances, on the other hand, can borrow as little as $2,500 and will be paid back daily through automatic deductions through your merchant account.
The loan requirements also vary based on lender, but general requirements include:
Minimum credit score of only 550
Tax returns
Balance sheets
Bank statements
Repayment Terms
The APR and length of the repayment terms will be determined by several factors including:
Amount being borrowed
Current state of your business' finances
Which lender you choose
What type of loan you request
Fundera does have a convenient calculator to help borrowers figure out how much they will end up paying at the end of the day.
How Safe Is It?
As mentioned previously, Fundera is not the actual lender, so legalities have little to do with this company. That being said, Fundera does a lot (more than other lending portals, in fact) to create and maintain a safe and reliable network for borrowers to work within. It has several features to help protect borrowers from being taken advantage of including:
Unlike most lending portals that give out your information to all of the lenders instantly when you apply, Fundera only passes on your information to the lenders you approve. This is major in the lending world because it means you aren't going to be bombarded with a deluge of unwanted calls and messages.
Borrower's bill of rights
This is an in-depth document clearly stating what is and isn't within your rights. Fundera has made it a point of delineating the rights of the borrower so you are protected from fraud.
Fundera supports its customers with the utmost security systems available including Norton Secured. It also has 5 stars from TrustPilot and an A+ rating from the Better Business Bureau.
Help and Support
Customer support reviews have been resoundingly positive. Customers can work directly with a dedicated team of loan specialists members excited to help. Even when complaints were lodged, the customer service team responded quickly and did everything possible to help clarify and alleviate the issue.
In addition to phone and email support, Fundera offers a rich resource center and FAQ section.
Phone: 1-800-386-3372
Email: support@fundera.com
Fundera Visit Site
Summary
Fundera is a relative newcomer to the industry, which might give some borrowers misgivings. However, those fears are unfounded though when it comes to this company. Fundera has proven itself to be trustworthy, efficient, and cost-effective for its customers. With reliable lending practices, fair terms, sensitive privacy policies, and online efficiency, Fundera earns top marks for business loan providers.
Physical Address
123 William St Fl 21
New York, NY 10038-3835